Malcolm Frazer collection in Essex sale
The collection of the late Cheshire-based dealer Malcolm Frazer (1938-2023) will sell at Essex auctioneers Sworders on September 5-6.The 71-lot collection includes a wide range of antiques and decorative objects from a man who dedicated more than half a century to the world of antiques and interiors.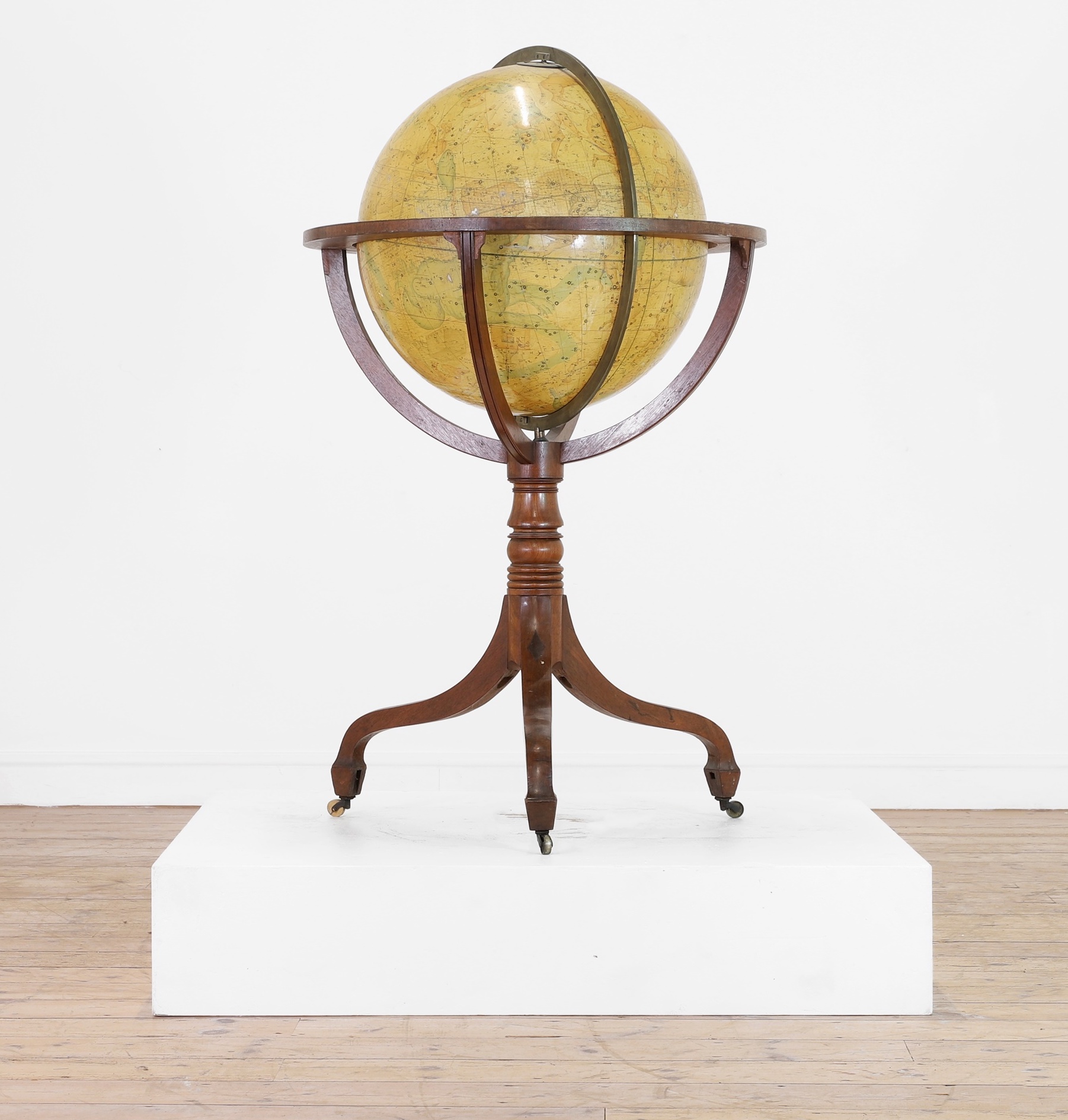 Malcolm Frazer, formerly the proprietor of Malcolm Frazer Antiques, was one of the foremost dealers in the north of England. Working in the 1950s with Heaton Tabb in Liverpool and in the 1960s with Terence Conran to establish the first Habitat store in in Manchester, in the early 1970s, Malcolm opened his first antiques shop in the town of Stockport. He specialised in marine and scientific antiques while also dealing in fine and decorative furniture and artwork.
For over two decades, Malcolm exhibited at the Olympia Fine Arts and Antiques Fair.
Globes were among his specialist areas of interest. Sworders sale includes a fine pair of terrestrial and celestial library globes by J & W Cary dated 'London Jan 4 1828 that carry an estimate of £5,000-£7,000. 
A single larger celestial library globe by J & W Cary dated 'March 1799' is guided at £3,000-£5,000 while a 19th-century carved and painted wooden trade sign in the form of the bust of Robert Burns is expected to bring £1,500-£2,500.