Collection of snuffboxes in demand

An exceptional collection of snuffboxes went under the hammer at Yorkshire's Elstob Auctioneers' recent Silver, Fine Art & Antiques Sale, with a jewelled gold and enamel royal presentation snuff box one of the high-selling lots at £16,000.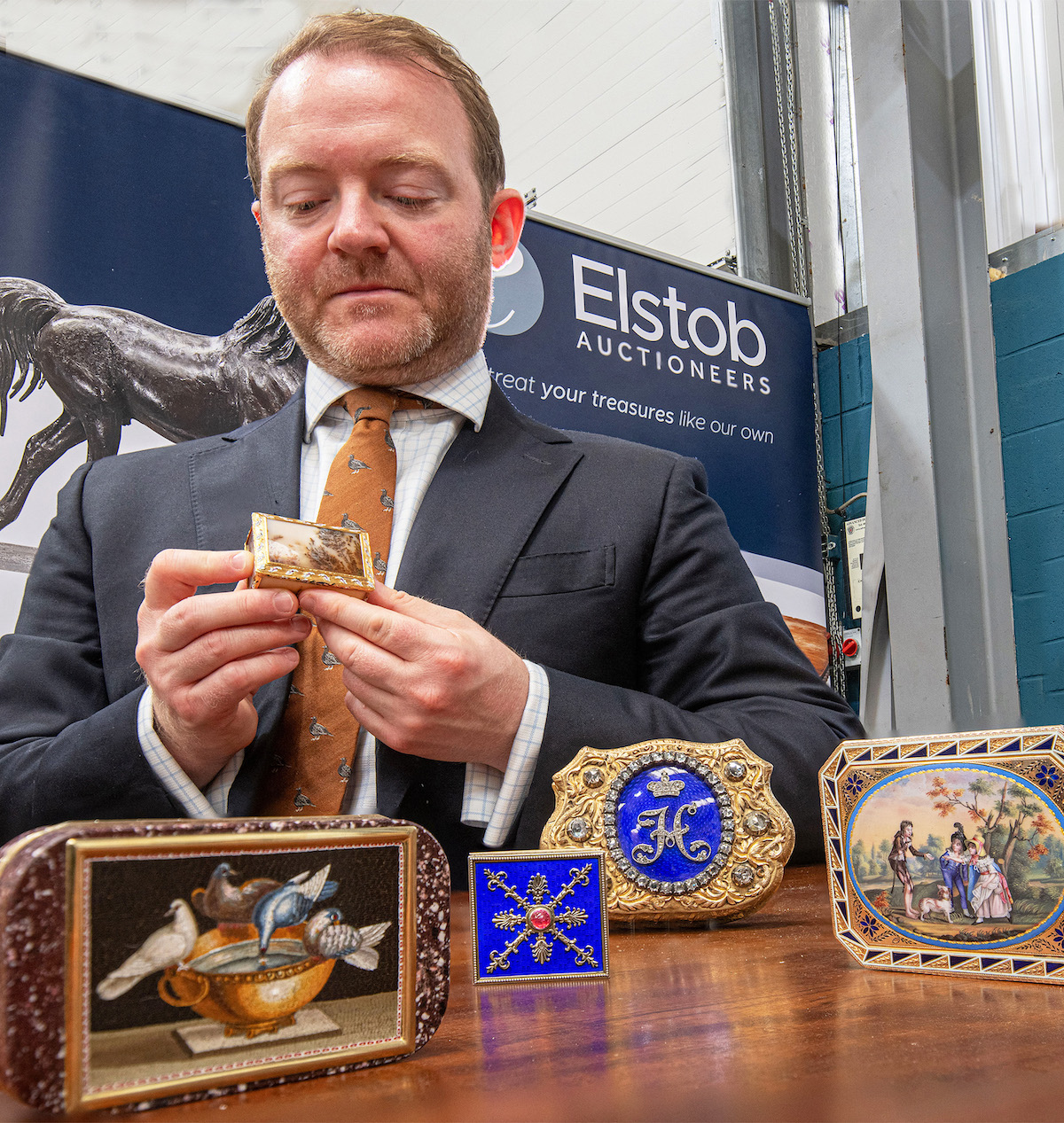 Dating from the mid-19th century, it depicts the Imperial Russian crown for Nicholas I (1825-1855), and is framed by a diamond border and flanked by six diamonds.

The sale's 17 snuff boxes were put up for sale by a private collector and included some exceedingly rare examples from the early 1700s onwards.
Elsewhere in the sale, a rare Russian silver and blue enamel box by by Carl Fabergé, Moscow, c.1896-1908, sold for £5,000.
A rare Louis XV picture agate, gold and enamel snuff box by Noël Hardivillers with a 'Z' date letter for 1739, sold for £8,000.
Snuffboxes were used for containing snuff, a mixture of ground tobacco and scented oils, and were very popular in the 18th century when snuff-taking was fashionable. Netflix's Regency drama Bridgerton portrays Queen Charlotte snorting snuff. Indeed, the real Queen Charlotte, wife of George III, was a regular snuff taker and was known as 'Snuffy Charlotte'. 
Highly decorated and valuable objects, they became collectors' items in the 19th century and today collecting snuffboxes is becoming increasingly popular.