Antiques Trade Talks – Jim Spencer from Hansons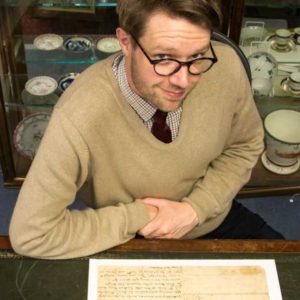 Jim Spencer is a man with a lifetime love for books, and now the 32-year-old is bringing his passion to a new role developing a specialist library department at Hansons auctioneers in Derbyshire. We caught up with him to learn more about this latest chapter in his life and some early successes.
How is the new department going?
"The books and maps in our December Fine Art Auction attracted interest from important collectors in several countries, and at our sale in September I was chatting to London dealers who were visiting us for the very first time."
"Some incredible finds are coming in at Hansons, such as the medieval illuminated manuscript Psalter which sold for £5,800 in September. When I opened that book I just froze. I was shocked to make such an amazing discovery but delighted in equal measure."
What are your favourite books?
"I love antiquarian books, fine leather bindings, especially works on natural history, travel and satire.
"My personal passion is for English comedies and my favourite books include Lucky Jim, Three Men in a Boat, Decline and Fall, Diary of a Nobody, Humphry Clinker, Tristram Shandy, and anything by Wodehouse.
How did you get involved in books?
"Before coming to Hansons I had a business based in Birmingham's Custard Factory specialising in Georgian caricatures and books. Prior to that I was a high-street bookseller at Waterstones. And you won't be at all surprised to learn that I studied English Literature, English Language and Art at the University of Birmingham.
How did you start?
"I began buying and selling antiquarian books and prints as a hobby around ten years ago. Eventually it became profitable enough to go part-time at the bookshop. I used to get up at 5am every Saturday and Sunday to trawl the car-boot sales before work, then visit auction houses during the week. I didn't have a day off for about a year.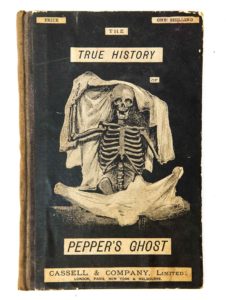 What were you buying?
"Some examples of bargain finds include a complete set of first-state Hogarth engravings, Marriage A-la-Mode, bought from a Bristol auction house for £95 and sold within 48 hours for £2,500; Samuel Palmer's Willow etching and an original Piranesi etching from Vedute di Roma, both part of a job lot for £5 from a Warwickshire auction house. They sold for more than £1,000.
"I also bought a complete set of Buffon's Histoire Naturelle for under £100 from an auction house in the Cotswolds and sold it for more than £1,000.
Who were your customers?
I've supplied works to notable collectors, famous actors and authors, heritage organisations, private country estates, museums, universities and even film studios.
What is the appeal of books in the modern world?
"I worked at Waterstones during the onslaught of e-books and e-readers such as the Kindle –  and we won the war. People love the feel of a book, even the smell of the ink and paper, and nothing else comes close."
How is the antiques trade changing?
"I was always looking to the future, and could see that the internet was democratising the antiques industry. Online bidding is becoming so user-friendly that it enables collectors, internationally, to buy directly from auction.
What do you bring to your new role?
"I've worked on both sides of the industry, both as a dealer and at an auction house, and I know what tempts bidders. I understand the importance of the internet and the future of the industry. I know how to generate interest and excitement internationally, with so much bidding now done online.
"I love meeting people, have some great contacts and a manic energy. I'm determined to make Hansons' library department world-famous."