Winter sale success in Surrey
Surrey auction house, Ewbank's, saw strong sales at its recent winter quarterly three-day sale, with estimates beaten across fine art, furniture, jewellery and clocks.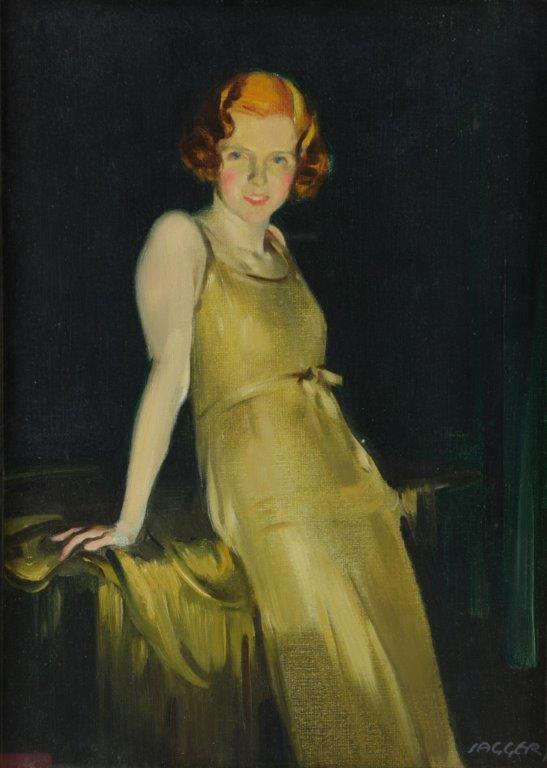 Among the highlights of the fine art going under the hammer were two paintings by acclaimed English portrait painter David Jagger (1891-1958).  He was renowned for commissions to paint the portraits of the aristocracy and high society. His most famous subjects include Queen Mary, King George VI, Robert Baden-Powell, Winston Churchill, Vivien Leigh and Prince Philip, Duke of Edinburgh.
A signed oil by Jagger, entitled Study of girl with red hair, had a final price of £26,670 and was bought by a London Gallery. The subject of the portrait is believed to be Vivien, the daughter of Irish artist Sir William Orpen, and his long-time mistress Mrs Evelyn St George. Another oil by Jagger, also of Vivien Orpen, entitled Study of a girl's head, sold for £4,320.
One of the most unusual furniture lots on sale was a Mark Stoddart 'hippo coffee table'. It comprised a bronze sculpture of a hippo, with an oval glass top sitting on it – as if the glass is the surface of the water and the hippo is swimming. This limited edition piece had a final price of £3,800.
An intriguing and rare military archive, including medals, formerly belonging to Frank Osman, crew member of RMS Titanic, also went under the hammer during the militaria auction. Osman (1884-1938) was an able seaman working onboard the ill-fated White Star Line ship on its inaugural voyage to New York.
He survived the sinking, which took the lives of more than 1,500 people when it struck an iceberg and sank on April 15 1912, onboard Lifeboat 2, the fourth from last lifeboat to leave Titanic, which was 60 to 100 yards from Titanic when it went under. Osman gave evidence to the US Senate Inquiry into the disaster.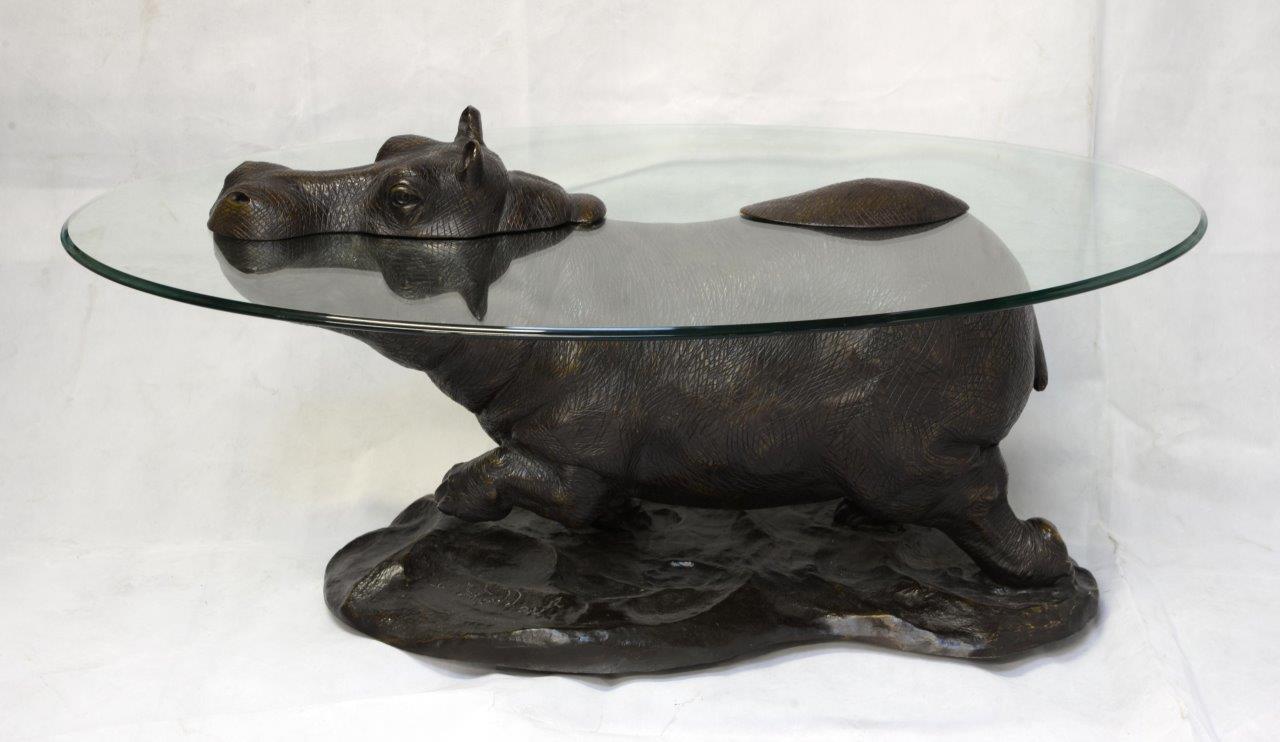 The archive included Osman's medals, a photograph, Royal Navy service papers which show that he was on HMS Benbow in 1917 and 1919 and also served at the Battle of Jutland. Masonic medals relating to the Bell's Tower Lodge, and two silver round brooches. It sold for £6,985, against a conservative estimate of between £1,000 and £2,000.
Other militaria sale highlights included a patinated bronze of Grenadier First Guards by Joseph Edgar Boehm, which sold for £3,810, beating its pre-sale guide of between £1,000 and £2,000; and a Queen Victoria General service medal which sold for £1,778, against an estimate of between £100 and £200.
Many clocks were on sale the pick of which was a 19th century mahogany long-case regulator, signed by Robert Graham, London. It had a hammer price of £4,826 against a guide of £1,500 to £2,500 and went to a private buyer
Another high-value clock was an 18th century mahogany double fusee repeating bracket clock by Thomas Upjohn of Exeter, which was valued at between £3,000 and £5,000. It sold for £4,700, this time to a local private buyer.
Estimate-busting furniture lots included a 17th century Italian walnut carved cassone, an ornately decorated chest, on lions' paw feet, sold for £3,430, against an estimate of between £1,000 and £2,000, again the buyer was local. Plus, a pair of 19th-century mahogany drop-leaf work tables, each with two drawers on turned and reeded supports, had a final price of £3,050 beating the estimate of between £200 and £300, going to a private buyer from Northern Ireland