Weekend plans at Art & Antiques for Everyone
A new Weekend Collective will form part of the upcoming Art & Antiques for Everyone Fair at Birmingham's NEC, where dealers who want to exhibit for two days over the weekend can take part in the four-day event.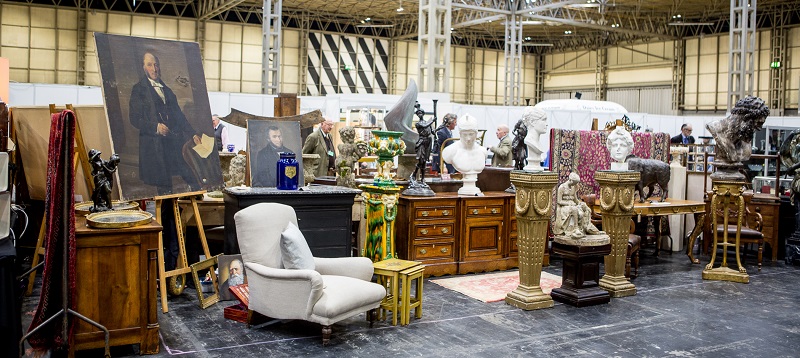 Fair Director, Mary Claire Boyd of Clarion Events, commented, "Weekend Collective is a chance for anyone new to antiques to come along and browse an even broader range of pieces, start their collection and at the same time enjoy all the other attractions at the fair."
Art & Antiques for Everyone is the largest vetted art, antiques and interiors fair outside London, an international hub for antique collectors, connoisseurs, dealers, interior decorators and anyone interested in 20th century design, mid century modern and contemporary art and sculpture.
The announcement follows the launch of a weekend-only section at the spring fair (briefly described as Section Three) and wide consultations with regular exhibitors, many of whom expressed their belief that the weekend section must be vetted in accordance with the regular rules of the fair, and that its presentation should be more in keeping with the rest of the fair.
The Fair has also changed it name, with the addition of 'Art' now included in the title in recognition of the increasing commitment of leading specialist art and sculpture dealers who are regular exhibitors. The fair is also popular with interior decorators, a fact further reflected in the title.
Mary Claire Boyd explained, "More specialist art collectors, dealers and interior decorators than ever are coming to buy and sell and we considered the time is right to recognise this change in our title. Of course, regular antique collectors will find no fewer traditional antiques specialists, in addition to the many dealers with 20th century pieces that are so increasingly sought after too."
The Fair takes place from July 19 to 22.