World's first film poster sells for £160,000
The world's first film poster for the 19th-century Cinématographe Lumière has sold for £160,000 in an online-only sale of Original Film Posters held by Sotheby's.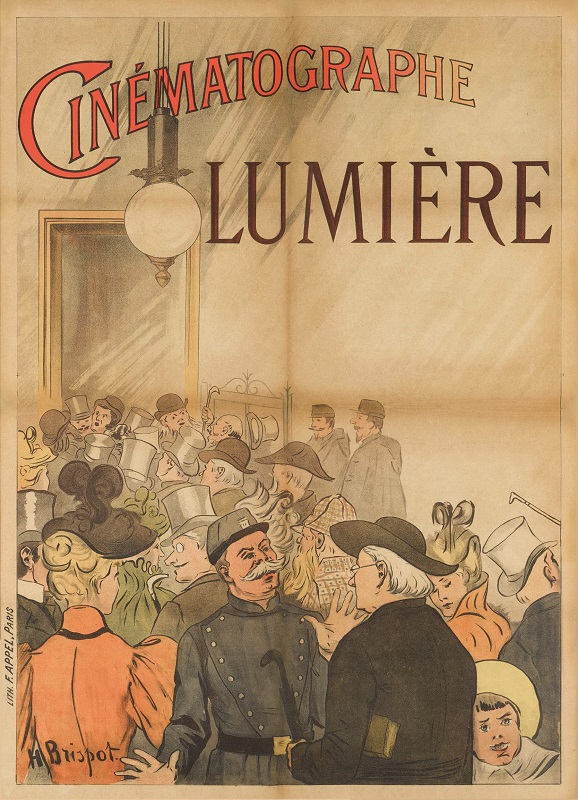 The poster had been in a private collection and has set a new record for a film poster sold by the auction house, previously held by a vintage King Kong poster that fetched £42,000 in September 2017. The item rose above its original estimate of £40,000 to £60,000 to eventual sell at over 2.5 times the top pre-sale price.
The 1896 poster, with unframed measurements of 105.4 x 75.5cm, had been in a private collection for more than 40 years.
It was originally designed by French artist Henri Brisport to promote the first ever public screening of a film, which took place on the 28th December 1895 in the Salon Indien of the Grand Cafe, on Boulevard des Capucines in Paris.
The film was comprised of short clips of everyday life in 19th-century France and was created by the celeberated Lumière brothers.
However, despite the historical importance, at the time the screening was a low-profile affair, with some 30 people attending the viewing, which lasted a mere 20 minutes.
The film was broadcast in the small basement of the Grand Cafe, a meeting place for gentlemen billiard players, projected onto a white canvas resembling a bed sheet hung at one end. Lumière's famous cinématographe was stationed on a step ladder amidst some 100 chairs borrowed from the Grand Cafe.
Yet, despite such humble beginnings, the event signalled the start of a 20th-century cultural, artistic and social phenomena. The painter Victor Perrot who witnessed the film, later wrote that the evening represented a 'great historical first'.
Perrot also reported that the reaction of the audience ranged from suspicion and accusations of trickery to one lady emitting a shriek of terror when the lights went down.
News of the premiere quickly spread, and by the following year spectators were paying 1 franc to see the Lumière's collection of moving images, with 2,000-2,500 attending over two days.
Publicity posters advertising the screenings were printed and pasted on the walls in Paris. Two styles were designed, one by H. Brispot, from the sale, which shows a throng of people waiting to enter the Salon Indien.
Within a few months, Lumière cinemas had opened in all major international cities, and screenings had been held for most heads of state, Kings, Queens and even the Tsar and Tsarina of Russia.