Wide range of art in Surrey saleroom
Works by leading contemporary and modern British artists, ranging from Banksy to LS Lowry and Henry Moore, are set to sell in Surrey later this month at
Ewbank's
.
A print by Laurence Stephen Lowry RBA RA (1887-1976) is of a market scene from 1939, it has a conservative pre-sale guide price of between £1,500 and £2,500.
One of the more valuable lots in the sale is an abstract still life of fruit, oil on canvas, by Czech artist Jacob Bornfriend (born Jakub Bauernfreund, 1904-1976). Valued at between £2,000 and £4,000, the painting is signed lower left, and measures 71cm by 58cm.Another large work is a vibrant oil depicting flowers on a window ledge in front of a street view by British artist John Randall Bratby RA (1928-1992) entitled '
Lillies In Cider Jar II
'. It carries an estimate of between £1,000 and £2,000. The canvas is framed, signed and dated '61, and also signed verso.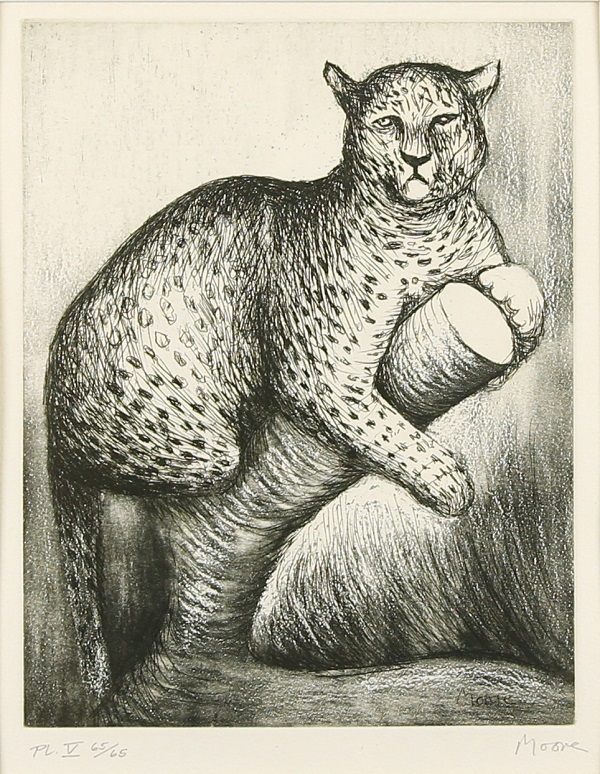 A work by
renowned British street artist Banksy (born 1974) titled '
Box Set
', from 2017 also features in the sale. The print is from the open edition housed in the artist's designated frame and measures 25.5 x 25.5cm. This work is accompanied by the original invoice and resident card from the Walled Off Hotel in Palestine and is estimated at £800 to £1,200.In 2017, Banksy sold works including this piece from a gift shop in the hotel. The art print portrays the separation wall's Israeli military watchtower as a fairground swing ride, set behind an actual chiselled piece off the wall.An etching of a leopard by world-famous British artist and sculptor Henry Moore (1891-1986) has been valued at between £700 and £800. It is signed in pencil, plate V, and is numbered 65/65. It measures 24.9 cm by 19.5cm.
A colour pochoir, or stencil print, by Italian artist Gino Severini (1883-1966) has also been consigned for sale. Entitled '
Europa and the Bull
' it depicts Cupid shooting at Europa, the consort of Greek god Zeus and mother of Minos, and the Bull. The Bull is believed to be Zeus, who kidnapped Europa and took her to Crete, where she bore him several children. The print has been valued at between £600 and £800.A brightly-colour untitled abstract screen print by American artist Frank Stella (b.1936) has been valued at between £500 and £800. It comes with blindstamp, from the edition of 500, is unframed and measures 61cm by 50.5cm.'
Waterloo Volunteers
' is a coloured etching, Artist's Proof, by British artist Graham Clarke (b.1941), one of Britain's most popular and best-selling print makers. The print has an estimate of between £80 and 120. It is signed and titled to margin and is one of seven signed Clarke prints already consigned for the auction.The sale takes place on October 25.