Willie Cringan's Scottish Cup medal in Glasgow sale
The family of an ex-Celtic football star William Cringan is to auction off his 1923 Scottish Cup medal next week in a Glasgow saleroom.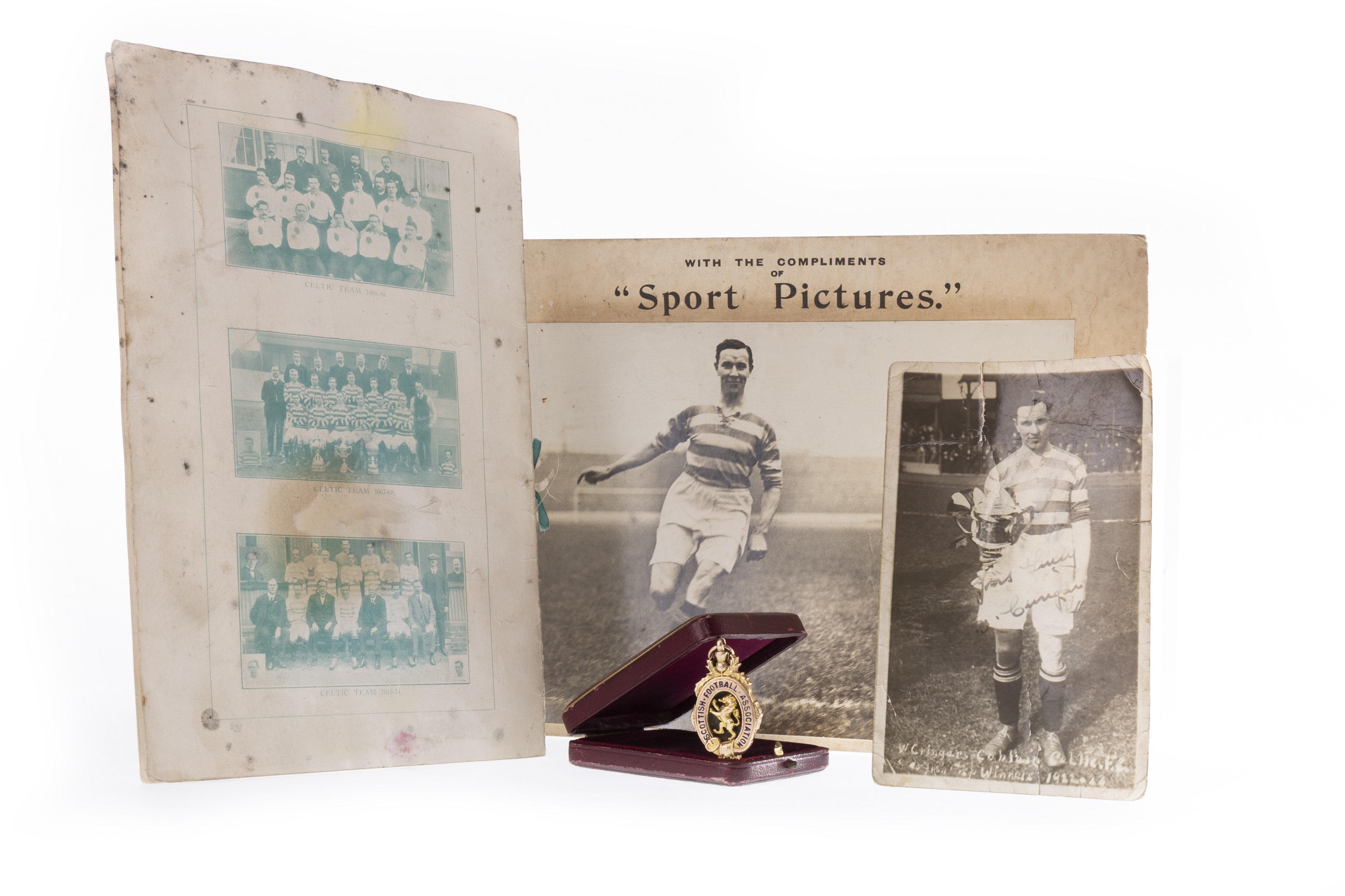 The historical piece looks set to take centre stage at McTear's Works of Art auction on November 23, with hopes it could fetch £2,000.
The fifteen carat gold medal was presented to the player following Celtic's 1-0 victory over Hibernian in the final at Hampden Park on March 31, 1923.
Over the years the medal has passed through the Cringan family and is now owned by the player's grandson, also named William Cringan.
William said: "My grandfather was a great footballer and a great man, too. I was only five when he passed away but I do remember sitting on his knee and listening to his stories. In later years, my dad told me that after my grandfather retired he would hold court in his pub in Bathgate telling story after story to his customers. He was the kindest person you could meet and over a period of time he gave away lots of his memorabilia to Celtic fans he met."
After having the medal for many years, William said he often thought about what should happen to it. "In truth I have never been a big football fan and I know there are lots of true Celtic supporters out there who would get a huge amount from this important piece of sporting history and who would treasure the medal."
Commenting on the auction, James Bruce from McTear's said: "We have had a number of very early Old Firm medals come to auction over the past few months and indeed we recently saw Willie Cringan's league winning medal from 1919 go under the hammer.
"Willie Cringan was a Celtic legend and I have no doubt there are many fans of the club who would love to own this wonderful piece of sporting memorabilia."
Willie Cringan (1890 – 1958) was a Scottish international footballer who played for Sunderland, Ayr United, Celtic, Third Lanark and Motherwell. The player's senior debut for Celtic came in a 2-0 victory over Rangers on the 12th of May 1917. He would later go on to captain the team until his departure in 1923.
The medal will be sold alongside a collection of photographs of Willie Cringan.