Antiques and Interior Design – Buying Trends for 2019
While 2018 may have still seen plenty of interest in Scandi schemes, minimalism reached its zenith to be replaced by eclecticism, fusing the incongruent to create individual themes.
2018 drew a younger audience to high-quality antiques, inspired through social media, their longevity and the scope for cultivating a unique identity in their homes.
This migration will only continue to grow in 2019.
We caught up with three influencers within the industry to delve deeper into what trends we can expect to emerge over the next year.
Rachel Hobson of Hobson May
After 30 years experience working with designers and private clients in the UK and Europe, HMC launched their online collection, bringing a selection of inspiring antiques to a wider audience.
Partner and co-founder at Hobson May Collection, Rachel's wealth of experience and knowledge of 17th to 21st century furniture and antiques, married with a specialist knowledge of upholstery, is a valuable asset when sourcing the finest quality and unusual decorative pieces for clients all over the world.
Taking inspiration from the classic English country house, the old school style of the gentlemen's club and glamour of the French chateau and mixing with more contemporary pieces, Hobson May have created a collection perfect for the 21st Century home.
Art Deco
Art Deco has always been the epitome of style, the simplicity of which never goes out of fashion.  2019 sees this influence in modern furniture design and interiors, but there is nothing quite like buying an original Art Deco piece to add elegance to a room.
Brass
Brass is definitely the metal of the moment. Here at Hobson May Collection, we are seeing increasing sales of brass pieces amongst younger buyers.
Brass has always been an important metal in antiques, whether it be fireside accessories, an antique desk lamp or the handles on a period chest of drawers. Antique brass has the qualities to enliven any interior.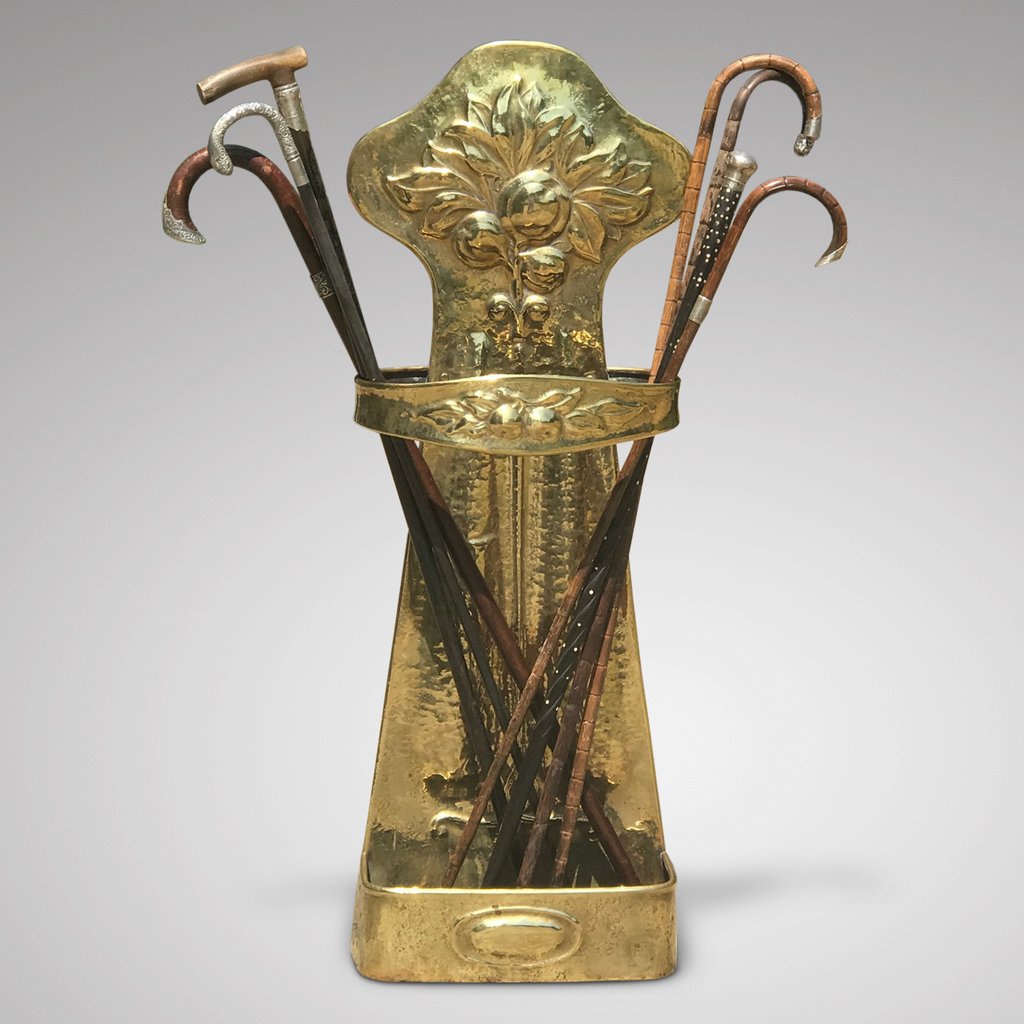 Patterns
Wallpaper goes from strength to strength and whilst the oriental influence will continue to be strong, ethnic and geometric designs in bolder colours will become more key.
"Not only do antiques bring style to a room, they have a story to tell, as people look to create a more individual style, this becomes even more relevant. Trends are a good source of inspiration, but the most important thing is individuality and style – antiques are key to this."
Follow HMC on instagram @HobsonMay for early previews of the latest arrivals in the collections.
Henriette Von Stockhausen of VSP Interiors
Co-founder and Designer of VSP Interiors, Henriette von Stockhausen works on beautiful projects in London and Dorset.
The high end interior practice has firmly established a unique niche within the interior design sector. From grand country estates to contemporary urban city properties, VSP's experience of fusing timeless, classic design with modern and individual elements has meant the award winning team has been in high demand since early beginnings in 2000.
VSP Interiors' predictions for 2019:
Bathrooms
Through clever styling with placements of hand-embroidered chaise longues, antique wall lights, attractive rugs and plates – bathrooms are no longer a cold, functional space. Home enthusiasts are now starting to make these areas into beautiful rooms in their own right.
Individuality and a younger audience
Trends are moving towards very special, one-off pieces with fine detail inspiring young people to integrate them into their design schemes.
You can follow Henriette on instagram @vsp_interiors for more interior design inspiration.
George Perez Martin    
George founded Brownrigg nearly twenty years ago in West Sussex. Following a relocation to the Cotswolds six years ago, the large antique shop is now located in Tetbury, spanning three floors and houses a 7000 feet warehouse offering a curated selection of the finest European antiques.
Fueled by a vision to offer a constantly evolving and eclectic mix of antiques and decorative pieces, Brownrigg has become a go-to destination for interior designers, decorators and private clients alike.
Here's some predictions for 2019 from Brownrigg:
Vibrant antique textiles
The use of antique textiles in upholstery has become more and more significant in recent times. Hand dyed fabrics in vibrant shades of greens, yellows and bright colours are adding greater depth to individual pieces and sets of chairs.
Louis XIV furniture
Louis XIV furniture is really in demand and in particular with a painted finish.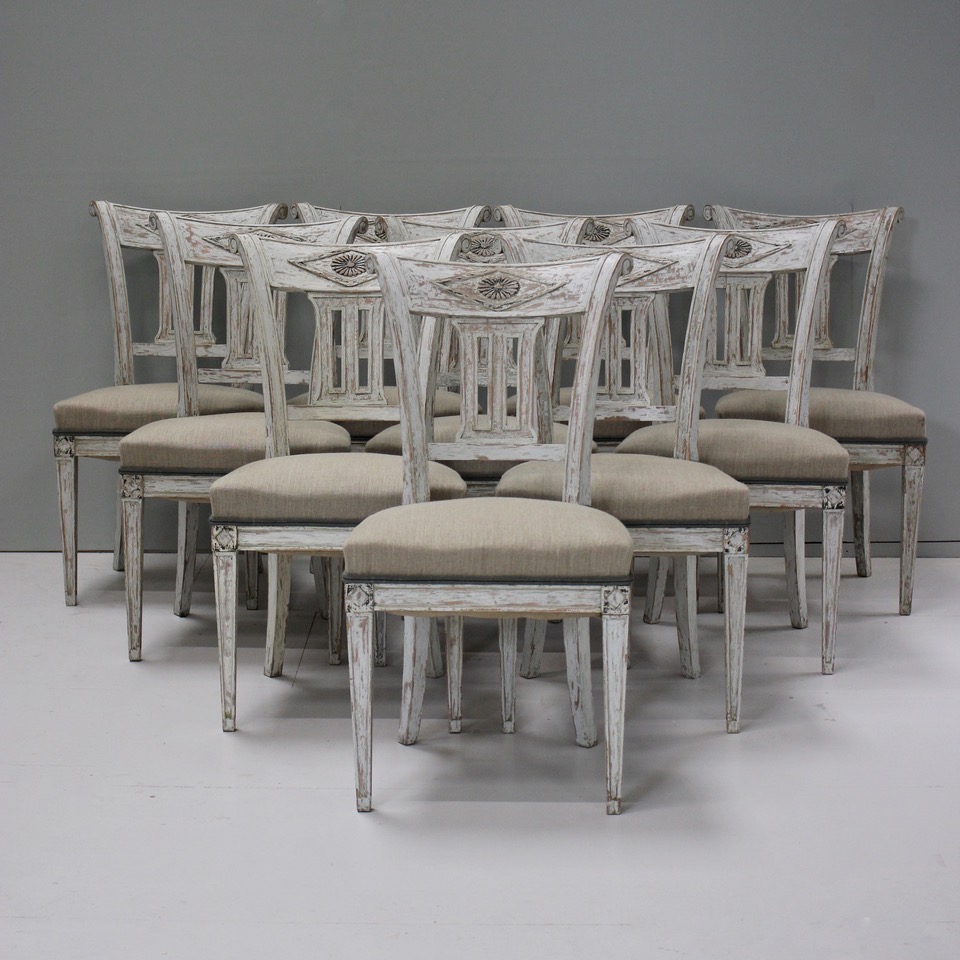 Ebonised furniture
Ebonised furniture mixes extremely well in a contemporary setting and black ebonised desks are becoming very popular with both interior designers and private buyers.
To view a wider selection of carefully curated European antiques, you can follow George's popular instagram channel @brownrigguk.