Harold Wilson collection in Derbyshire saleroom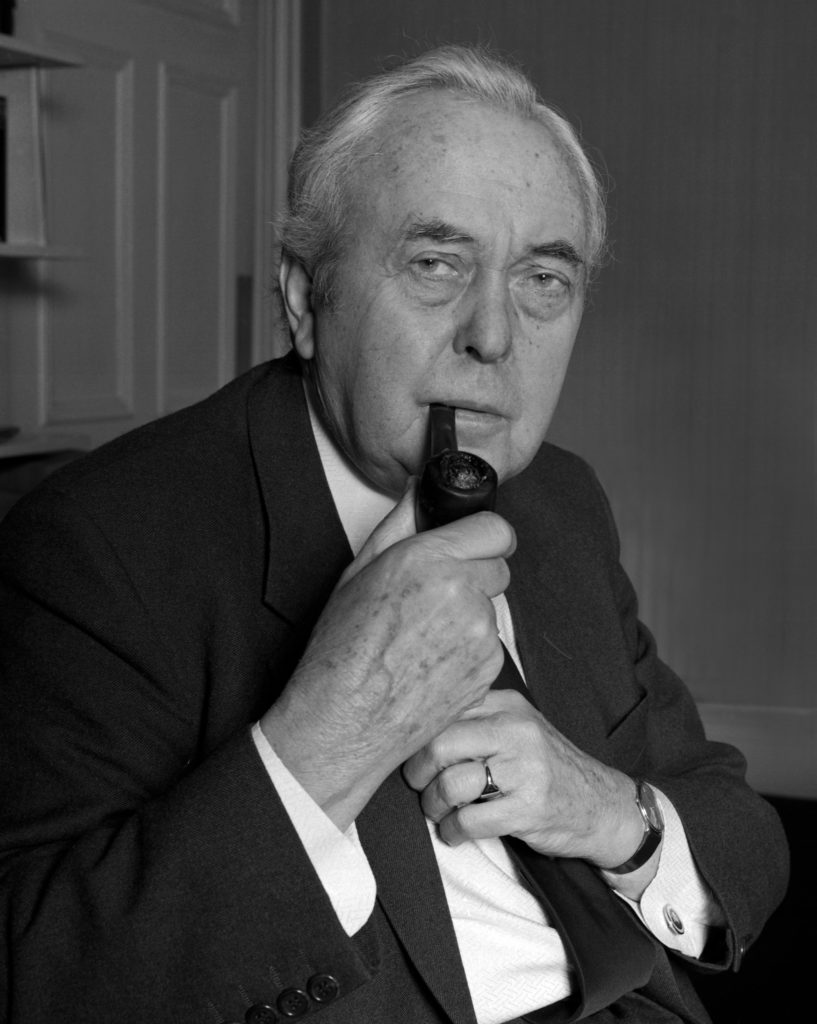 A fascinating collection of possessions that belonged to former Labour Prime Minister Harold Wilson is to be sold by Derbyshire auction house Hansons in April.
The sale will include a range of the political stalwart's items, who was twice Prime Minister from 1964-1970 and 1974-1976,  including treasured personal papers, medals, a multitude of commemorative coins, a key to the city of Washington DC and his childhood Boy Scout's medal.
Auctioneer Charles Hanson commented, "It's tiny compared to what he achieved in life but when I held former prime minister Harold Wilson's Boy Scout's badge in my hand it epitomised all that's great about Britain and the institutions we hold dear."
He continued, "It clearly meant a lot to this famous political leader. He treasured it until the end of his days along with his sew-on Scout badges and a multitude of other items including personal letters and a school story he penned in 1934 called Perfectly Monstrous."
Also included in the sale is a notice from The Ormskirk Advertiser in 1945 declaring Wilson as the Labour Party victor, with 30,126 votes, a majority of 7,022.
Hansons was instructed to sell the precious mementos by the executors of the late Lady Mary Wilson, his wife. The items, which have been gathered from his former London home and paint a vivid picture of his life, will be sold in The Harold Wilson Collection during Hansons' Spring Fine Art Auction on April 3.
About Harold Wilson
Harold Wilson became Britain's Prime Minister not once, but twice, leading Great Britain from 1964-1970 and 1974-1976.
With Britain joining the EEC (European Economic Community) in 1973, during his time in office, Wilson held a referendum on continued membership of the EEC in 1975. The electorate voted an emphatic 'Yes' by 67.2% to 32.8% to stay in.
Early Life
The son of Herbert and Ethel Wilson, he was born in Milnsbridge on the outskirts of Huddersfield on March 11, 1916. His father was a chemist and his mother a school teacher.
He was a bright scholar. One of his teachers, Edgar Whitwarm, recalled: "To Harold it was effortless. There was never anyone to touch him … He was the sort of boy a teacher comes across only once or twice in a lifetime. He was more or less top in everything."
Educational achievement
Outside the classroom, his activities centred around the Boy Scouts. He became head boy at Wirral Grammar School for Boys and studied Philosophy, Politics and Economics at Jesus College, Oxford, from 1934.
At Oxford, his politics tutor, R. B. McCallum, considered Wilson the best student he ever had. He graduated with an outstanding first class Bachelor of Arts degree.
Such was his brilliance, he became one of the youngest Oxford dons of the century at the age of 21. He was a lecturer in Economic History at New College from 1937, and a research fellow at University College.
Military Service
Wilson volunteered for military service during the Second World War but was classed as a specialist and moved into the civil service. As the war drew to an end, he searched for a seat to fight at the impending general election. He was selected for the constituency of Ormskirk and in 1945 won his seat in a Labour landslide.
Popular Figure
Harold Wilson died at the age of 79 in 1995 but will never be forgotten. He was a man of the people who retained his Yorkshire accent, was Pipe Smoker of the Year in 1965, loved HP sauce and supported Huddersfield Town.