Sparkling sale for Coronavirus Charity
A Red Cross, known as a symbol of help and support around the world, is one of the main highlights of a special online jewellery charity auction to be held by Elmwood's Auctioneers in West London this month. The auction is to raise much-needed funds for the National Emergencies Trust, a charity that is helping local communities affected by the Coronavirus outbreak. The sale of beautiful, yet affordable jewellery, will take place online on April 23 at 2pm.
Commenting on the decision to hold the sale, Elmwood's auctioneers Director, Samuel Hill said, "In this difficult time we wanted to help contribute in some way and this is what we know best, so it seemed the right thing to do.
We hope that people will not only find the sale interesting, as we're offering a fabulous array of affordable antique and vintage jewellery specifically-chosen to appeal to all audiences, but also that every customer will take comfort in the knowledge that their purchase will contribute directly to a very worthy cause."
Among the delights to look forward to is the aforementioned red cross. This stunning antique Georgian garnet pendant in yellow gold, is set with round and pear-shaped garnets. A timeless piece, it is estimated to fetch £500-£800.
A chic antique diamond ring designed as two snakes coiled around each other, is another eye-catching piece in the sale. The ring is in yellow gold and the snakes' heads are set with round-cut diamonds. The ring looks as current today as when it was made. It bears full British hallmarks and is estimated to fetch £250-£350.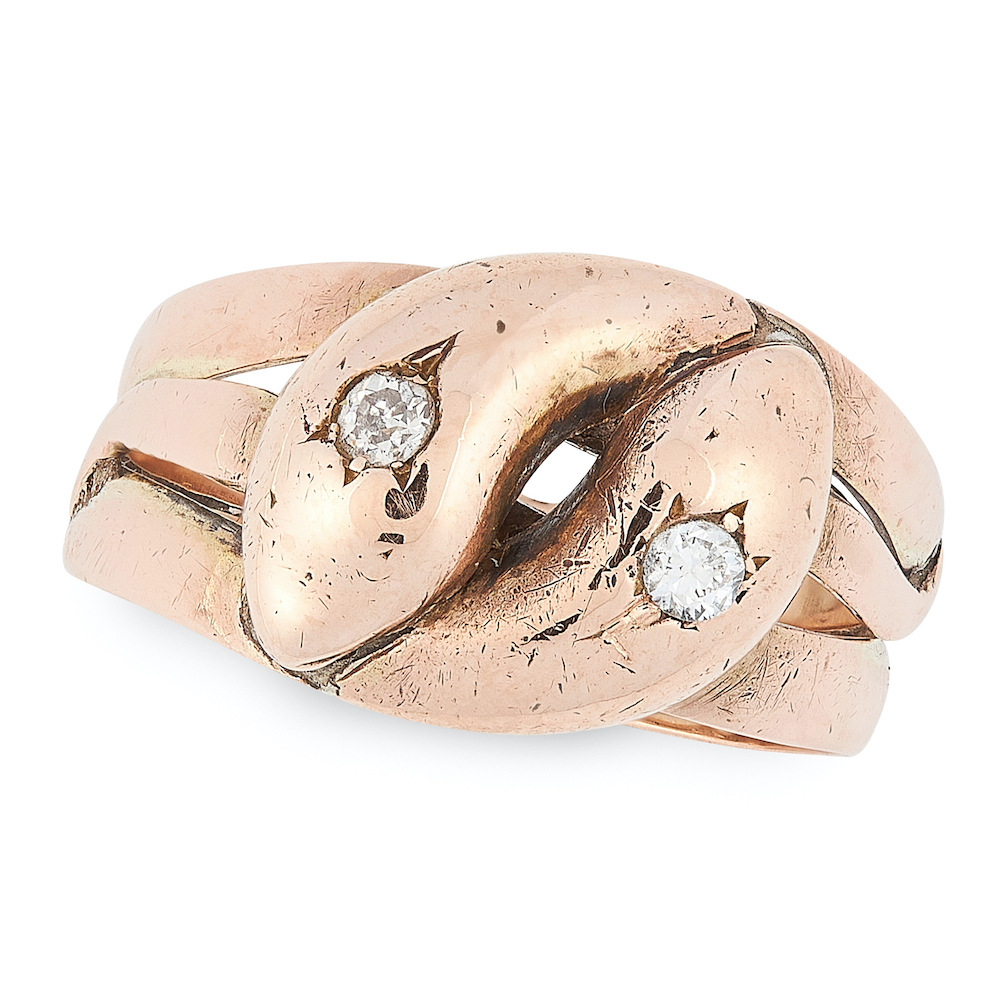 A striking aquamarine and sapphire dress ring in 18ct yellow gold, set with an oval cut aquamarine between two pear-cut sapphires is sure to attract interest. 'Sapphire' derives from the Greek word 'sappheiros', which means 'precious stone'. Sapphires come in a vast range of natural colours except red. The contrast of the lighter blue aquamarine in the ring complements the strong blue colour of the rich darker sapphires. Aquamarines symbolise beauty, honesty, loyalty and happiness, which beautifully combines with the sapphires' attributes of truth, sincerity and constancy, making this the perfect gift for a loved one. It is estimated to fetch £180-£250.
Fans of Art Deco style will appreciate a vibrant diamond and ruby dress ring in the sale. In yellow gold, it is set with a step-cut ruby within concentric borders of old-cut diamonds and calibre-cut rubies, with diamonds set to the tapering shoulders. It carries an estimate of £300-£500.
Brooches have made a comeback in recent years, so a 19th-century sapphire and diamond brooch designed as a crescent moon could make a great fashion statement. In yellow gold and silver set with cushion cut sapphires and rose cut diamonds, this brooch is estimated to fetch £400-£600.