George Formby Ukuleles could make thousands
Two banjo ukuleles that belonged to 1930s and 40s film star George Formby are among a 'hugely important' collection of memorabilia about the star expected to fetch tens of thousands of pounds at auction.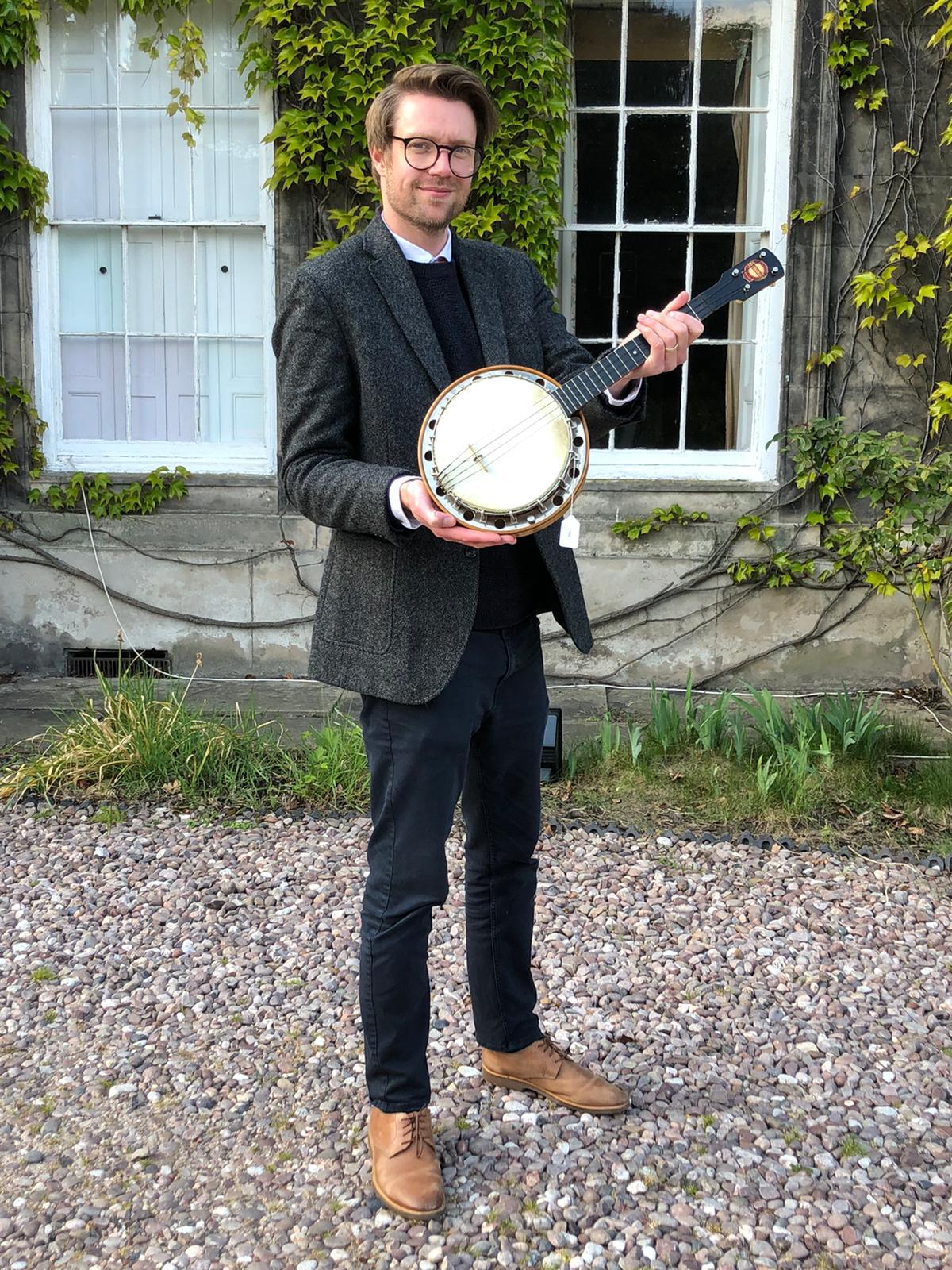 Alongside the instruments, a life-size model of Formby, unseen family photos, personal scrapbook, postcards, film script, a letter reprimanding song writers for 'too much sex stuff' and even his prayer book will go under the hammer at Hansons Auctioneers on May 21.
The auction house said it is one of the most important collections of memorabilia relating to the star to come up for auction since the Berlydene sale which took place after he died in 1961. Beryldene at St Annes, near Blackpool, was Formby's last home and its contents were sold.
Jim Spencer, associate director at Hansons, said, "It's a hugely important private collection which could sell for in excess of £30,000. It celebrates the life of one of Britain's most famous 20th-century stars. In his heyday, Formby was the UK's highest paid entertainer. He was renowned for his light-hearted, comical songs, accompanied by the ukulele or banjolele."
Each of the two banjo ukuleles has a guide price of £10,000 to £15,000. One was the first ukulele to be played by Formby in film Off the Dole, released in 1935. The instrument has rub marks on the back caused by Formby's buttons.
Provenance with the instrument reveals it has appeared on several TV shows, including Richard and Judy in 1991. Press cuttings include one from the Manchester Evening News, 1991, showing George's sister Louisa de Hailes with the banjo.
Formby fans can also bid on his Dallas Model C banjo ukulele. Complete with original case, it bears the words, 'Uke in D, Low' written by Formby to identify the correct instrument as he didn't read music. It comes with a sealed packet of Formby strings and was originally purchased by George's brother, Frank, at the Beryldene sale. It's had a handful of owners since, all documented.
Other memorabilia includes a novelty table lamp modelled as Formby leaning on a lamp post. It bears a plaque engraved with, 'George Formby, Leaning on a Lampost (Film Feather Your Nest) recorded 5 September 1937, Regal Zonophone MR2490'. It was given to George by Noel Gay, who wrote Leaning on a Lamp-post. It carries an estimate of £4,000-£6,000.
A life-size model of the star, estimate £200-£300, and Formby's personal scrapbook recording his 1947 tour of Australia are also going under the hammer. The scrapbook brims with personal photographs, many unrecorded. It has an estimate of £1,000-£1,500.
Also in the sale is his original shooting script from Let George Do It! dated November 7, 1939, estimated at £40-£60 and an album of unpublished family photos showing George and wife Beryl at leisure on cruises. This lot also includes postcards, a George Formby funeral card and two British Film Institute movie reels, with an estimate of £40-£60.
Other memorabilia includes 200-300 original assignment letters addressed to Formby, including contracts relating to some of his most famous songs, with an estimate of £200-£300. They include a letter from Formby addressed to Gifford and Cliffe, July 12, 1936, which reads 'Dear lads, Very many thanks for your song but I am very sorry to have to send it back to you as it is really too blue, you are getting too much on the sex stuff, try and clean it up a bit …'
Perhaps the most touching object in the sale is Formby's Book of Common Prayer in which he wrote 'Yours in faith, George Formby, 1941′. The lot, which also includes a Programme of the Good Samaritan, London Coliseum, Saturday evening, October 11, 1913, has a £50-£70 estimate.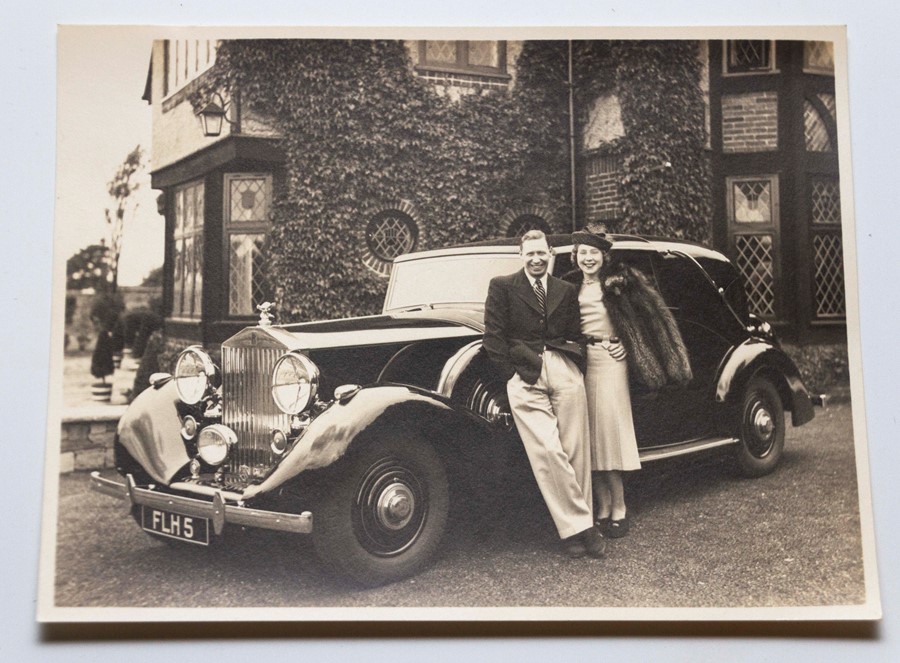 Mr Spencer said, "We're proud to be selling this important collection and hope to honour George Formby's legacy. Hansons has a good track record with Formby finds. In 2017, we sold a George Formby banjolele for £28,500. When I collected the objects, I had no space left for the life-size figure of George, so the vendor encouraged me to strap him into passenger seat. It was the only option. So, I had a four-hour drive back home with other motorists thinking I had a pretend twin brother keeping me company!"
Born in Wigan, Lancashire, in 1904 Formby, an actor, singer-songwriter and comedian, won worldwide fame through films made in the 1930s and 40s. He was said to embody Lancashire, the working classes and the nation.