Irish pub memorabilia will raise spirits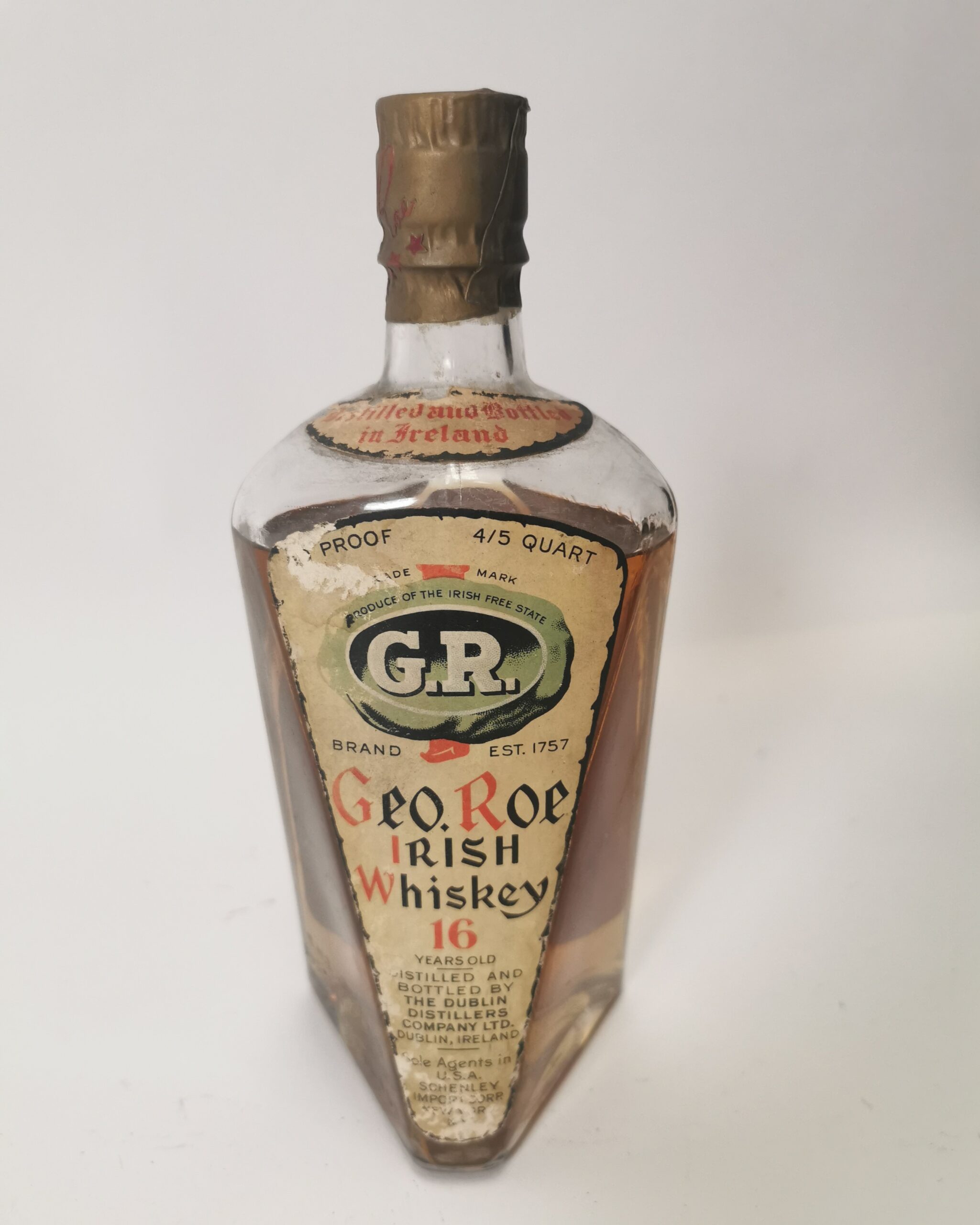 An online auction of Irish pub memorabilia and collectibles will go under the hammer at one of Ireland's leading auction houses next month.
Victor Mee Auctions will host its first sale of pub items this year, which will include a rare collection of items from several different categories of memorabilia and collectibles.
The auction house said bidders can expect the sale to include early 20th-century whiskey bottles, rare advertising figures, signs and mirrors, motoring memorabilia and Irish football memorabilia.
Auctioneer Victor Mee, said: "After a tough few months for our industry we are extremely happy to be hosting our first pub memorabilia sale of the year. The rare lots set to appear in the auction have been handpicked by our specialist team and have been waiting in the wings ready to hit the auction block on August 12. The sale will showcase items that will appeal to a host of different collectors, therefore we expect high interest from collectors around the world with diverse backgrounds."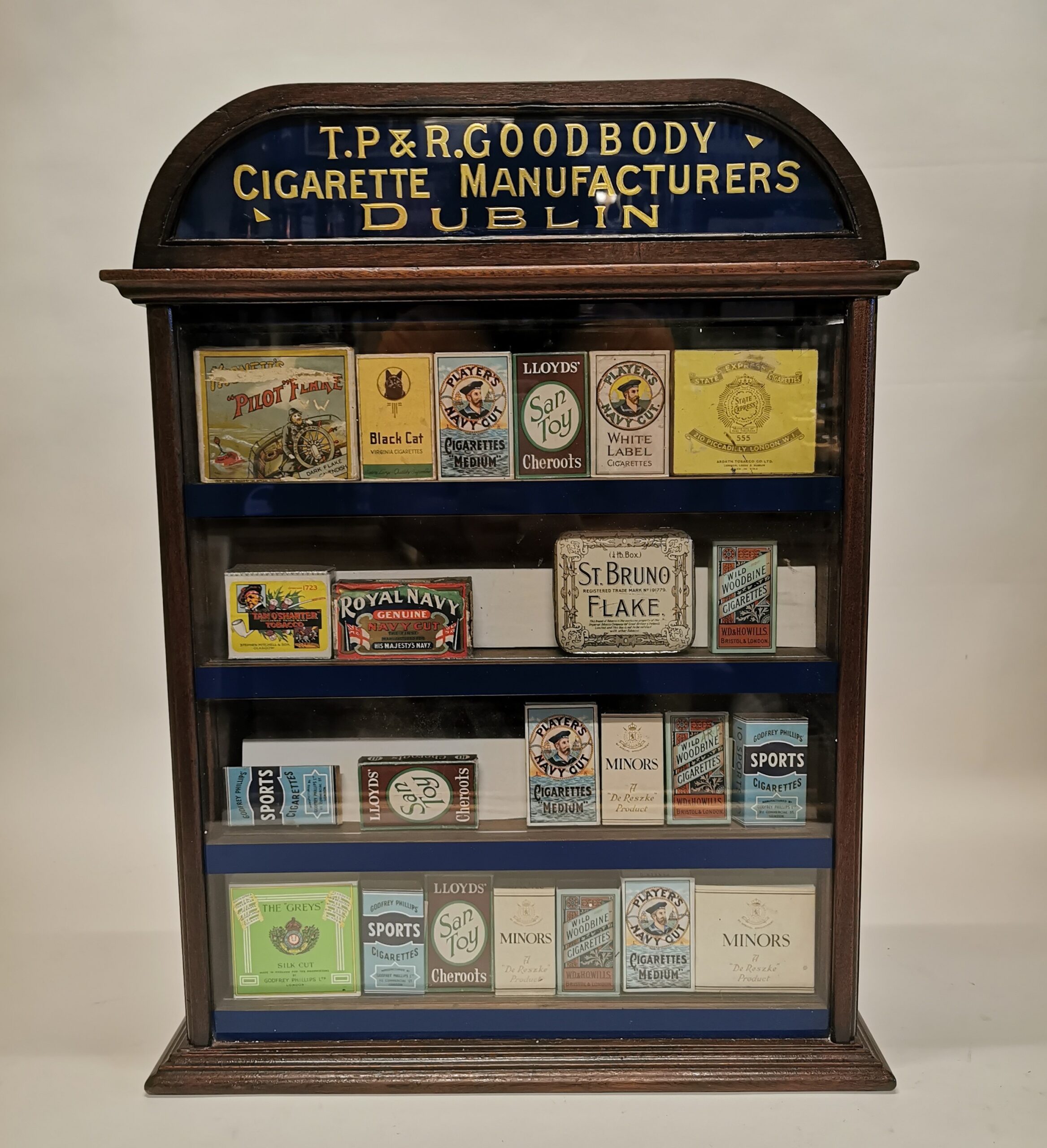 The sale will include various items that will appeal to whiskey collectors, including a rare bottle of George Roe Irish Whiskey, estimated to sell between €6,000 and €12,000.
The George Roe brand was over 170 years old when its Thomas Street Distillery closed in 1923. Allegedly it took a few years before everything was bottled and sold and this 16-year-old release of George Roe seems to have been produced for export to the USA in the 1930s. Most remarkably of all, the label proclaims this to be "pot still malt whiskey", making this an incredibly rare Irish single malt distilled before 1923 at a distillery that has been closed for nearly a century.
In addition to the George Roe, the auction house will also offer a 1950s bottle of John Jameson Extra Quality Dublin Whiskey, as well as a rare 19th-century copper whiskey still, with both items estimated to sell up to €1,200.
Amongst the array of advertising pieces due to go to auction are several lots of motoring memorabilia. Lots of motoring memorabilia included in the Irish Pub Memorabilia & Collectibles sale include an original Duckhams 20 – 50 barometer advertisement, an original Shell Motor Spirit Advertising mirror and a rare 1940s milk glass Shell petrol pump globe, the latter estimated to sell for between €400 and €800.
A wide range of highly sought after advertising pieces in the forms of figurines, mirrors, enamel signs and decorative structures will also go under the hammer. One stand-out lot is a Presse's Nunns Island Galway Whiskey advertising mirror. This mirror is one of the rarest Victor Mee has ever come across and is estimated to sell at auction for a significant sum of €6,000 to €12,000.
Elsewhere, an extremely rare mahogany count Irish tobacco advertising cabinet with reverse painted glass pediment. The T.P. & R. Goodbody cigarette cabinet is one of few known still to be on the market in such pristine condition. This Irish advertising cabinet has been estimated to sell at auction between €3,000 and €4,000.
An extremely rare J Vint & Son Ltd Old Irish Whiskey glass advertisement fresh to the market is estimated to sell for up to €3,000, while a 1960s Guinness Ruberoid advertising Leprechaun seated on a wooden stool looks set to generate interest with Guinness collectors worldwide.
Another section of the sale will offer Irish football and hurling lovers and collectors, of which there are many, the chance to bid on three exceptionally unique advertising figurines, set to sell between €200 to €450 each at auction. The figurines include rare 'Please on All Grounds' Kerry and Galway footballers and a Hurling Player.