Vintage fashion in high demand
Luxury designer and vintage fashion was in demand at a recent sale in North Yorkshire, with high demand pushing prices well above those seen in recent years said Tennants Auctioneers.
The auction house's Costume, Accessories and Textiles sale on August 22 was led by a private collection of elegant ladies' designer outfits and accessories, largely made by Chanel, but also including pieces by Chloe, Gucci and Aquascutum.
All immaculately presented and mostly in size 14, the vintage fashion collection saw soaring hammer prices as dedicated followers of fashion competed for prized lots. The top lot of the collection, and of the sale, was a Chanel Loose Woven Jacket in Peach and Cream, which sold for a hammer of £900 against an estimate of £200-300. A lot comprising a Chanel Mauve Dress and a Chanel Woven Jacket in Black, White, Pink and Green was not far behind, selling for £850.
Amongst the vintage jewellery lots on offer in the sale, a brightly coloured collection of seventeen 1930s Bakelite brooches and a Bakelite 'Fruitman' pendant sold well above estimate at £700. A selection of twenty 1950s printed cotton dresses and skirts sold for £600, and a group of three Victorian silk dresses sold for £480. Lingerie from the 1920s proved popular too, with a lot comprising a blue floral silk quilted dressing robe, bed jackets and drawers selling for £480.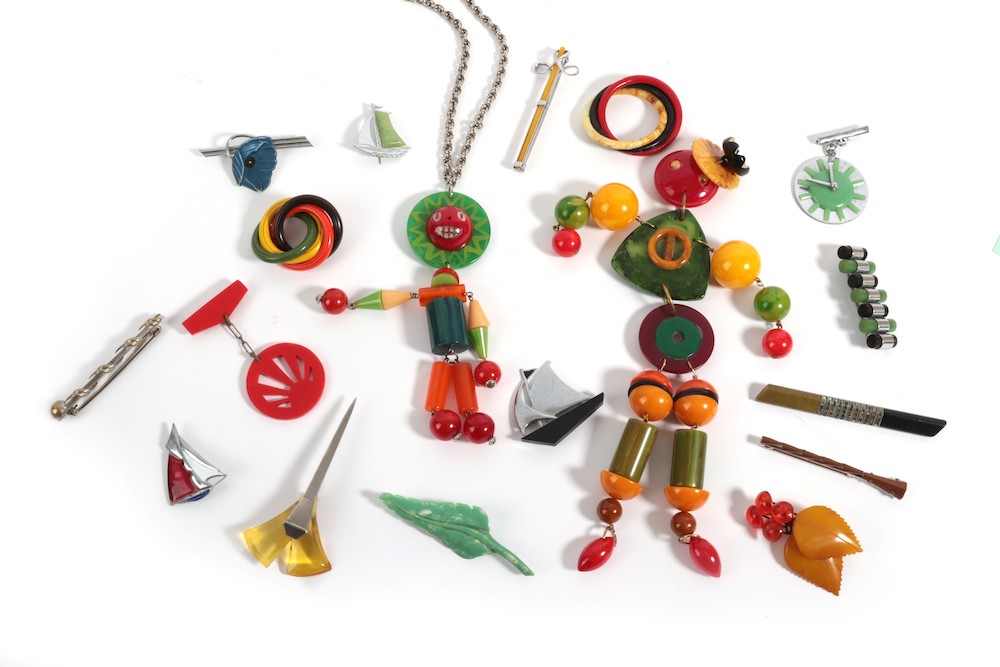 The sale resulted in a total hammer price of £43,340 with a 99% sold rate for the 195 lots.