Concertina pulls in bidders

A recent sale of scientific, musical instruments, cameras and tools in North Yorkshire attracted strong bidding, with an impressive 96% sale rate.The top lot of the sale at Tennants Auctioneers was a rare Victorian Jefferies Concertina that sold for a hammer of £4,000 against an estimate of £600-800. This was one of the earliest concertina's seen at Tennants, and Charles Jefferies is regarded as one of the finest makers.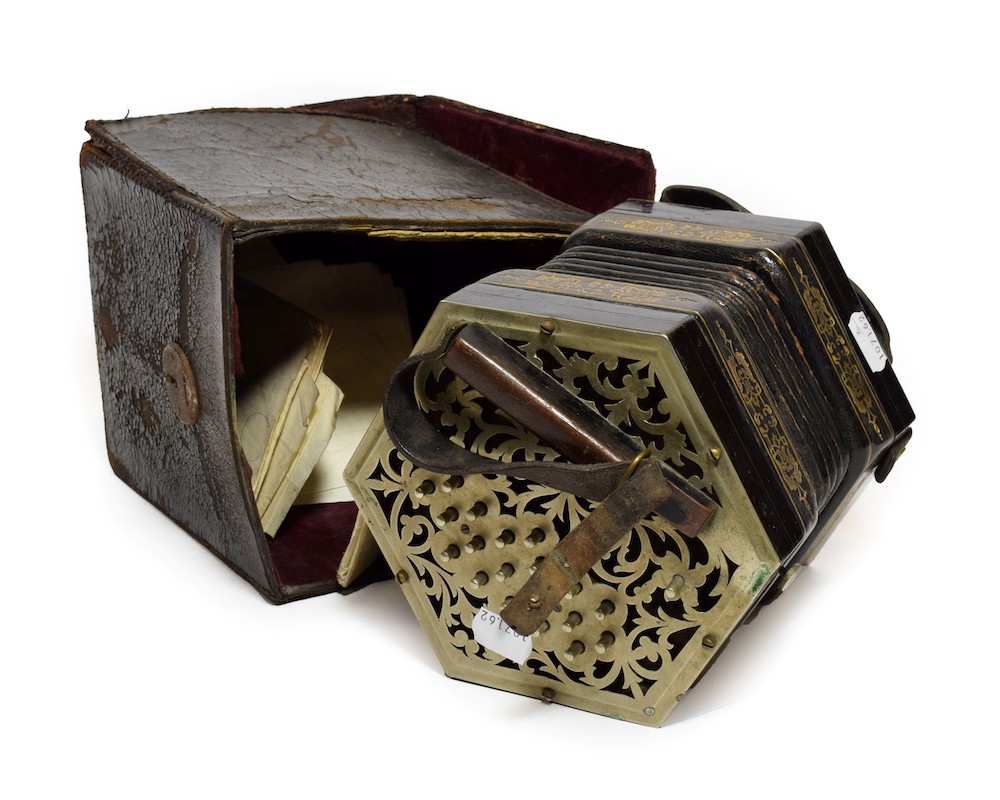 Two Condenser Microphones made in the mid-1970s by Neumann, one of the best makers, were also much in demand. The recording-quality studio microphones comprised a U47, which sold for £1,900 and a U87, which sold for £1,700.A good violin bow by Gand and Bernardel Fres helped propel bidding on a lot comprising violin and two bows well above estimate to sell for £2,600, and two Gibson guitars sold strongly too. A Gibson Les Paul Custom Guitar sold for £2,400, and a 2017 Gibson Les Paul Traditional Electric Guitar sold for £1,150.The Scientific section of the sale saw a good, early travelling microscope by Dollond of London sell for £3,400, over ten times the bottom estimate. The microscope was unusually complete and still in working condition. Despite its rather damaged condition, a white glazed Leech Jar drew interest, selling for £850 against an estimate of £60-80.