James Bond Dr No poster in sale
A rare vintage poster from the iconic first James Bond film, Dr No, is set to be one of the highlight lots in an upcoming specialist Bond memorabilia auction, with a pre-sale valuation of between £6,000 and £9,000.
The poster is going under the hammer at Ewbank's in Surrey's on April 9 and features artwork by Mitchell Hooks of Sean Connery in the title role.
The team at Ewbank's said it is expecting huge interest in the sale from Bond fans all over the globe, and with a release date still to be confirmed for No Time To Die, the latest installment in the perennially popular franchise, the auction provides a chance to snap up a piece of Bond history.
Another high-value poster is one for the third Bond film, Goldfinger, released in 1964, also starring Connery as Bond, which has been valued between £3,000 and £5,000.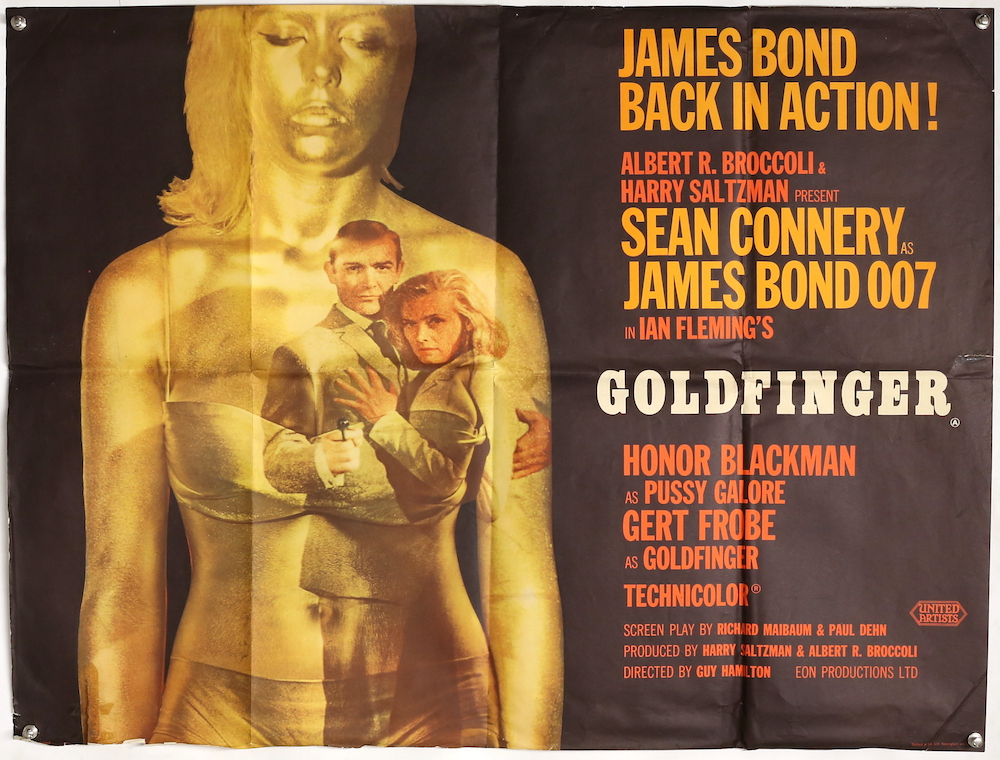 A poster, which was given to the vendor by an Aston Martin dealership in the 1980s, advertising 1965 film Thunderball and the luxury car brand, has a guide price between £800 and £1,200. Bearing the slogan 'Bond Drives an Aston…Naturally' it features Connery as 007 in a monochrome image with an Aston Martin DB5.
Other posters of note include a US subway poster for 1967 film You Only Live Twice, featuring artwork by Robert McGinnis, which has an estimate of between £400 and £600; and one for 1969 movie On Her Majesty's Secret Service, starring George Lazenby, has also been valued between £400 and £600.
A limited-edition Seduction Case, made by French luxury goods company S. T. Dupont to mark the launch of 2006 film Casino Royale, is going on sale with a guide price of between £500 and £800.
The case features a 1999 Bollinger champagne bottle, an Ercuis champagne cooler and caviar set, two Baccarat champagne flutes, a vase, a Sony MP3 player with speakers and a S. T. Dupont lighter, candle and cigar cutter. The case is designed to resemble a sniper rifle case and is covered in leather. This was available in extremely limited quantities and was made for order only.
Among the many pieces of Bond memorabilia is an uncorrected proof of the first edition of 1963 novel On Her Majesty's Secret Service by Ian Fleming, which has been valued between £400 and £600.