Roche Bobois sofa is comfortable winner in sale
A vibrant, modular sofa, featuring bold combinations of Missoni fabrics, was the top performing lot at Mallams' Modern Living sale this month. The 'Rythme' sofa, by French furniture manufacturer, Roche Bobois, was purchased by the vendor in 2010 and achieved a hammer price of £2800, well above its £300-£500 estimate.
Glassware also performed well in the sale, with an Aurene fish vase, designed by Michael Harris (1933-1994) for Mdina glass, signed and dated 1970 selling for £800 against its estimate of £300-£500.
A sixteen piece glass sculpture, by glass artist Isabelle Monod (b. 1945), also proved popular and the successful winning bid of £300 saw the lot returning to the artist's home country of France.
With silver prices creeping ever higher, a set of eight silver spoons by Louis Osman (1914-1996), presented in a 16cm tall yew box, eventually sold to an online UK bidder for a hammer price of £1700.
Elsewhere in the sale, a light oak wardrobe by Chester cabinet makers, Brown and Lamont, saw a number of interested parties pushing the price upwards, with the lot eventually selling for £1100, more than double its top estimate. Dating from the aesthetic movement of the late 19th century it featured two short and two long drawers, with hanging compartment above, brass handles and crossbanded inlay.
Five pieces of studio pottery by Dameon Lynn, in the manner of Hans Coper, each with an impressed potter's seal, sold for £380, against an estimate of £60-£100.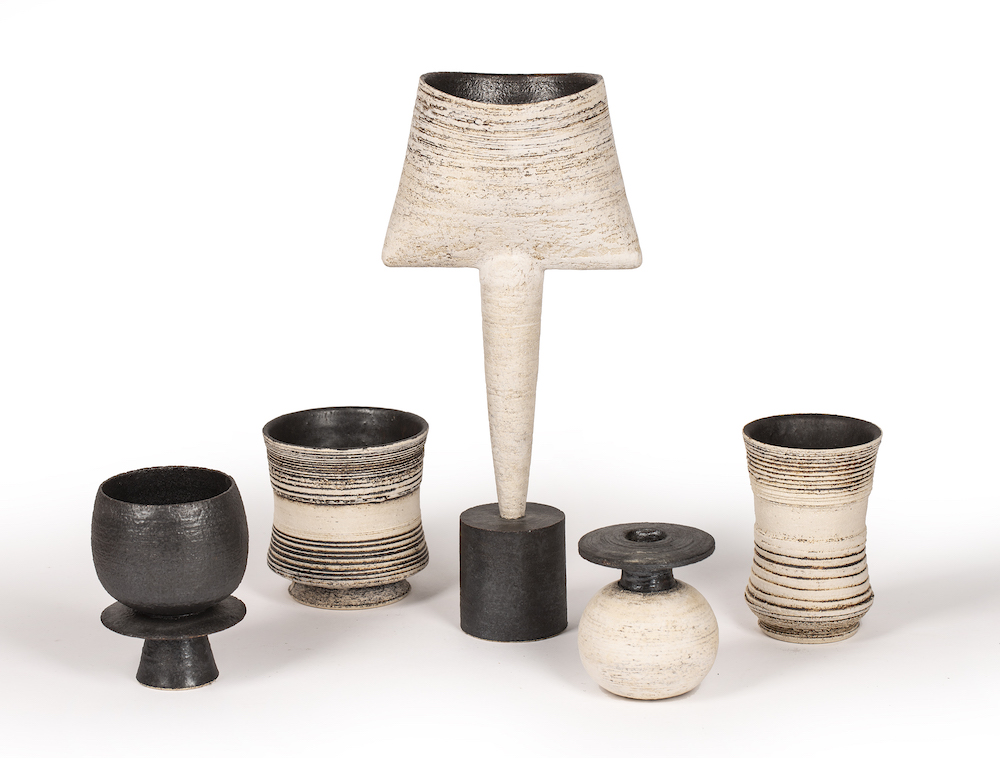 A screenprint by the British artist, Charlotte Cornish (b.1967), proved to be another popular lot. Cornish is one of the leading exponents of the contemporary movement in abstract printmaking, and her signed, 'Into the new' piece, numbered 80/95, had a number of interested parties and sold for £400 to a UK bidder.