Single owner glass collection in Surrey sale
A single owner collection of art glass and ceramics has been consigned to Surrey auction house Ewbank's forthcoming auction of decorative arts, vintage and modern design taking place on April 29, encompassing vintage pieces from Lalique and contemporary glass by Peter Layton.
Highlights for collectors include a Veronique bowl by the renowned French glassmaker René Lalique, which carries a guide price of between £200 and £300; and a Simon Gate for Orrefors vase which has an estimate of between £80 and £120.
Contemporary glass pieces by well-known artists including Peter Layton are going under the hammer, including a quirky Salvador Dali for Daum, France 'Mae West' champagne flute or wine chalice created in the 1980s. It has a red bowl on a purple pate de verre stem, formed as surrealist nose and lips. The piece has been valued between £200 and £400 by the team of experts at Ewbank's.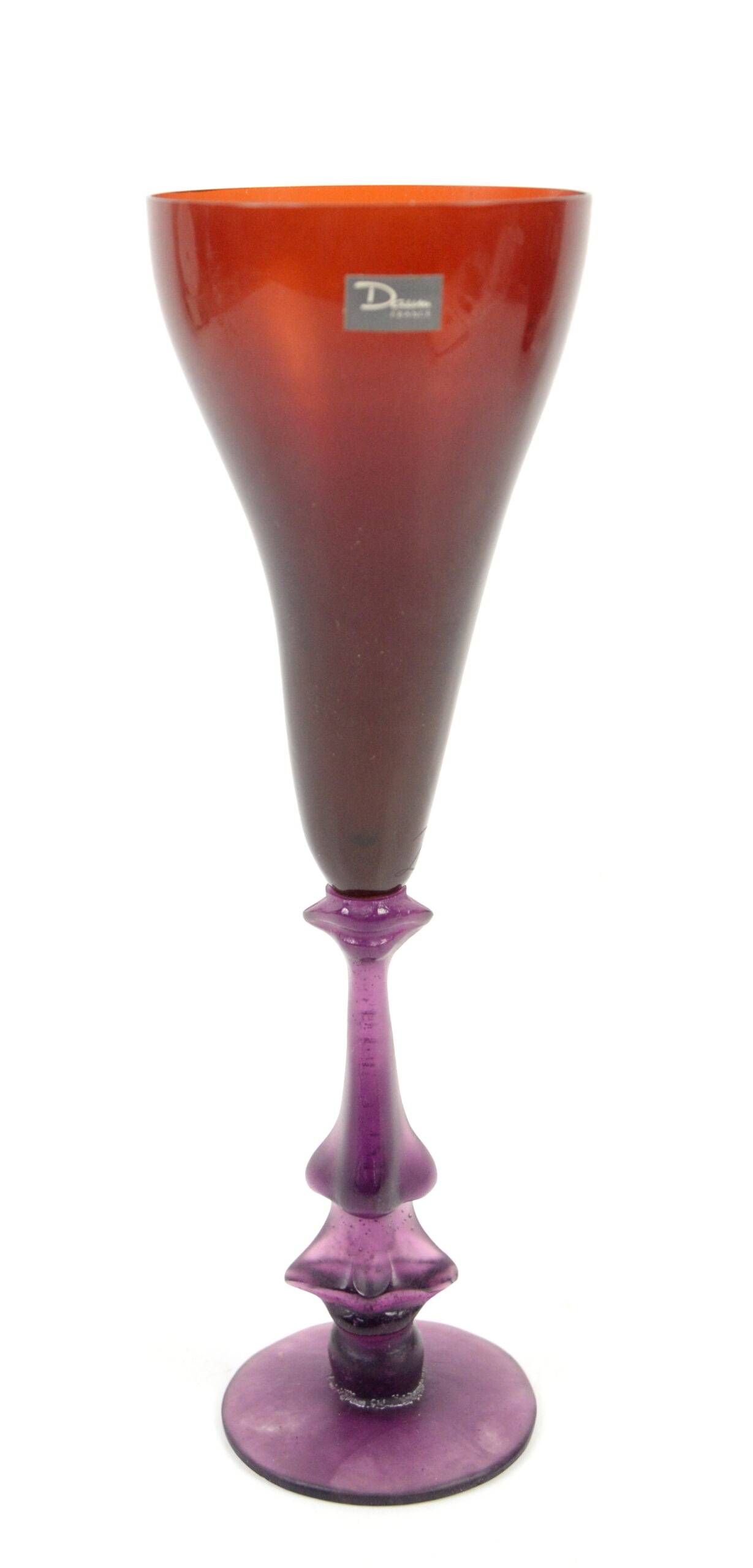 Various collections of ceramics have been consigned to the sale including twenty pieces of modern Moorcroft, some beautiful lustre pottery by Alan Caiger-Smith and Margery Clinton, and various pieces by Christine Ann Richards.
Richards trained with respected English potter Michael Casson OBE in the early 1970s, then worked with David Leach OBE, another world-famous studio potter. In London, she started her own workshop as a member of the Barbican Arts Group (1975-83) and in 1976 was elected to membership of the Craftsmen Potters Association and the Society of Designer Craftsmen.
Jo Lloyd, Ewbank's decorative arts valuer, said: "The simplicity of Richards' elegant porcelain going on sale, which is decorated with a black splash on white opaque glaze, reflects the influence of her studies and travel through both China and Japan."
The collection is being sold in individual and group lots, with estimates starting from £50.
An unusual pair of Doulton Lambeth stoneware ewers, dating from around 1920, has also been entered into the April sale.  The handles are in the form of a lizard whilst the spout is formed as a frog on a lily pad, and the body of the ewers are decorated with carp amongst weeds. The pair carries a guide price of between £300 and £400.
One of the earliest pieces so far consigned to the sale is a striking Aesthetic Movement faience vase by French artist Auguste Jean (1829-1896).
Jean was trained in the Parisian workshop of Joseph (Guiseppe) Devers before opening his own workshops in ceramics. He contributed to exhibitions almost annually from 1861 onwards, and it was during the Universal Exhibition of 1862 in London that his work really came to prominence.
Despite success and innovative research focusing on enamels on earthenware, the destruction of Jean's workshop following violent clashes in Paris in 1871, led him to declare bankruptcy.  In 1879 he turned his attention to producing glass, however towards the end of his life he reverted to his first love, by becoming a teacher of ceramic techniques in his home town of Vierzon.
Ewbank's is delighted to offer a vase by Auguste Jean painted with polychrome decoration of a leaping leopard and birds amongst foliage and vines, on a yellow ground. It is signed to the base and carries a pre-sale estimate of between £200 and £300.