Mackinnon fine furniture at Christie's
Christie's is to hold a sale of items from the fine furniture gallery of Mackinnon to mark the tenth anniversary of its opening in St. James's, London.The 'Mackinnon: Fine Furniture and Works of Art' live auction will include pieces from the gallery which is known for fine 18th-century and early 19th-century furniture by celebrated makers such as Chippendale, Vile & Cobb and Gillows, with an emphasis on distinguished provenance.
The sale presents a curated group of 170 lots, led by an important George III ormolu-mounted Indian rosewood and yew-wood marquetry serpentine commode by Ince & Mayhew, carrying an estimate of £80,000-£120,000, and red japanned seat furniture supplied by Giles Grendey originally part of the famous Lazcano suite made for the Duke of Infantado
circa
1735-40. The suite's armchairs are estimate at £80,000-£120,000, while the side chairs are estimated at£30,000-50,000.The pre-sale exhibition is open to the public from the 6 November to the 9 November.Further highlights include crisply carved George II mahogany and silk velvet armchairs thought to be made by John Hodson for Francis Greville, 1
st
Earl Brooke of Warwick at Warwick Castle
circa
1750, estimated at £70,000-£100,000; a pair of throne-like George II giltwood armchairs from the suite supplied 1770-75 to Sir John Mordaunt Cope, 8 Bt., of Bramshill Park estimated at  £30,000-£50,000; and the Kingstone Lisle kneehole Chinese-export lacquer desk estimated at £10,000-£15,000.
Charles Mackinnon of Mackinnon Fine Furniture commented: "Just over ten years ago, I opened my own gallery on Ryder Street, St James's, where I operate today, specialising principally in fine 18
th
century English furniture. Great antique furniture speaks for itself in its fluidity of design, quality of materials and patina gathered over time. The historical background, the provenance, of the pieces we handle on a daily basis has always particularly appealed to me. As the business has developed, so our collection of antiques has grown, now to such an extent that it has outgrown the gallery and our warehouse. We are delighted to be working closely with Christie's in offering this selection from our stock. Celebrated names such as Hagley, Newhailes, Lazcano, Warwick, Bramshill, Horlick and the Metropolitan Museum of Art, are amongst the provenance of some of the pieces in this sale. Meanwhile, it is of course very much business as normal and we are continuing to make new acquisitions taking the gallery forward for the next chapter. The thrill of the chase continues."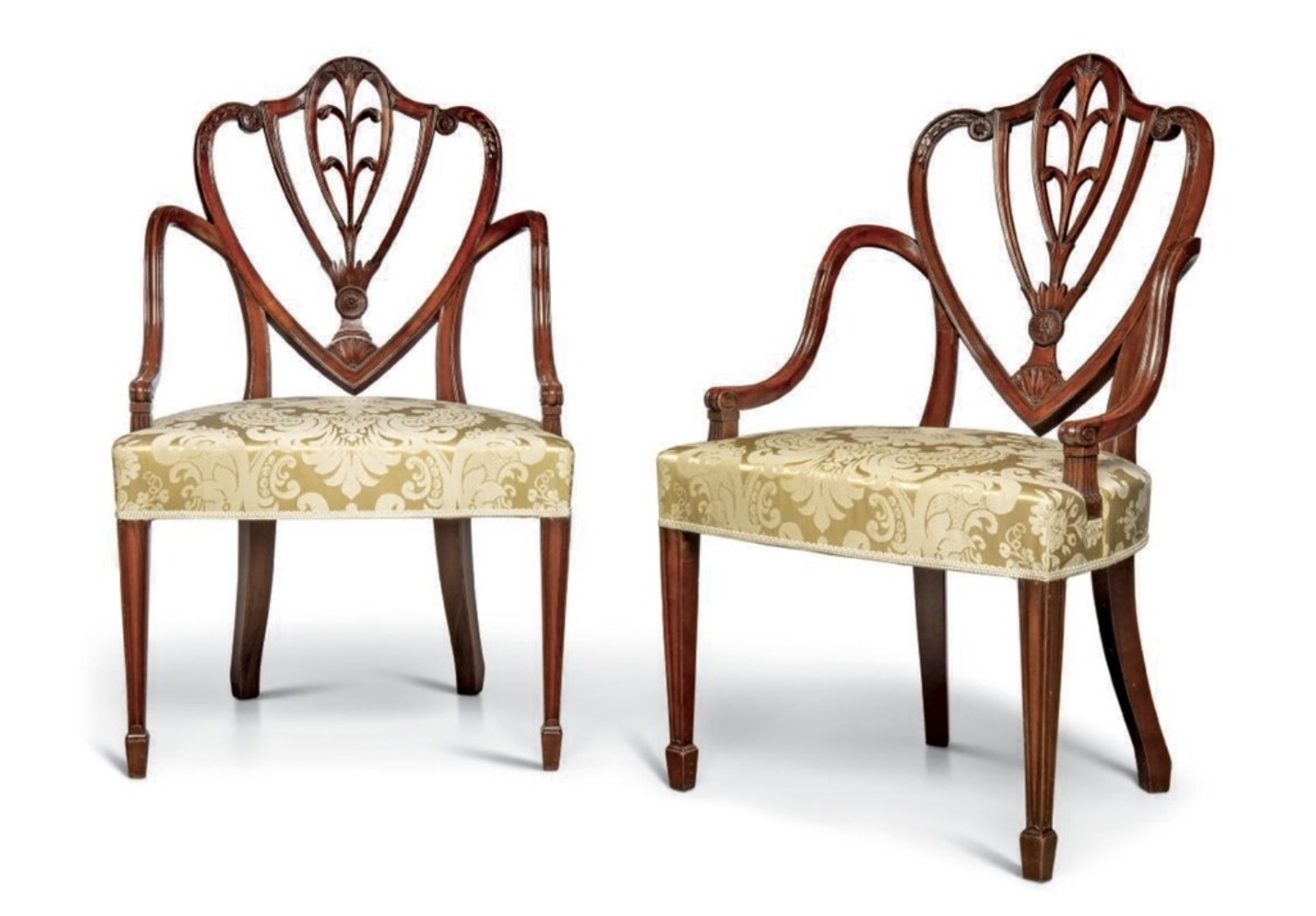 Peter Horwood, Head of English Furniture, Christie's London commented: "Christie's is thrilled to be offering this group of fine English furniture from Charlie Mackinnon to mark ten years since the opening of his gallery Mackinnon Fine Furniture in St. James's. Mackinnon is established as an important destination for collectors, connoisseurs and decorators who recognise Charlie's particular style, his eye for design and quality and who appreciate his focus on provenance. This sale is an opportunity to acquire distinguished and beautiful pieces while also paving the way for the next decade."