Bird photographer Eric Hosking collection in sale
The pictures and camera collection of a renowned British bird photographer will go under the hammer in North Yorkshire this month.
Tennants Auctioneers will present the library, pictures and camera collection of Eric Hosking OBE Hon. FRPS FBIPP (1909-1991), within its forthcoming Books, Maps & Manuscripts sale on November 24.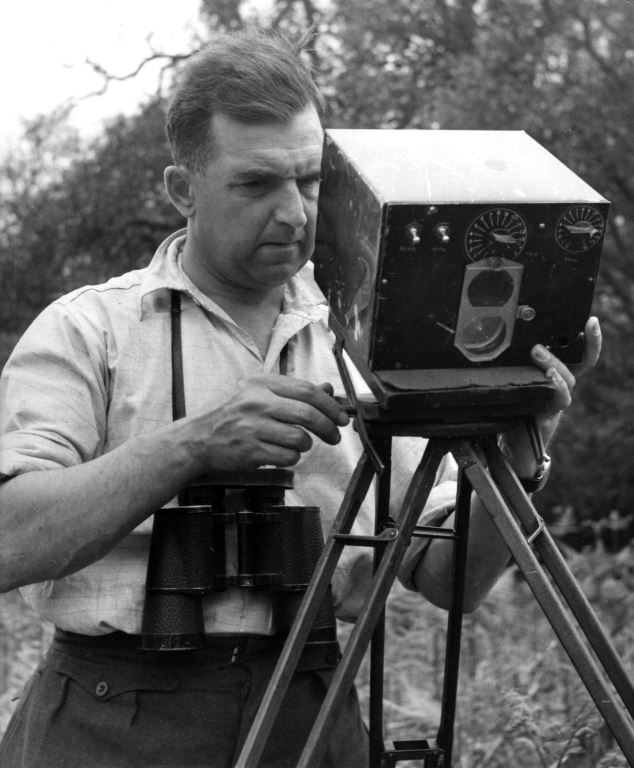 Eric Hosking is a name which will require little introduction for ornithology enthusiasts. The first professional bird photographer, he photographed over 1,800 species, and his pictures have appeared in some 800 books, including the popular New Naturalist series, of which he was photographic editor.
His technological innovations include the use of flash photography for birds, and the invention of an electronic trigger-mechanism for ultra-high-speed photography of birds in flight. He was also the first to photograph owls in the wild, and famously lost an eye to a tawny owl at the age of 28, an event which proved no measurable hindrance to his career. The incident later inspired the ingenious title of his autobiography, An Eye for a Bird (1970), the foreword to which was written by HRH Prince Philip.
Eric Hosking's centrality to the world of ornithological publishing is captured by a variety of outstanding presentation copies of books now up for sale, by figures including Peter Scott, Roger T. Peterson, Denis Healey (a keen amateur photographer) and David Attenborough, many with highly personalised and admiring inscriptions.
Further highlights include excellent copies of Godman's Monograph of the Petrels, (1907-10) estimated at £1,500-£2,500, Legge's History of the Birds of Ceylon (1880), estimated at £1,000-£2,000; and J. G. Millais's Mammals of Great Britain (1904-6), inscribed by Millais for the illustrator G. E. Lodge, and subsequently inscribed by Lodge for Hosking (£300-£500).
To complement his library, Eric Hosking also built a fine collection of pictures by leading 20th century wildlife artists including Archibald Thorburn, Keith Shackleton and C. F. Tunnicliffe.
The sale of his photographic equipment offers an array of high-quality cameras, lenses and other apparatus by manufacturers including Contarex, Hasselblad and Zeiss, and will give skilled users the chance of recreating his photographic feats.