Antiques Trade Talks – Puckhaber Antiques

Sussex and London-based Puckhaber Antiques is run by mother and son partnership Jackie Harris and Martyn Fowler. The pair has been in business for over a decade, and Jackie has worked in the trade for over three decades. We caught up with Jackie to find out more about her business.
Tell us about Puckhaber Antiques? 
I, personally, have been in the antique trade for over thirty years. In that time, the business model has changed, especially when my son Martyn joined the business, he embraced the tech and social media side, which has contributed to the growth of our business. We have two showrooms: one in Fulham, London, and other other in Rye on the east coast of Sussex.
We deal in decorative antiques and we are also known for selling decorative art. Puckhaber has a certain style and we always buy with that in mind, whether it is a mid century abstract or an early piece of Folk Art furniture.
What is the unique appeal of antiques?
For me the appeal of antiques is their uniqueness.  Antiques have character, but saying that, I also appreciate great modern design and I love the eclectic mix of modern and old styled together.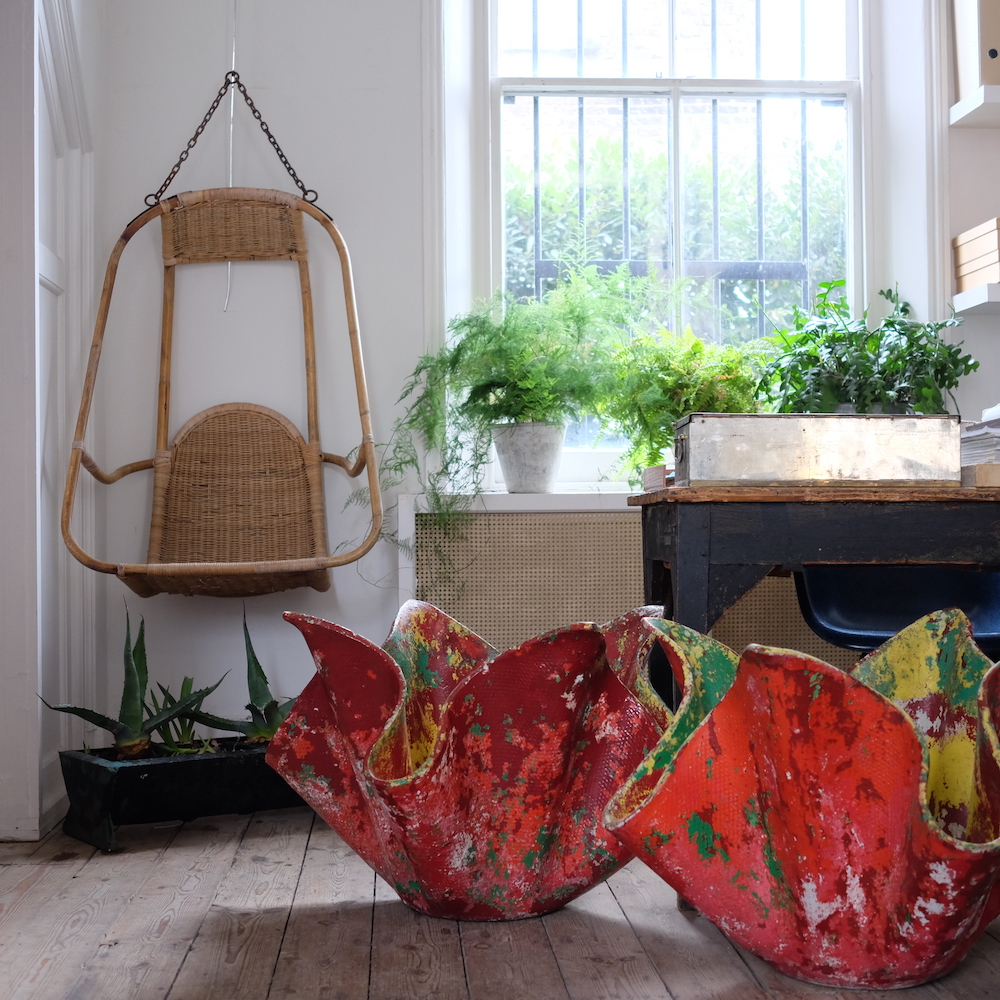 What areas/items are currently selling well?
We are currently selling a lot of art, ranging from contemporary to 18th century. Mirrors are always popular. As for future sellers, I always advise people to buy what they they love because the antiques industry is like everything else, tastes change and things go in and out of fashion.
How is the industry changing and are you optimistic for its future?
The business has changed hugely with our online presence and Instagram. To be successful you need to embrace this. For us it has been a major part of our success. I am an optimist and have always embraced change and feel very confident about the future of the antique trade.
Tell us some trade secrets – what key questions should buyers ask?
Trade secrets.  That's tricky, one doesn't like to give their sources away… The best advice I can give is only buy things that you really love. I have always stuck to that mantra.
What antiques/artworks would you buy if money were no object?
For me, it would always be paintings if money was no object, french impressionist being my absolute favourite.
You're down to your last 50 quid – what antiques/art would you buy?
Last fifty quid, that's a difficult one, maybe something quirky in the kitchenalia line, that was my first passion in this business, I love a great bread board, and still do.
Where are your favourite antique hunting destinations and why?
France is our No 1 shopping destination for antiques. Great eclectic mix, including Swedish, Italian and Spanish. Kempton Racecourse is also a great market, very diverse.
What are some of the biggest mistakes that buyers make?
The biggest mistake buyers can make is buying in the dark, especially at early markets, not to be recommended if you are buying art. All dealers have done it and often regretted their purchase in the cold light of day.
What do you consider the high point of your career in antiques?
It's got to be the amazing friends I have made in the business, it's a great community, very loyal and trustworthy. Of course the buzz of finding that something special. Where our business stands at the moment is something I'm proud of. Martyn has added so much to the growth of the business and I feel we make a great mother and son team.
Are antiques attracting younger buyers and, if not, how can the industry reach out to them?
We actually sell a lot to younger buyers, especially paintings and mirrors, the interior led side of the business.
What advice would you give to people new to antiques who want to learn more? 
The advice I would give to anyone starting out in this business, is to do your research, visit galleries and museums. Also to be successful you need the eye. Some people have a natural great great eye for buying antiques. I have always loved antiques, they have been a fascination for me all of my life starting from a very young age, you could say it's in the blood!