The expert dealers of The Cotswold Art & Antiques Dealers' Association have unveiled a wide variant of unique gifts, fine furniture and festive trimmings for the Christmas season. 
If you live in or are visiting the Cotswolds area this Christmas, or shopping online, we've pulled together a few of their suggestions that would make perfect gifts for antique and art lovers.
Antique glass and interior accessories can be found at Antique Collecting regular contributor W.R. Harvey & Co. (Antiques) Ltd, including a set of four early 19th century sherry glasses, circa 1820, £320 the set.
If grandchildren are visiting over the holidays, a 1920's Sportiboy rocking horse by Lines Brothers, £2,250 or a rare Victorian toy stable, circa 1902, £1,150, both from Moxhams Antiques
A Victorian wood and marble solitaire set is £95 from Prichard Antiques.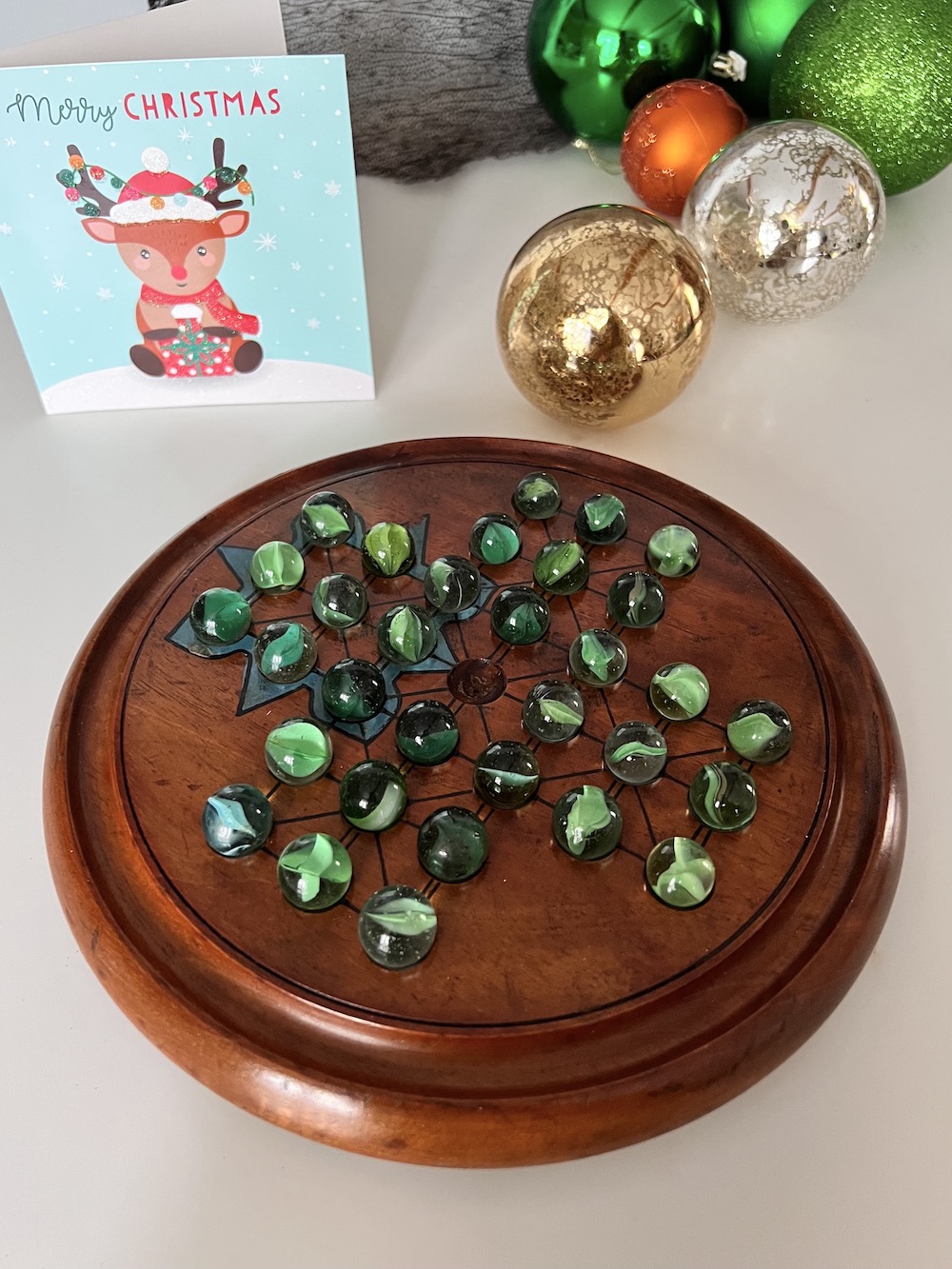 David Pickup of David Pickup Antiques says he can't resist beautiful items bearing a motto. One he particularly favours is an Arts & Crafts silvered copper rosewater dish, centring on an enamelled boss depicting a rampant lion, £1,600; the motto being 'The Fruits of Labour are the Sweetest.' 
For those hoping for a white Christmas, Haynes Fine Art and Trinity House Paintings have some magnificent winter paintings, so you can enjoy snowy scenes all year round.
If you table isn't enough for the impending jamboree, Freshfords Fine Antiques has an Irish large mahogany Georgian period dining table, circa 1800-1810, with a middle leaf that makes it a comfortable 12-seater at over 3½ metres in length, £19,500.
Antique glass specialist Delomosne & Son Ltd opens its Christmas list from 2pm on Monday 22nd November online at www.delomosne.co.uk. Antique glass for sale includes single rummers and tumblers, sets of glasses, 
Zuleika Gallery's Winter Show opened earlier this month and continues until Saturday 8 January 2022. The selling exhibition features prints, paintings and ceramics by both established and emerging artists, delivering affordable art by leading artists, catering for both the entry level collector and the connoisseur. Featuring both figurative and abstract work, highlights include work by Lucian Freud, Howard Hodgkin, John Hoyland, Albert Irvin, Sean Scully and Emma Stibbon and a new multiple by British artist Patrick Hughes (b. 1939). Contemporary painters in the exhibition include David Williams-Bulkeley, Daniel Crawshaw, Jemma Powell and Rosannagh Scarlet Esson.