Benedict Rubbra exhibition at Messums

David Messum Fine Art is staging the first London exhibition of new paintings by the artist Benedict Rubbra.
Widely admired for his versatility as a painter and draftsman, Benedict Rubbra has produced a unique group of work centred on the process of capturing three-dimensional structures: their rhythms, cadence, patterns and movements.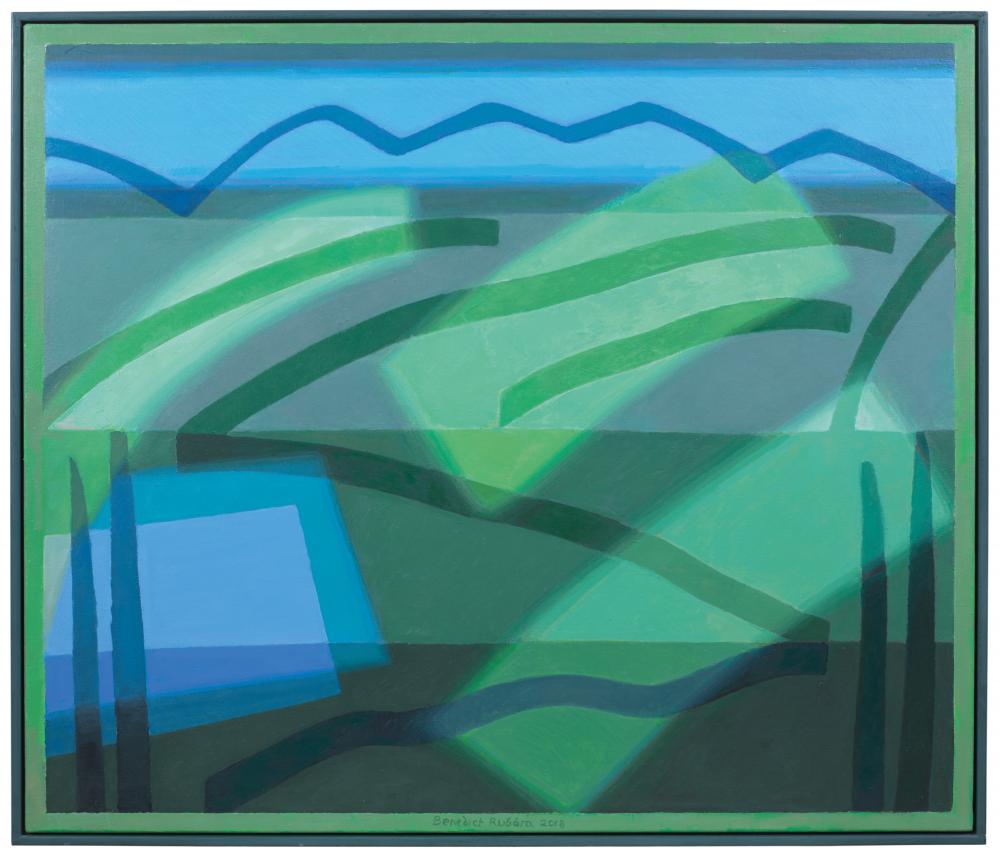 Over the last forty years, Rubbra has developed this process of recording models which he constructs from common place objects such as discarded and organic materials, as well as found items from his studio, or objects fashioned from clay. These models are a product of his practice as a portrait painter and are assembled by him based on ideas drawn from a variety of sources: memory and the passing of time; the limits of space; the sense of harmony that exists in music; a beautiful landscape or a piece of Italian Renaissance architecture. The balance between these elements becomes the point of departure for the extraordinary paintings which form the body of this show.
His subjects oscillate between the great and the small. Whether vast landscapes or garden views, or extensive interiors or intimate enclosures, his paintings exhibit a three-dimensionality that is evocative of the traditions of trompe l'oeil in combination with the influence of early twentieth century surrealism. This practice seeks to capture the essence of these meticulously formed constructions, allowing him to paint and draw with a sense of material physicality which extends beyond the limitations of the picture surface.
Writing of this body of work in the accompanying Exhibition Catalogue, the art historian and author, David Boyd Haycock, observes: 'There is music and time to be experienced in them – not just tempo, rhythm, cadence, pattern, harmony and movement, but also the careful craft of composition, the dots and undulating lines like musical notation that frequent so many of his pictures. His life's work has aimed to take his pictures beyond the boundaries of stillness, to give them time and motion – a depth and drive that is inspired by auditory as well as visual stimuli.'
'Rubbra is a thoughtful man, creating thoughtful, timeless paintings – carefully constructed, beautifully coloured reflections of places, feelings, changing seasons, the pulse of nature, or a sheer emotion.'
Founder and Chairman of the gallery, David Messum, said: "We are proud to represent an artist of such versatility as Benedict Rubbra, whose life and career runs deep with the influence of art as well as music. He is an artist who orchestrates his work as one might a musical score. In a virtuoso performance he constructs his arrangement, finally turning up the lights before beginning the picture. The magic of the script is then transformed through paint on to canvas making visionary landscapes that are a celebration of life and nature which sing out to you."