Highlights of oak interior sale
Suffolk auction house Bishop & Miller is to host a two-day The Oak Interior sale on May 25 and 26, as it continues to increase the number of specialist fine and period oak auctions it holds each year. We asked auctioneer Oliver Miller to choose some of his sale highlights.
The auction will feature a number of standout pieces from over 50 years, including a rare Charles II pewter, wriggle-work, flat-lid tankard, circa 1680. The tankard, which carries an estimate of £4,000-£6,000, is of quart Old English Ale Standard capacity, is decorated with bold stylised tulips and has the owner's initials 'CB' stamped behind lid denticulations. Oliver commented, "This is a rare and large example. It's a great piece with great provenance, and who doesn't love a tankard?"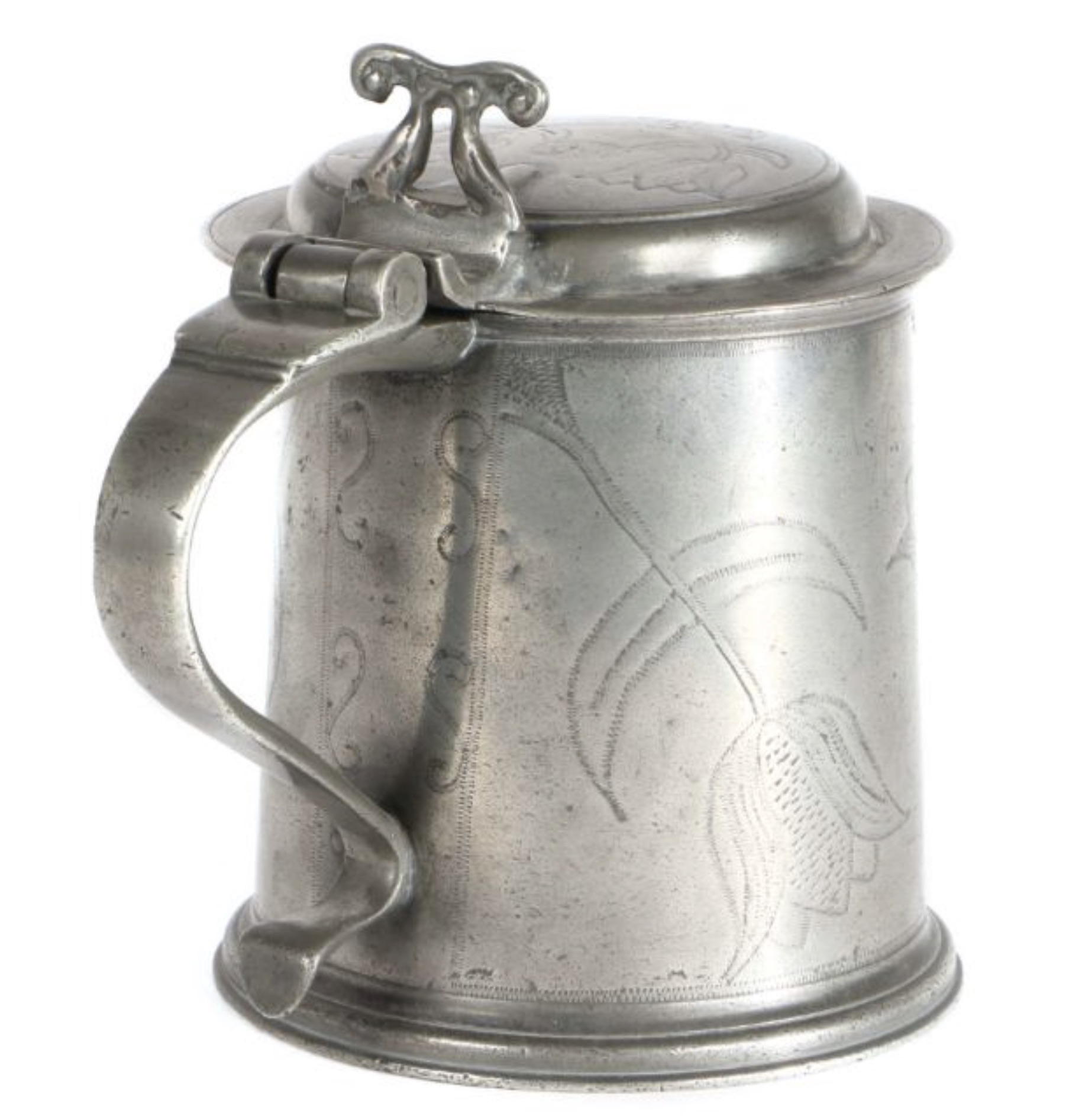 Elsewhere, an Elizabethan bronze-alloy mortar could also generate interest, carrying an estimate of £2,000-£3,000. By Anthony Wakefield (fl.1594-d.1605) Chichester, Sussex, it has two angular lugs, the body dated '1594', and with the initials 'TT' and 'AW'
From the 17th century is an oak three-tier mural livery cupboard. English, circa 1650, the piece features a carved pediment above an open shelf and two spindle-filled compartments flanked by applied split balusters and turned finials. It carries an estimate of £1,500-£2,500. Oliver said: "This one comes top of the mural cupboards out there; such a good example and so unusual, it's really the best one I've seen."
Elsewhere in the upcoming sale is a fine Charles II oak six- leg refectory table from Derbyshire, circa 1660. The table has a fully cleated top of two broad boards, and a front frieze carved with meandering vine and flowers. The central front leg is headed by the carved ownership initials 'K' over 'TA', with the end front legs topped by a large chequer-inlaid lozenge, fine scroll-carved spandrels, on ball -over-fillet turned legs joined by moulded stretchers. The tale measures an impressive 318cm in length and is 77cm wide by 88cm high. It carries an estimate of £8,000-£12,000. Oliver commented: "This is a great table and so hard to find this size refectory on the market. One to watch!"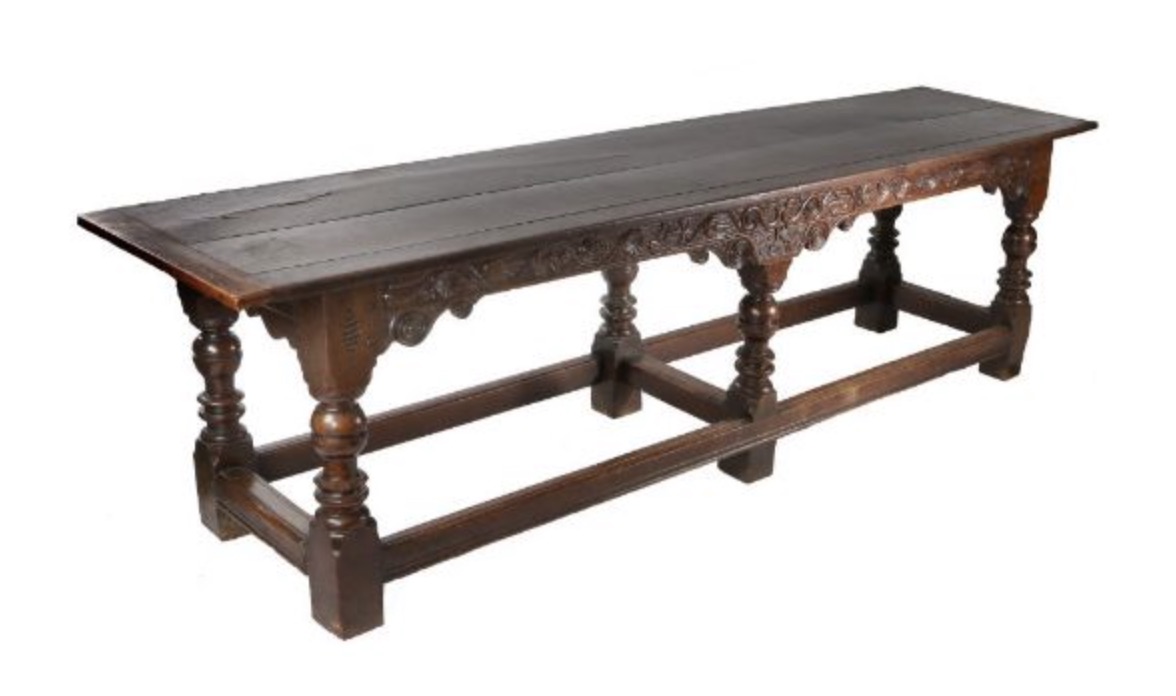 An historical tapestry woven in wool comes from the Weill Goudchaux family, circa 1860, and depicts The Battle from The Story of Titus and Vespasian, with the protagonist on horseback attacking another general, the background with foot soldiers and a city under siege, within a border of fruit-garlands, cherubs and ghoulish cats. The tapestry is reduced in size to 220cm x 230cm and carries an estimate of £5,000-£7,000.
From the late 17-century, the sale features an olivewood, oyster-veneered English cabinet-on-stand, circa 1675-90. The cabinet features a block concave cornice above a pair of doors, each elaborately oyster-veneered with large roundels and stringing, enclosing an arrangement of eleven drawers  around a small central door. The door   opens to reveal three additional drawers, all fitted with brass drop-handles. The stand has a single drawer, on six ball centred spiral turned legs united by concave and straight platform stretchers on feet. The item carries an estimate of £20,000-£30,000. Oliver commented: "What more can I say than if you want an Oyster veneered chest on stand then you want this one! Very impressive example!"