HALI Fair Online returns this May
 Sponsored Post
Following the success of the inaugural virtual HALI Fair in June 2021, HALI Fair Online returns from 20 to 30 May 2022. It is open to view without registration and all events are available on-demand for the duration of the Fair.
A select group of the world's most respected specialist dealers will offer a wide selection of vetted objects from diverse cultures and countries—complete with informative descriptions and details on age and origin—and dealers can be contacted directly for the duration of the Fair by visitors keen to find out more.
Follow @halimagazine on Facebook and Instagram for up-to-date information.
The Fair
Connect with more than twenty of the world's most prestigious specialist dealers to discover and acquire a wide range of rugs and textiles from around the world dating from antiquity to the 20th century.
Exhibitors will be available online during the event to discuss the works on show with visitors to their virtual stands. HALI Fair Online launched in 2021, while travel remained a challenging prospect for many, to not only serve antique rug and textile devotees, but also a global audience with an appreciation of unique antiques, exquisite decorative art and important handcrafted objects.
The first edition was extended from five days to ten owing to its popularity, and welcomed visitors from 165 different countries. It enabled collectors, curators, aficionados and those with a burgeoning interest in the world of antique rugs and textiles to connect with leading international dealers, and to find some of the best pieces available on the market, alongside affordable decorative items.
The 2022 edition delivers this winning formula once more and, by removing the need for registration, provides an even greater opportunity for more people worldwide to visit.
Costume and textiles from Africa, South America, Indonesia, Europe and Asia will be offered by Cora Ginsburg, Thomas Murray, Jonathan Hope, Rudolf Smend, John Ruddy and Markus Voigt; Moroccan rugs will be available from Gebhart Blazek and Nomadno; knotted carpets, kilims and other related artefacts from Persia, Anatolia, the Caucasus and beyond come courtesy of Alberto Levi, Alberto Boralevi, Brian MacDonald, David Sorgato, Gallery Aydin, Hadi Maktabi, Hazara Gallery, James Cohen, Max Lerch, Mohammad Tehrani, Farzin Mollaian, Sadegh Memarian, Perryman Carpets, Iwan Maktabi, Amir Oskouei and Serkan Sari.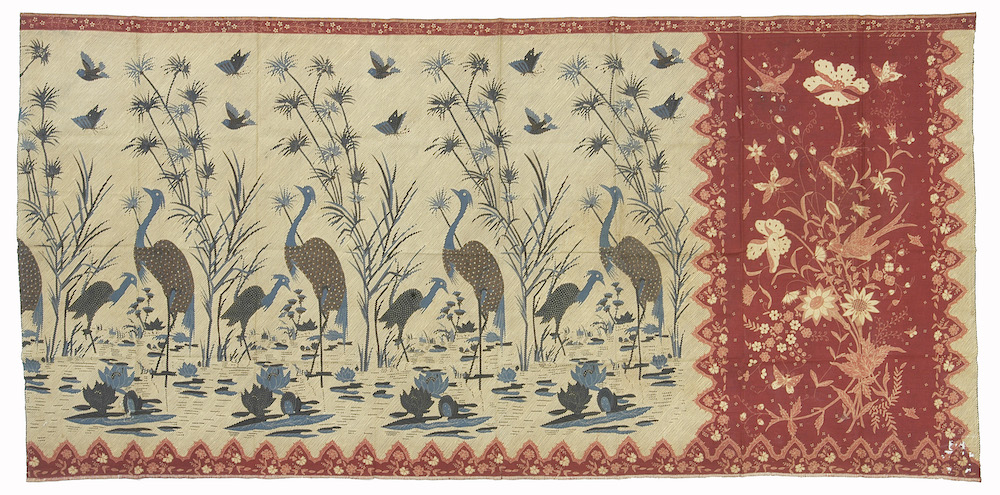 Events
Lectures, conversations and exclusive presentations of rugs and textiles will be available on-demand for the duration of HALI Fair Online 2022.
• Having long been threatened with closure, the Musée des Tissus et des Arts Décoratifs in Lyon—the former hub of the French silk-weaving industry—shut temporarily in April 2022 for work that will transform it into a great 21st-century museum. The new director, Esclarmonde Monteil, previously at the Musée de la Toile de Jouy, presents carpet highlights from the collection.
• Home to over 200 tapestries and 150 carpets, including the rare Safavid 'Wagner Garden Carpet', The Burrell Collection in Glasgow reopened in March 2022 after major refurbishment. The curators showcase highlights from the collection.
• The Editor in Chief of Cabana magazine, Martina Mondadori, in conversation Umberto Pasti—a horticulturalist and writer who lives between Milan and rural Morocco—about his lifetime spent collecting, curating and developing a great love of textiles.
• Preview of a television documentary recording extant Turkish weaving traditions. Instigated and funded by Istanbul Carpet Exporters' Association (IHIB), produced by Coşkun Aral, a war correspondent, photojournalist, television journalist and documentary film producer.
• A feature-length film of the Orient Stars Collection: Anatolian Tribal Rugs 1050–1750, as seen in a virtual exhibition in 2021, with commentary from Michael Franses, Alberto Boralevi and Anna Beselin.
Exhibitions
An exclusive exhibition of southwest Persian highlights from two eminent Iranian collections: that of the artist and collector Parviz Tanavoli, and of the Iranian- Swiss rug brand Zollanvari on the occasion of its 75th anniversary. From the Tanavoli Collection, flatweaves and trappings will be showcased ahead of the opening of a museum in Shiraz dedicated to this collection; from the Zollanvari Collection are shown pile rugs including wonderfully graphic original gabbehs.
At HALI Fair Online, all visitors can access:
• The virtual stands of 24 international specialist exhibitors
• High-quality images representing more than 800 vetted objects accompanied by detailed descriptions including Berber rugs from Morocco, West African prestige cloths and Tunisian indigo shawls, alongside fine Persian and other carpets, tribal rugs, kilims and unique handmade artefacts from all corners of the globe
• Quick, easy and convenient means of talking to exhibitors about specific items
• A filter and keyword search function to find pieces at the Fair by type
• On-demand Events including exclusive interviews, films and presentations by curators
• A virtual exhibition in the HALI Gallery
• The HALI Bookshop
• More than twenty articles related to rugs and textiles from the HALI Archive
• The latest digital edition of HALI magazine
There will be a 20% discount available on magazine subscriptions and books on sale in the HALI Bookshop for the duration of HALI Fair Online.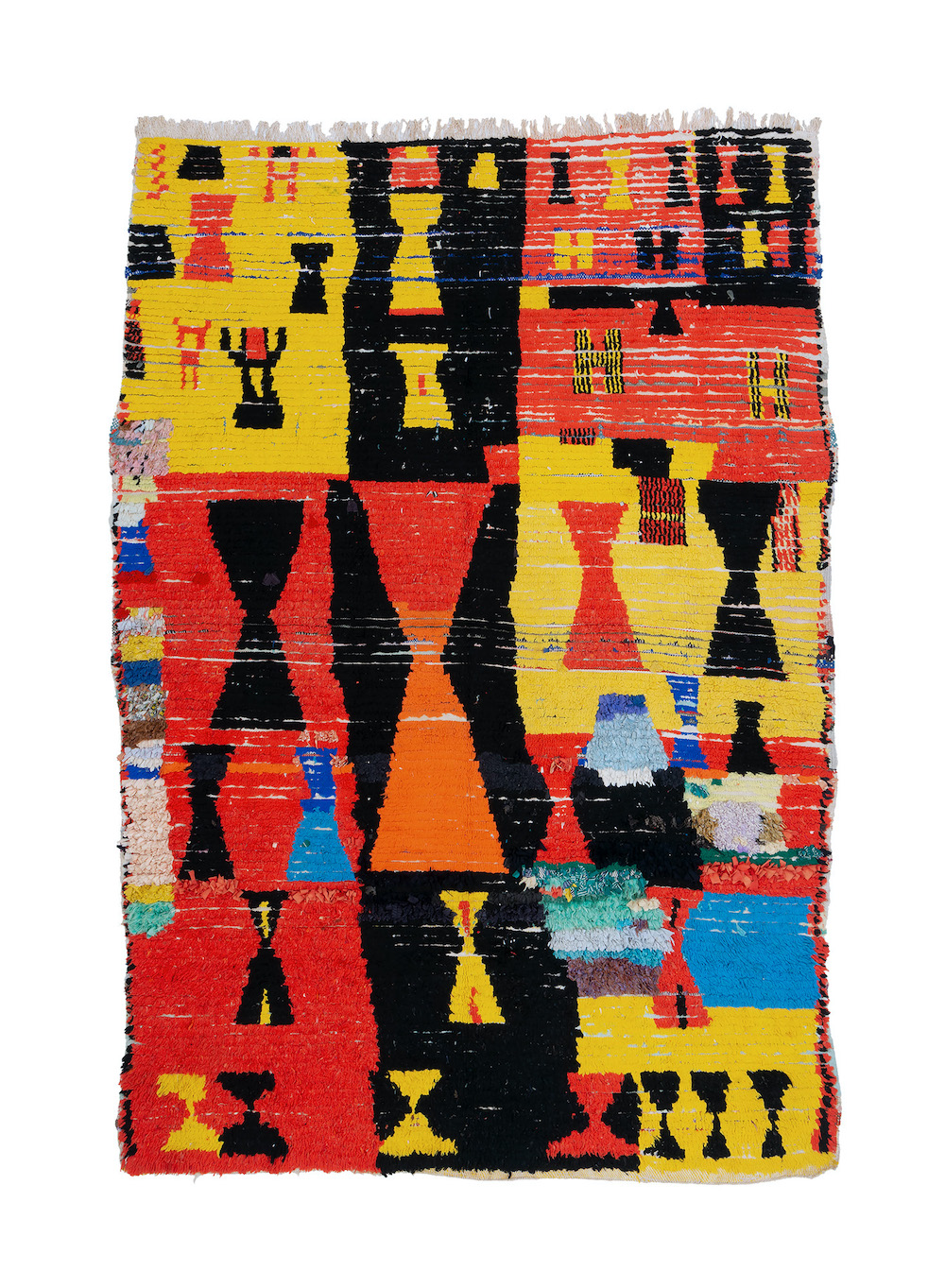 About HALI Magazine
An international quarterly publication focused on collectable rugs, carpets and textiles, HALI magazine is recognised as the primary, authoritative reference guide, and widely acknowledged as a world-leading quality art publication. Its younger sister COVER magazine explores the growing world of contemporary rugs and textile art for luxury interiors. Both magazines are produced by London-based Hali Publications Ltd., which also prints books and operates cultural tours that provide exclusive access to the best carpet and textile treasures in museums and private collections around the world.
Rugs and textiles have historically been produced by most cultures worldwide and traded across continents for centuries. Encoded within their techniques, materials and motifs are stories of identity, markers of the users' place in society, references to changing political and societal conditions, global trade, foreign influence and personal taste. From the breadth of international markets to the precision of a single stitch, rugs and textiles are worthy of attention on many levels from the macro to the micro and are key to unravelling complex cultural narratives.
HALI magazine has reported on this rich area of artistic expression since 1978. Appealing to academics, interior designers, artists and collectors, it has a loyal subscriber following and, via social media, has recently introduced a new generation to the magic of antique rugs and textiles. A broad spectrum of styles and techniques is covered, catering to many individual tastes, from floral suzani embroideries and graphic ikat velvets of Uzbekistan; Indian decorative chintz and figurative chamba rumals; camel trappings used at the wedding celebrations of nomads; storage bags and door surrounds for temporary desert dwellings; magnificent palace carpets for regal floors from China to Persia; and cushions, bedspreads and samplers embroidered, woven and treasured from Sweden to Morocco