Victorian music box could hit right notes
A Victorian Swiss music box is estimated to sell for £2,000-3,000 at Dorset's Charterhouse Auctioneers' two-day collectors' auction on June 9 and 10.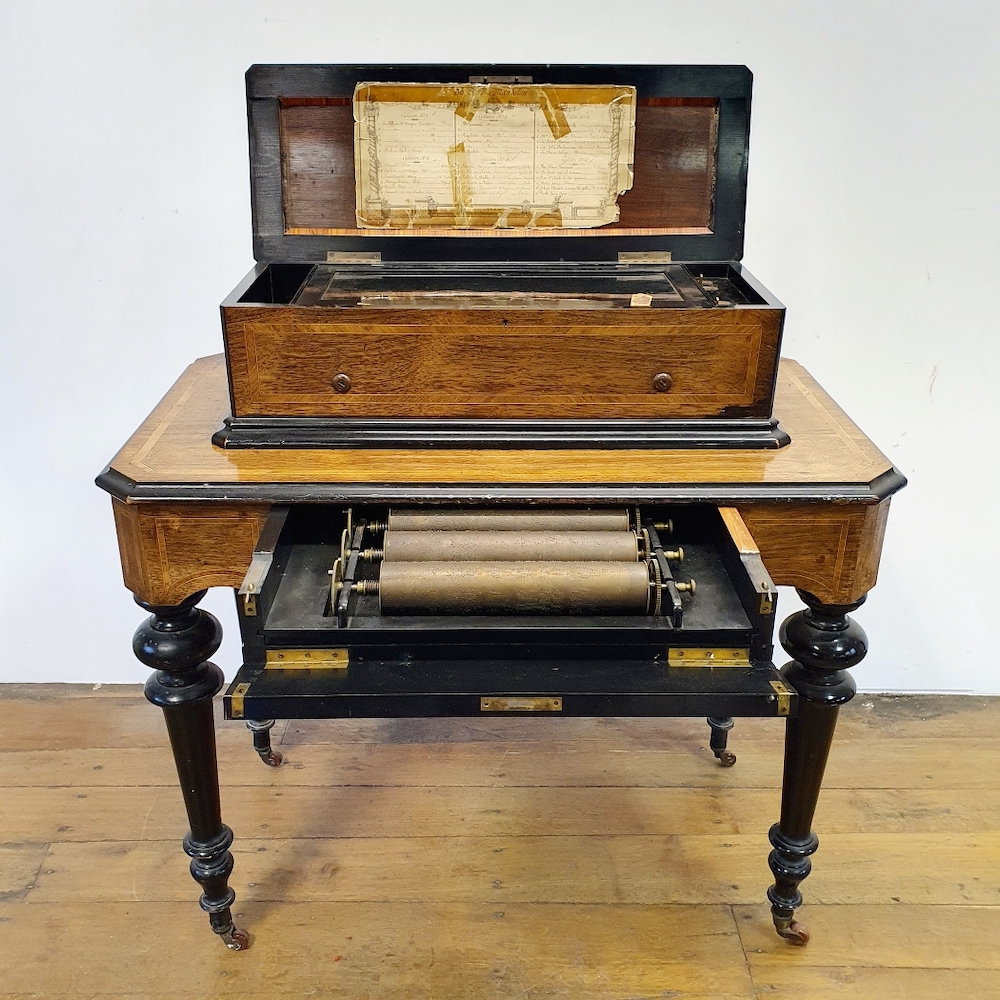 The Swiss music box is fitted in an inlaid walnut table cabinet. It plays 36 airs or tunes on 6 interchangeable cylinders, with the last song on the 6th cylinder rather appropriately being Auld Lang Syne.
The music box had been inherited by the owners some time ago. However, with an imminent house move they decided to let a new owner enjoy the tunes and contacted Charterhouse in Sherborne for help and advice.
"Music boxes really were a luxury only the wealthy owned in the 19th century." Commented Richard Bromell. "Whereas today, we have music streaming with companies such as Spotify, and can play music anywhere with smart phones."