The British Antique Dealers' Association (BADA) is returning to Duke of York Square in March for BADA 2018, showcasing 5,000 objects from 100 of the UK's foremost dealers in art, design and antiques.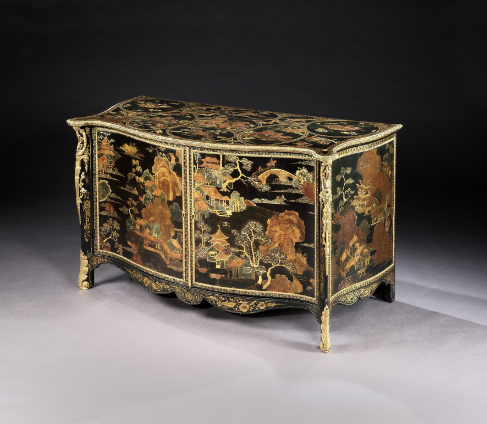 BADA said that the event will offer collectors, curators and art lovers the chance to view and purchase exceptional items of incomparable craftsmanship and provenance.
Antiques in contemporary interiors
In a departure from its traditional loan exhibition, BADA will mark its 100th anniversary with a unique showcase which draws inspiration from the rich depth and remarkable calibre of our members' objects. BADA has partnered with two leading designers, Joanna Wood and Paolo Moschino, to create a series of contemporary living spaces incorporating key items from BADA members' collections, which aims to establish the role of fine art and antiques in a contemporary context.
First-time exhibitors
In addition to celebrating its proud heritage, BADA 2018 will also observe the Association's commitment to encouraging emerging talent and growth within the industry. To which end BADA is delighted to welcome a number of new members, exhibiting at the event for the first time, including The Peartree Collection, specialists in silver and jewellery from the Arts and Crafts movement, Karen Taylor Fine Art, who specialises in British drawings, watercolours and paintings, fine Art Deco jewellery specialists Licht & Morrison Ltd, and Tom Rooth Fine Art, who specialise in British and European Art from the 18th century to the present day.
Art from all eras
Traditional, modern and contemporary art will once again be strongly represented at BADA 2018 with exhibitors including Alan Wheatley Art,Trinity House Paintings, Walker Galleries, John Adams Fine Art, Long and Ryle and Rountree Tryon Galleries, catering for every taste from Old Masters and early English oils to 20th century artists including Hoyland, Piper and Venard.
Fine antique furniture
BADA 2018 will also offer plenty of options for lovers of fine furniture with Godson & Coles, Anthony James & Son, Frank Partridge,Thomas Coulborn & Sons and Lennox Cato exhibiting displays of the very finest British and Continental furniture from the 18th and 19th century. Early oak and country house furniture will be on offer from specialists including Beedham Antiques, Early Oak at Wysdom Halland Wakelin & Linfield.
Sparkling array
Jewellery always proves popular with BADA visitors and many of the UK's finest antique Jewellery dealers will be exhibiting at BADA 2018. Sandra Cronan Ltd, Anthea A G Antiques, Nigel Norman Fine Jewels, Howards of Stratford Ltd, Spicer Warin Ltd, Wimpole Antiques and Grey Harris & Co. will offer a sparkling array of fine and rare antique pieces from the 17th to the 20th century, including signed items from many of the important jewellery houses.
Modern design
As well as celebrating the very best in fine art, fine furniture and antiques, BADA 2018 will also host a broad range of exhibitors specialising in modern and contemporary design, interiors and fashion. These include Holly Johnson Antiques, who specialise in French Art Deco and Italian mid-Century designers such as Leleu, Ruhlmann, Ponti and Fornasetti, and Gray M.C.A, the industry leading specialists in Fashion Illustration from the post war to the present day.
20th-century works
Additional exhibitors with a focus on modern and 20th century works include Jeroen Markies who specialises in Art Deco furniture, sculpture and glass, by notable makers including Epstein, Heal's of London and Lalique, Jonathan Cooper who deals in 20th century and contemporary art with a focus on representational, botanical and wildlife art, and Nigel Milne (Antique Jewellery) who specialises in signed jewels from the great French, Italian and American houses of the 1930's-1970's.
Specialist selection
Other specialisms well represented at BADA 2018 include porcelain and ceramics, textiles and carpets, silver and metalware, clocks, watches and scientific instruments, glass, lighting, arms and armour, sculpture, Asian and oriental art, and antique boxes. Every object on display at BADA 2018 is individually vetted for quality and authenticity by BADA's Vetting Committee of industry leading experts, meaning visitors can buy with complete assurance.