Antiques Trade Talks – Alan Jacobs of JLA Ltd
Alan Jacobs runs JLA Ltd at
Grays Antiques
in London, one of the largest dealers in art deco and ladies watches. He also sells a vase selection of watches from other eras, together with contemporary pieces by such names as Patek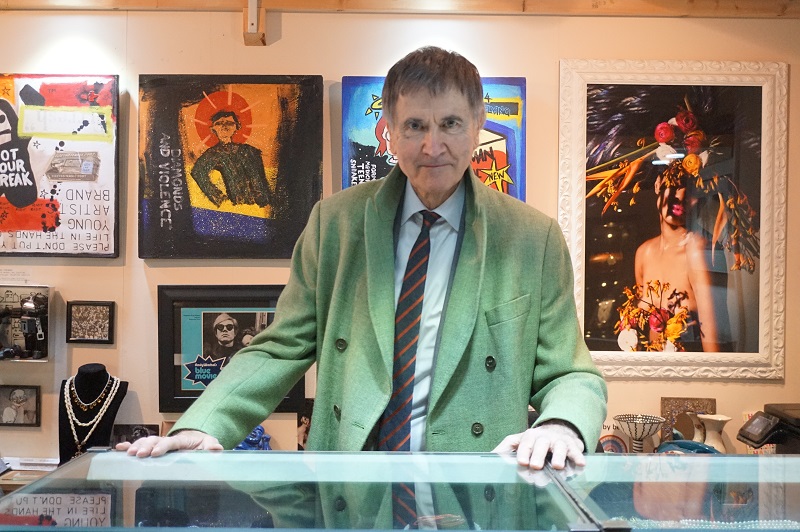 Phillipe, Constantin and Piaget. Alongside watches, JLA deals in south sea pearls, with a selection of necklaces, earrings and ring sets with diamonds and other precious stones. We talk to Alan about his life in the antiques trade and his thoughts for the future.
Why should people be interested in antiques?
Mainly for the pleasure they give you and their individuality.
What areas/items are currently selling well?
Rare gemstones.
What do you think are the current 'good investment' items?
As ever, anything that is fine, unique and desirable.
Which are the ones to watch?
If you see a bandwagon, it's probably too late to climb aboard.
What antiques do you have at home/collect and why?
Contemporary and antique art, including horseracing and hunting pictures: my early days were spent in horseracing. Also early drawings and paintings of angels; you can't have too many angels in your life.
What do you think will be the antiques of the future?
Early tech items.
How is the industry changing and what will it look like in the future?
The internet is sweeping across every industry and robots are on the march, so we had better programme them to appreciate antiques.
Tell us some trade secrets – what questions should buyers be asking?
Can you do it for less?
What antiques/artworks would you buy if money were no object?
Pieces I like very much regardless of their perceived value.
You're down to your last 50 quid – what antiques/art would you buy?
I am: so anything I like up to 50 quid.
Where are your favourite antique hunting destinations and why?
Anywhere and everywhere. It's like love: when you go looking you don't often find it, but it usually finds you.
What are some of the biggest mistakes that buyers make?
Not studying the condition and authenticity of items and maybe paying too much.
Are antiques attracting younger buyers and, if not, how can the industry reach out to them?
I think the word antique is generally unappealing to a younger generation. In the strictest sense it means at least a hundred years old and more of the things we deal in are not. It tends to conjure up visions of brown furniture and your great-grandad's pocket-watch and may be things that are slightly rickety. Vintage is a better word and also suggests quality: it hasn't harmed the wine and spirits industry or the watch business. Archive may also be a useful word. I think the word antique is a bit of a turn-off and needs using less.