New world record for British master at Bonhams
A rediscovered master work by a 19th-century British painter has set a new world record price for the artist in Bonhams' Travel and Exploration Sale in London.
Vera Cruz, and Castle of San Juan D'Ulloa, by topographical painter Daniel Egerton, sold for £344,750. It had been estimated at £200,000-300,000.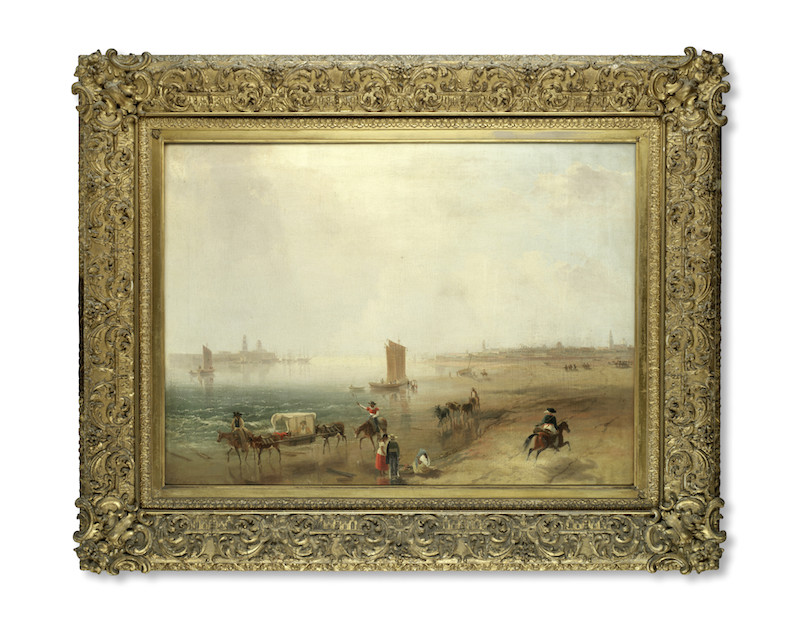 The painting had been in private hands since it was first exhibited at the Society of British Artists in the late 1830s, and had been owned by the same family for at least the last 120 years.
Bonhams Senior Specialist, Rhyanon Demery, said: "This was a beautiful painting by an artist whose work rarely appears at auction. Completely fresh to the market it had wide appeal and I am not surprised that it was so keenly fought over".
About the artist
Daniel Egerton (1797-1842) led a short but turbulent life, and his time in Mexico played a pivotal role in his artistic career.
Born in London in 1797, Egerton made his first trip to Mexico in 1831. He spent five years travelling the country sketching the scenery.
On his return to England in 1836, he created 13 large scale oils and watercolours, and in due course published 12 of them as a set of lithographs.
These proved very popular, and in 1840 he returned to Mexico, having abandoned his wife and family in favour of the teenage daughter of a fellow artist. The pair settled in Mexico City where Egerton and his 18-year-old pregnant mistress were mysteriously murdered in 1842, possibly in an argument over a property deal.