Will military watches march pass £10K
Collection of Military watches
A collection of military watches could sell for over £10,000 when they go under the hammer in a Dorset saleroom's two-day sale, according to Charterhouse Auctioneers.
"The military issue watches have been amassed by a Somerset collector over many years," commented auctioneer Richard Bromell. "It is a fabulous collection which will appeal to watch collectors as you rarely come across one military issue wristwatch let alone the 20 we will be selling."
Rolex Military Watch
The collection spans some 50 years of military watch production. The earliest watch is a rare Rolex with a crow's foot or broad arrow mark to the back of the case which is the standard British military ownership mark.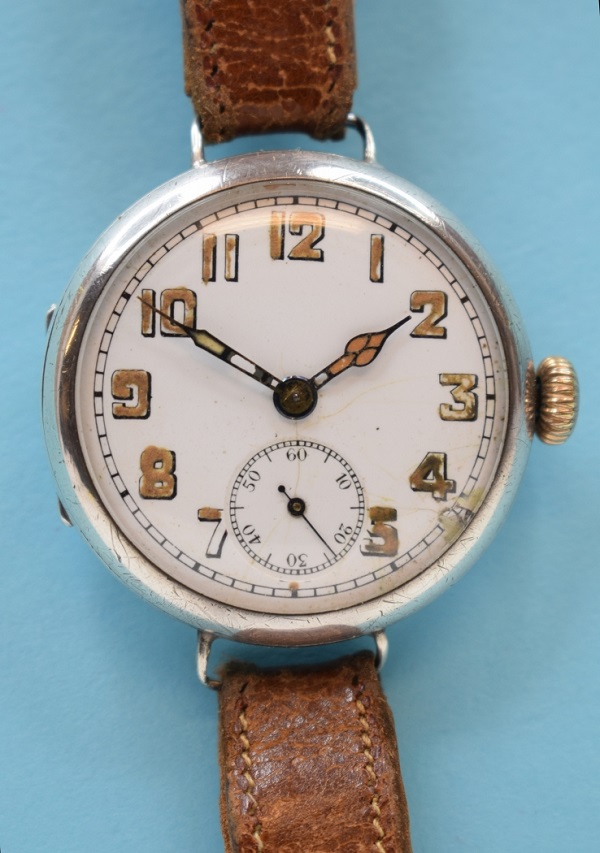 The sale's Rolex, in a silver case and estimated at £800-1,200, would have originally been issued to an officer. Dating to just before the outbreak of the First World War it could have been used to co-ordinate sending 'men over the top' during an attack.
Selection of Military Watches
Other watch brands in the collection include Omega, Longines, International Watch Company (IWC), Hamilton and Record, all of which have black non-reflective dials so the wearer's position was not accidentally given away to the enemy. These watches carry various estimates from £300 up to £1,000.
The sale takes place on May 24 and 25.