Collecting luxury handbags – everything you need to know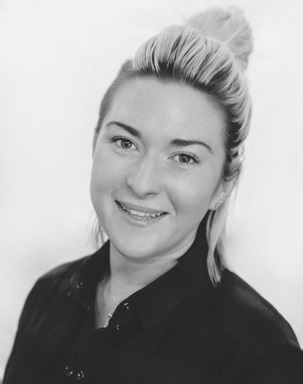 Handbag expert Charlotte Rogers, the latest specialist to join the auction house
The Pedestal
, has been collecting luxury handbags since school. We caught up with her to admire her collection and get some quick insider buyer's tips.
What tips do you have for someone starting out collecting luxury handbags?
Brand, colour and condition are the key to starting any enviable collection. Start with a true classic and spend as much as you can afford buying the piece that offers you the best condition from the most sought-after brands. If you start with black and build your collection around that you start with a solid and always re-sellable base. Value is based heavily on brand and condition. For me these two are key. The main and most important piece of advice I can give is only ever buy from trusted sources, ask questions and never be intimidated or pushed, your purchases are important and any good dealer will always help you to make the right decisions. From here you can start to move on to limited editions and colours.
Collecting luxury handbags can be expensive, so how do you spot a fake?
It's a complicated process that requires hours of viewing, handling and brand expertise. I was taught by major collectors all over the world and I am very strict during the buying process. Fakes are rife and it takes years to become expert in spotting the subtle differences between the real and the counterfeit. I use multiple specific markers to ensure the authenticity of each and every piece.
How do you spot a contemporary bag set to become a classic?
Contemporary bags that follow the same rules and patterns of the classics are the ones to watch. Bags from the best brands, with quality craftmanship, made from the best materials and with a big consumer following will hold their place in the market.
Who are the great all-time handbag designers?
For me there are three main all-time greats:
Hermès
, Chanel and Louis Vuitton. Other great brands that have had a renaissance of late are Prada, Goyard, Gucci and Christian Dior. Talking of Louis Vuitton, the history of the Louis Vuitton Grand Noe is interesting. It dates back to 1932 when a local Champagne producer asked Gaston-Louis Vuitton (the grandson of founder Louis) to create a bag that could transport five bottles of Champagne. And so the Grand Noe was born. The bag is still made in the same size, fitting four bottles upright and one inverted in the middle.
What is the holy grail in collecting luxury handbags?
The Hermès Birkin is well documented as the holy grail bag. Super exclusive and available in spectacular colours and leathers, it is by far the most sought after handbag on the market. A secondhand 2008 Himalaya Birkin, with an 18-carat white gold and diamond hardware, sold for £162,500 in June, setting a European record. The world record for a bag at auction – also a Hermès Birkin – is £253,700 set in 2017.