Russian porcelain figures sell for thousands
A set of fourteen Russian porcelain figures depicting 'The People of Russia' sold in Tennants Auctioneers' Country House Sale this month in North Yorkshire for a hammer of £190,000, despite issues with condition.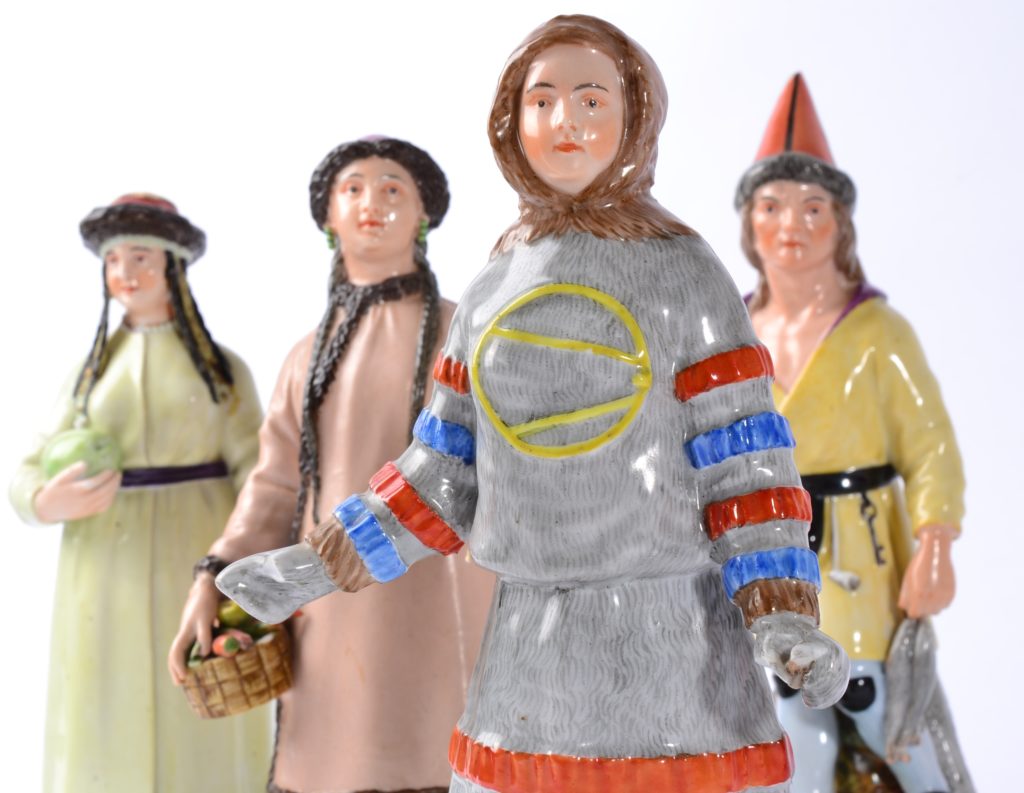 The colourful figures, which had been sourced from a private seller in the North, had attracted great interest before the sale; a flurry of internet and telephone bids pushed the bidding upward, before the figures were finally sold to an internet bidder in Belarus.
The figures are based on Jean-Dominique Rachette's models, which were commissioned by Catherine the Great and made by the Imperial Porcelain Manufactory in St. Petersburg from the 1780s onwards. The Imperial Porcelain Manufactory was established in the city in 1744 to produce fine porcelainware for the Russian royal family.