Stalin death mask to make thousands in Suffolk
An eerie Joseph Stalin death mask, the man responsible for the deaths of an estimated 20 million people during his 30-year reign as the all-powerful leader of former Soviet Union, is creating a stir at Suffolk auction house, Lockdales, and looks set to sell for thousands.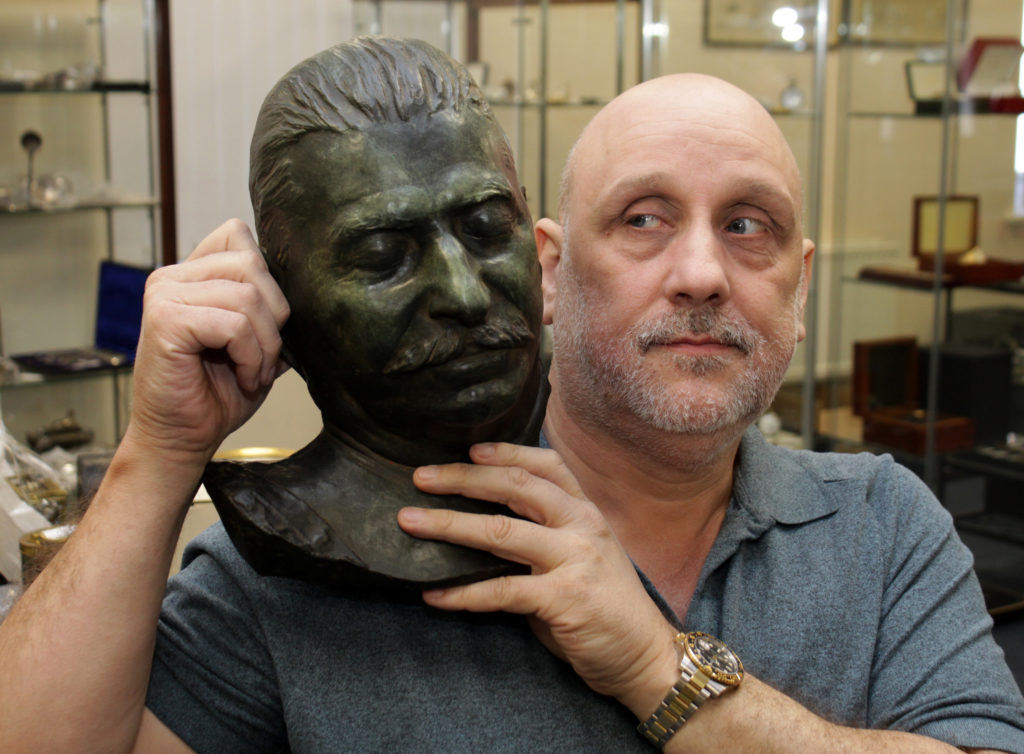 The Stalin death mask, cast in bronze and measuring 31 x 22cm in diameter, features the face of the dictator who died in 1953 at 74-years-old of a brain haemorrhage.
Alongside the mask is an accompanying bronze cast of Stalin's hands, with the left hand withered due to a horse-riding accident he sustained as a child. There is also a plaque, which carries the inscription 'Sztalin-Vasmu, 1851 November 2, Elso Ontesebol'.
The mask is instantly recognisable as Stalin due to its trademark heavy moustache and characteristic thick, swept back hair. It was made following his death in March 1953, and would have been taken from a plaster cast created before Stalin's body was embalmed.
The death mask is due to sell in Lockdales' Fine Sale auction, taking place on October 10thand 11th at its auction house near Ipswich in Suffolk, and carries an estimate of £3,000 to £5,000.
Daniel Daley, Managing Director of Lockdales, said, "This is a really fascinating and historic item and it's believed that just 12 casts were made of Stalin's head. We've had a huge amount of interest from around the world, so it could climb well above our estimate. Earlier this year, a similar Stalin death mask sold for over ten times its estimate to make thousands."
The Stalin death mask sold for £13,500 at Kent auctioneers The Canterbury Auction Galleries in August.