Northern art in demand in Yorkshire sale
Northern Art was in demand when a Fine Art Trade Guild print of L.S Lowry's Going to the Match sold for a hammer of £17,500 at a Yorkshire auction house's recent sale.
The print was the top lot of the day at Tennant's Auctioneers' Modern & Contemporary Art sale, closely followed by another Lowry work, a pencil drawing entitled Thoughtful Man from 1966 and executed on writing paper from the Seaburn Hotel in Sunderland – known as the artist's 'second home'. The work fetched £16,500.
Elsewhere in the sale, other Northern artists performed well, most notably Brian 'Braaq' Shields' Figures in a Frozen Landscape Before and Industrial Town selling for £12,000; Peter Brook's Help About selling for £5,800; and two paintings by Leeds-born artist Joash Woodrow, who only has a limited auction record, selling for £5,200 and £4,200.
One of the most interesting lots in the sale was a fax by David Hockney entitled Stanley and Boodgie Sitting by the Sea from 1993 which sold for a hammer of £5,500. Composed of 24 pieces of A4 fax paper, Hockney faxed the picture to a class at a Harrogate School, who had sent him a message in Los Angeles wishing him a Happy Birthday.
Elsewhere, strong prices were seen for sporting bronzes by York sculptor Sally Arnup and North East sculptor Ian Greensitt.
The second side of the auction, the Modern Living sale, saw two stand-out examples of work by in-demand master potter Lucie Rie.
The top lot was a footed bowl with a flaring ring with sold for a hammer of £6,000, against an estimate of £2,000-3,000; and a beaker vase sold for £1,800.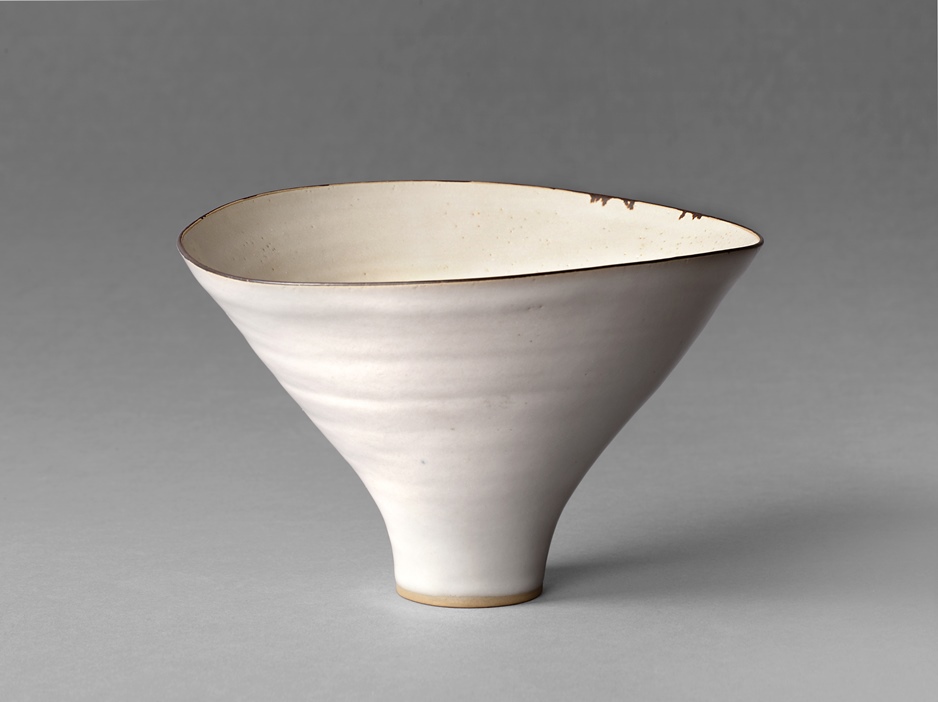 Elsewhere in the sale a Martin Brothers Stoneware Face Jug, by Robert Wallace Martin sold for £2,300, and the popularity of Yorkshire oak furniture by Robert 'Mouseman' Thompson was in evidence again when a dressing table with mirror sold for £4,200 and a carved oak pheasant sold for £4,000.