Antiques Trade Talks – Anabel Yorke of Olympia Auctions
Behind the scenes with Anabel Yorke, jewellery specialist at Olympia Auctions
What was the first antique that you ever acquired?
My father was an antiques dealer, so I spent my childhood weekends shopping in local antique and junk shops. He trained me to have an 'eye' and was very encouraging if I found anything he could sell (whether I liked it or not was never a consideration). But the first antique I acquired was the top of a Victorian toothpaste pot that I spotted in a ploughed field. I carried on digging until I'd found the whole thing.
Why and when did you start in the business?
I wanted to become a film set decorator. But having experienced the unconventional lifestyle of being on location, I progressed to the steadier job of working in a prop department working on films such as Elizabeth, Titanic and Shakespeare in Love. When my learning plateaued, I got a job in a jewellery shop in the Burlington Arcade and did my gemmological training alongside it. In 2001, I began working at Phillips Auctions and have been in the auction world ever since.
Who influenced you most?
My head of department at Phillips, Keith Penton. He was encouraging and patient and taught me how to value and catalogue. He is now head of jewellery at Christie's.
What piece would you like to find?
When I was at Sotheby's I was involved in selling a Russian Imperial jewel from Catherine the Great's collection. Establishing an important provenance and handling jewellery made hundreds of years ago by the best craftsmen is so exciting. I would love to discover something from Napoleon's wife, Josephine's collection. She redesigned the French crown jewels in the early 19th century. I love the simple classical motifs that were used at this time, in combination with the subtle sparkle of the old-cut diamonds. Realistically though, I would be excited to discover any piece from the 1920-40s by one of the famous French houses such as Cartier, Van Cleef & Arpels or Boucheron.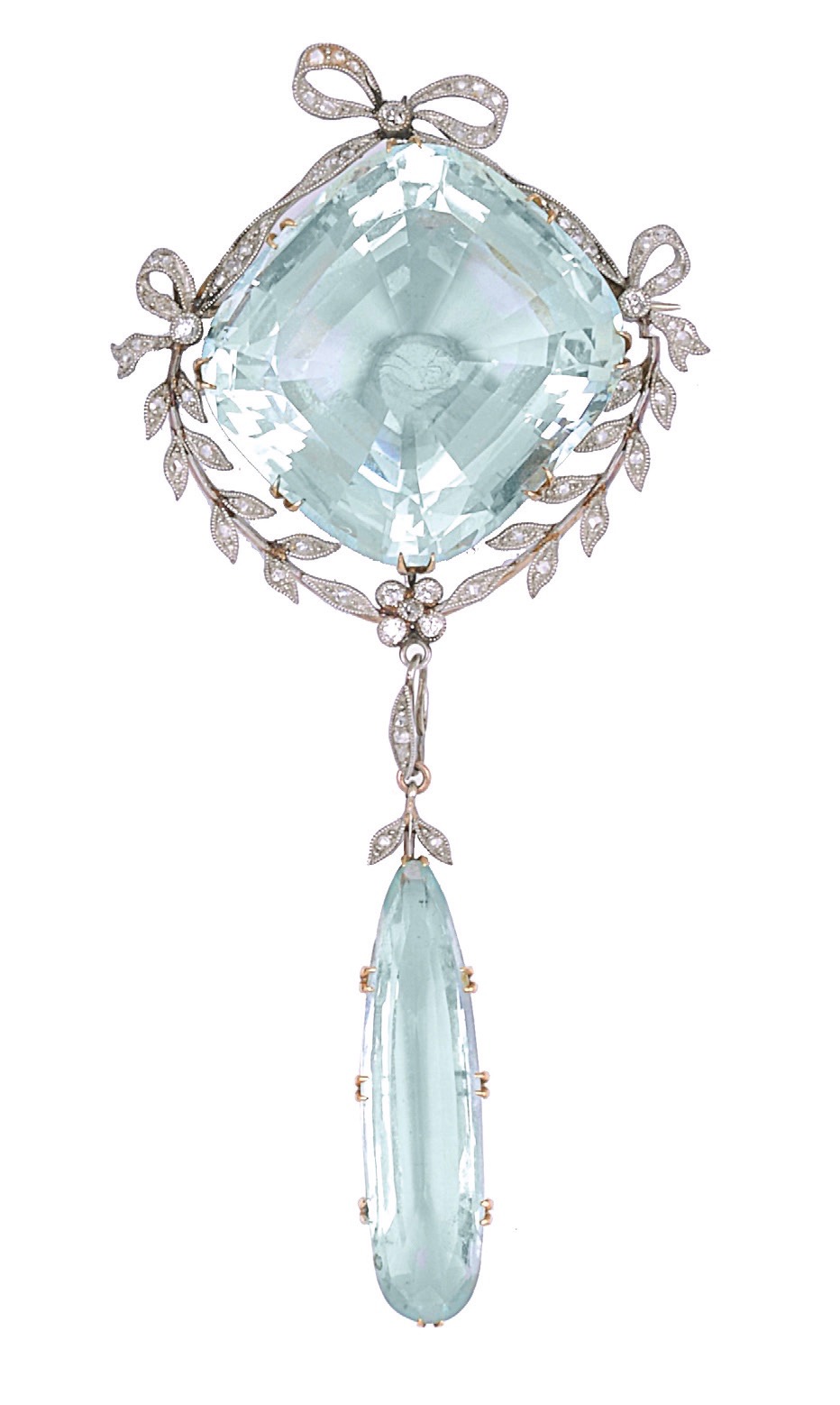 Best buy and biggest mistake?
My best buy was an 18th-century ormolu-mounted shell in a Tewkesbury junk shop at the age of nine. My father was so pleased with me for finding this small treasure and sold it for a much larger sum at Mallett in London. I think I was paid commission in the sweet shop! My biggest mistake was getting a boring engagement ring. At the time I was just thrilled to have met my husband and he was too terrified to choose me something, so I just went for a standard three-stone ring that I could wear washing up. I have subsequently seen many interesting styles that would have suited me better and, ultimately, been more of an investment.
What do you like most about today's antiques business?
The people! There are still many kind, experienced dealers and fellow specialists who are happy to share their knowledge. Jewellery sells better if it has been fully researched and presented. Fashion is always changing, so pieces that weren't in vogue a few years ago can sell today. There comes a moment for every style, so it never gets boring!
What do you dislike most about today's antiques business?
Branding is a symptom of our times, and it results in people not really looking. If a piece of jewellery is well made and designed, it should be desirable based on these merits. Unfortunately, people pay for a brand, assuming this means quality.
Do you attend fairs? If so, which?
When I worked for a jewellery dealer, I used to go to the Miami Beach Fair and also did the Grosvenor House and Olympia Fair. I rarely go to fairs nowadays preferring to pick up a bargain at a car boot sale or my local flea fair at the Malvern Three Counties Showground.
What is the reference book you couldn't live without?
Gemstones by Cally Hall (published by DK Handbooks). It's a children's book and therefore only gives you the important information involved in identifying gemstones. I also like An Illustrated Dictionary of Jewelry by Harold Newman (published by Thames and Hudson) which is another quick and accurate source of useful information
What is your favourite non-antiques activity?
Probably walking the dog. When I lived in London it was a very sociable activity where I got to meet people from all walks of life. Now I live in the country it is more constitutional but helps me work out my daily priorities.
What single thing would improve the quality of your life?
I am lucky enough to have a pretty good lot in life. So it would have to be a luxury, such as a Castellani necklace and earrings, or possibly a tiara to wear while gardening.
Olympia Auctions' next jewellery sale is on May 22 at 25 Blythe Road, London W14 0PD, with viewing on May 19.