Two collections of antique needlework to sell
Exceptional examples of needlework, including samplers and quilts from the 17th to 20th centuries, from two important private collections are to sell in North Yorkshire later this month.
The two collections will be highlights of Tennants Auctioneers' Costumes, Accessories and Textiles Sale on May 18.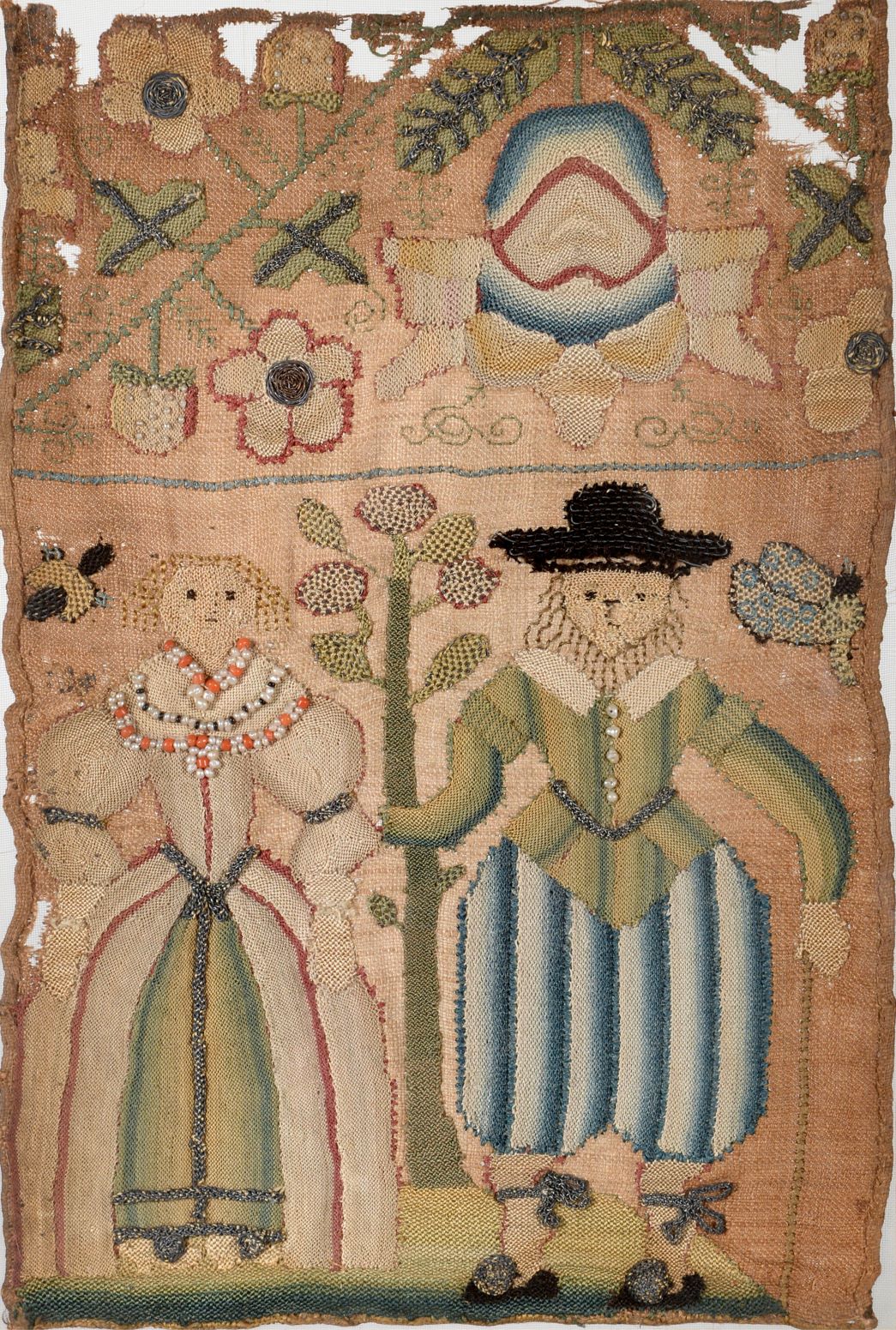 The first is a lifetime's collection of rare and beautiful 17th-century and later needleworks and samplers, collected by the Late Mrs Josephine Orskey of Burford Lodge, Stow-on-the-Wold, Gloucestershire.
Highlights of the collection include an early 18th-century wool picture worked in gros and petit point depicting two figures carrying staffs, surrounded by animals in a wooded landscape. It carries an estimate of £1,000-1,500.
Elsewhere, a 17th-century white work band sampler is estimated at £800-1,200, and a Scottish alphabet sampler worked by Jane Blair of Glasgow in 1824 has an estimate of £500-800.
Also on offer is a 17th-century piece, the costume depicting possibly a Dutch or Flemish origin. Intriguingly, the face of the gentleman looks distinctly leonine, and the reverse has been overstitched in a pattern by another hand. It is estimated at £500-800.
The second collection is the Jan Hassard Collection of Quilts. Jan has been a quilter and embroiderer for over 40 years and has built up an extraordinary collection of antique examples alongside her work as a busy quilting tutor and invited judge for the Quilters' Guild of the British Isles.
Jan's initial interest in heritage quilts was inspired by her experience of collecting Canadian Red Cross quilts which were part of the Canadian war effort in WWII.
As a baby, she and her mother were issued with two of these quilts, having been bombed out in Surrey, south of London in October 1944.  Examples of Canadian Red Cross quilts are on offer in the sale. Her eclectic textile collection has been gathered from many places, including the USA, Canada, France, the North of England and Wales, and all the textiles have proven provenance. Many interesting stories have come from the acquisitions and Jan has met many dealers and collectors over the years.
Highlights of the collection include a c.1840 French Boutis Petassoun – an infant lap quilt of museum quality. Boutis Petassoun is an intricate style of corded and stuffed needlework, also known as Broderie de Marseille. It was made in professional ateliers in the 17th and 18th centuries in Marseille, and two layers of fabric were stitched together along the lines of the pattern, and then cording or stuffing was inserted to give a decorative raised surface. The quilt will be offered with an estimate of £400-500.
The collection will be sold in sales throughout 2019.