Vintage posters spread magic in Chicago
Vintage posters were in demand in a recent Chicago sale with examples depicting 19th and 20th-century magic acts  taking some of the top lots.Potter and Potter's Vintage Poster Sale saw 11 lots from the auction break through the $2,000 (£1,600) mark. An eight-sheet colour lithograph,
The World's Greatest Psychic Sensation, Samri S and Miss Baldwin in Oriental Hypnotic Dream Visions
made $4,800 (£3,800).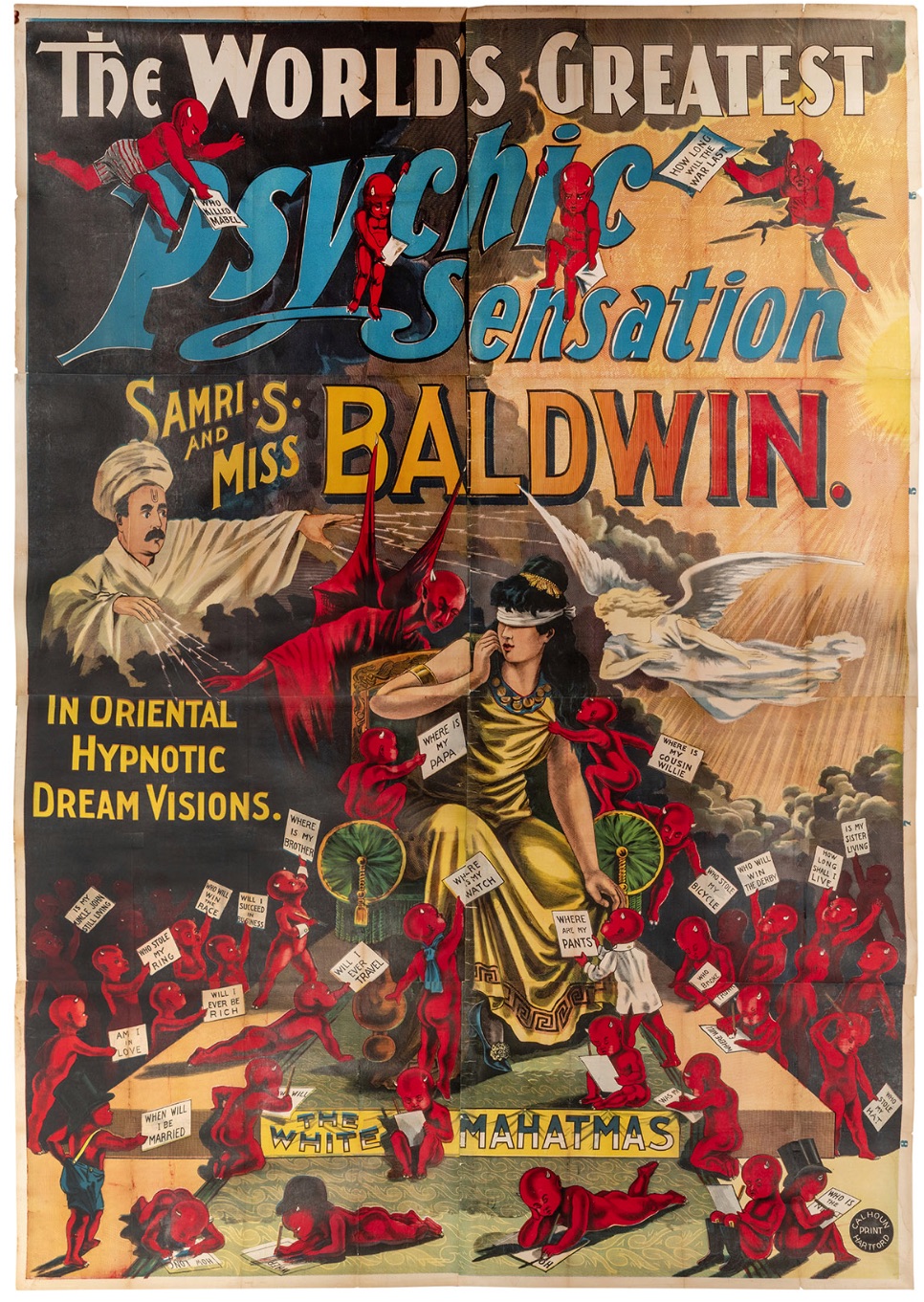 The 275cm x 205cm c.1895 graphic featured Miss Baldwin – blindfolded and empowered with second sight by magical forces – sitting and surrounded by red imps rushing to her with questions.A poster of Kar-Mi (Joseph Hallworth) titled
Performing The Most Startling Mystery of All India
rose to £2,500 above its £230-315 estimate. This 1914 colour lithograph depicted the magician levitating a sarcophagus amongst skeletal hands and frightened, turbaned observers.Elsewhere, vintage posters of travel destinations were also in demand, lead by an
India Car Festival At Puri
poster produced in Bombay by the New Jack Printing Works Ltd., in 1958, which raced its way to $2,640 (£2,090).
Other examples that performed well were:
A 1960s era Otto Nielson (Danish, 1916-2000) Scandinavian Airlines System India, which fetched $1,800 (£1.400)
A David Klein (1918-2005) Fly TWA New York poster sold for $2,400 (£1,900)
A David Klein 1961 New York World's Fair Fly TWA Jets poster – one of the rarest of all New York World's Fair posters – made $2,640 (£2,090)
A Roger Broders (French, 1883-1953) St. Pierre de Chartreuse poster from 1930 illustrated with a mountain and forest range made $2,160 (£1,700)