Metal detectorist's Roman coin makes £460K
A very rare Roman gold coin discovered in a newly ploughed field in Kent has sold for a hammer of £460,000 at London auctioneers Dix Noonan Webb recently. The coin, dating from AD 293-296, was estimated to fetch £70,000-100,000.
The coin was bought by a private telephone buyer after fierce competition in the room, on the internet and on the telephone.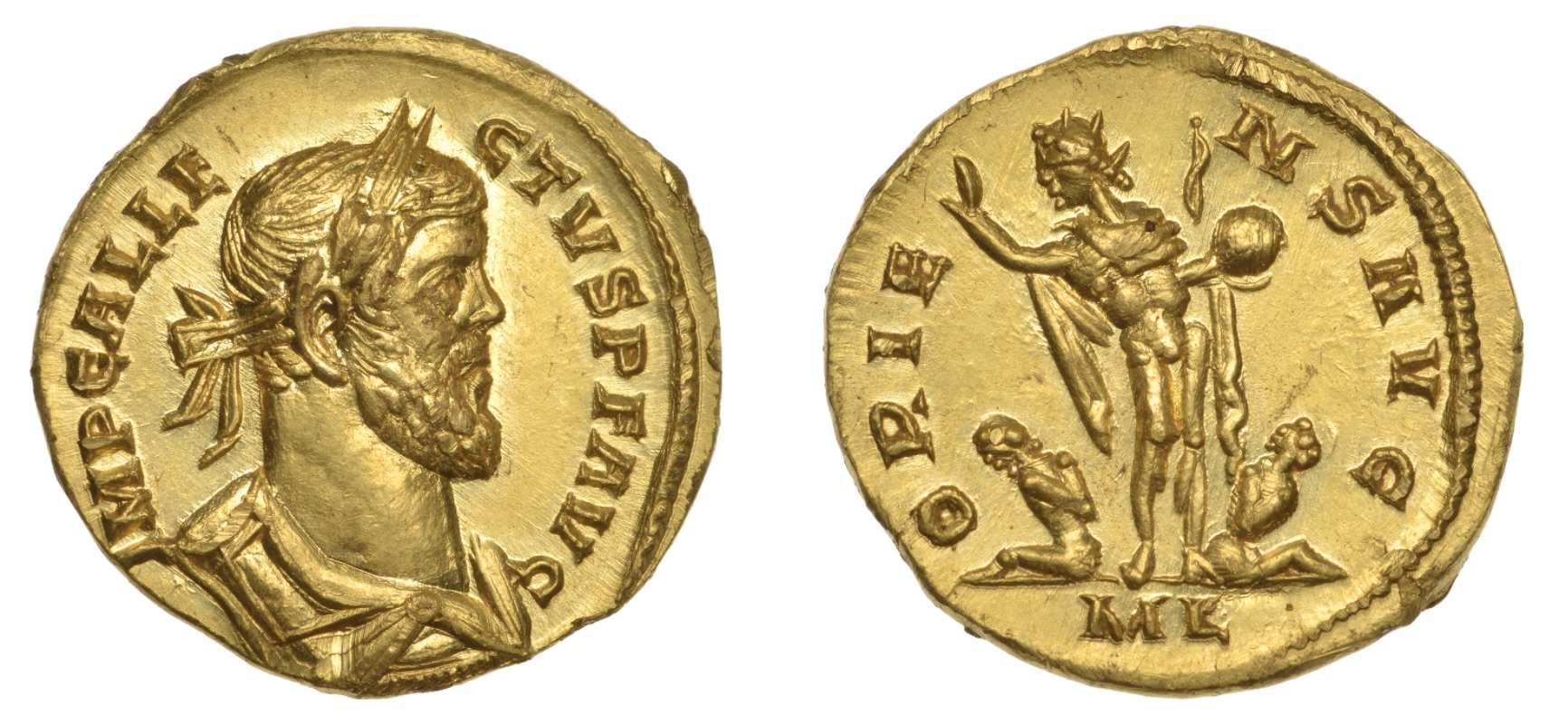 The coin, known as an aureus – a gold coin of ancient Rome, is relatively small: only 4.31grams in weight and slightly larger than a current penny. Dating from the reign of Allectus, it was found by a 30-year-old metal detectorist and his brother near Dover in March this year, adjacent to a Roman road.
The detectorist, who has followed the pursuit for seven years, wishes to remain anonymous but commented after the sale: "I cannot believe it, we are ecstatic! We expected it to sell for a little over estimate, but not five times the estimate! We are sharing the money with the farmer, who is also thrilled!"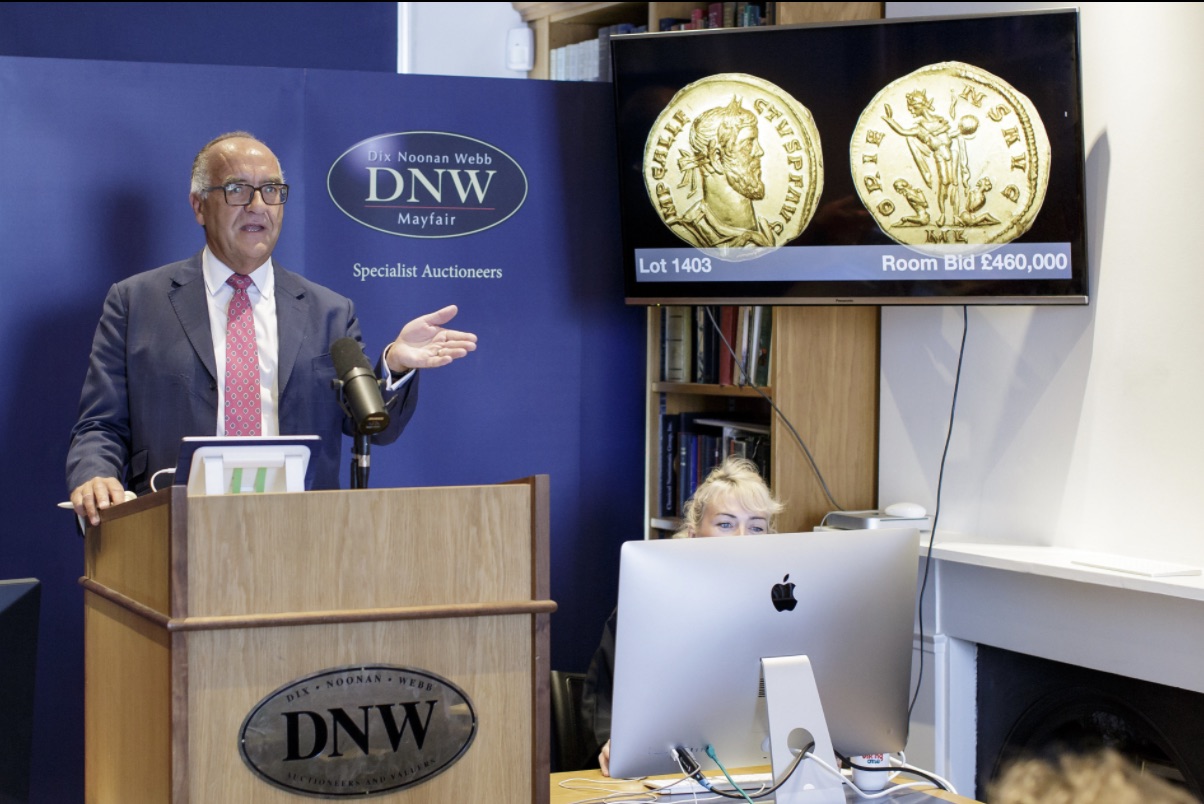 Christopher Webb, Director and Head of DNW's Coin Department said, "I am delighted with the phenomenal price achieved in today's sale. This is the most expensive coin that we have ever sold at Dix Noonan Webb – as well as being one of the world's most expensive Roman coins, it is the most money ever paid for a coin of Allectus and it is now the most valuable Roman coin minted in Britain to have been sold at auction. It was a unique opportunity to acquire a stunning coin and the only other one known struck from the same pair of dies is in the British Museum."
He continued: "There are only 24 aurei of Allectus known worldwide. Gold coins were initially produced to pay an accession donation in AD 293 but continued to be issued throughout his reign and were probably demonetized after his death in AD 296, as no coins of Carausius or Allectus are found in later hoards."
About Allectus
Allectus is described as the minister of finance, praetorian prefect, ally and co-conspirator under the usurper Carausius. This new independence of Britain was based on a strong naval force of at least two fleets controlling the English Channel and the North Sea.
As a result of the loss of Boulogne in Gaul on March 1, AD 293 to the emperor Constantius Chlorus, it is believed that Carausius was then murdered by Allectus. Little is known from historical records about Allectus; his name in Latin translates as chosen or elected, but his well-produced coinage indicates a smooth transition and the issue of a new denomination, decorated with a series of war galleys as the reverse design which was seen as innovative.
In early AD 296 Constantius, together with the praetorian prefect Julius Asclepiodotus, sailed in two separate fleets, one from Boulogne, the other from the mouth of the Seine, which slipped past the Allectan ships waiting by the Isle of Wight (Vectis) in a sea fog. Allectus was defeated and killed in a land battle, probably in Hampshire, by Asclepiodotus, and Constantius arrived in London to reclaim Britain.