Rare Marklin model train steams to thousands
A rare but unassuming antique model locomotive has sold for a hammer price of £9,000 in a Yorkshire saleroom at the end of a fierce bidding war.
Tennants Auctioneers' Toys, Models, Collectables and Sporting Sale saw a European buyer secure the very early Marklin O Gauge locomotive and tender, which was made before World War I.
However, it was the link to a British railway company that made the lot more appealing to collectors.
Tennants specialist Kegan Harrison explained, "These locomotives were made in Germany and were usually sold painted in generic colours, but this was a very rare example as it carried the colours of a British railway line, the London North Western Railway. This rarity certainly spiked the interest of collectors."
Elsewhere in the sale, another mechanical toy, this time in the form of an elephant carrying a grand figure seated on a cushion, rose to fetch £2,700.
The early friction-wound model was made by Britains Toys, and it's thought that its smaller size compared to other known examples may have increased its appeal to serious collectors.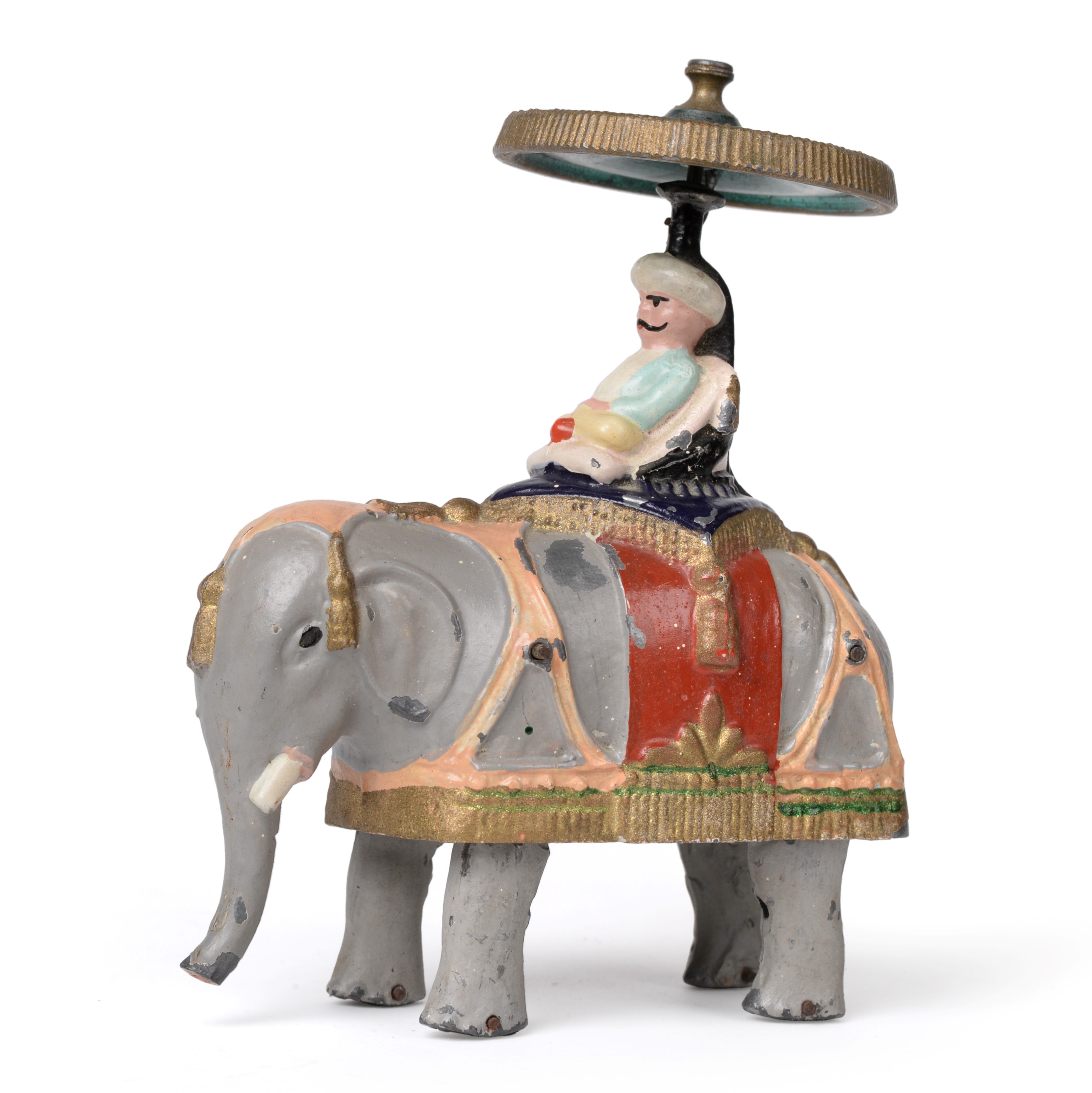 Other high prices in the sale included:
rare model Alfa Romeo P2 cars by Compagnie Industrielle Du Jouet (CIJ), the Holy Grail for toy car collectors. Evoking the spirit of inter-war Grand Prix racing, the models were also masterpieces of miniature toy engineering. A silver economy version of the P2 was sold for £5,000, and a green version of the famous model was sold for £1,200.
Vintage advertising smashed pre-sale estimates too, particularly a collection that had been discovered in the attic of a building on Commercial Street, Harrogate, during a recent building project. The premises had formerly been the home of J.B. Swallow, Grocery and Provision Store, and the signage related to household essentials such as soap, starch, cocoa, sweets and sauces. The collection, which was split into seven lots, sold for a combined hammer price of £9,650.
a rare 18thcentury pot-bellied fishing creel sold for £3,600. Made of leather and elaborately decorated tooled designs and brass fittings, the good condition and rich patina helped double the pre-sale estimate.
The sale resulted in a total Hammer Price of £88,830.