Buy Antiques for Christmas
If you're still on the hunt for that special Christmas present, there are plenty of auctions taking place in the run-up to the big day – perfect for finding some antiques and unique gifts for loved ones.
Alongside being beautifully rare and great value for money, antiques and auctions offer a sustainable alternative for your festive shopping.
There are literally thousands of interesting pieces going under the hammer this side of Christmas, so we've pulled together a few examples of items that we'd love to find in our stockings on Christmas morning, and we hope will inspire you!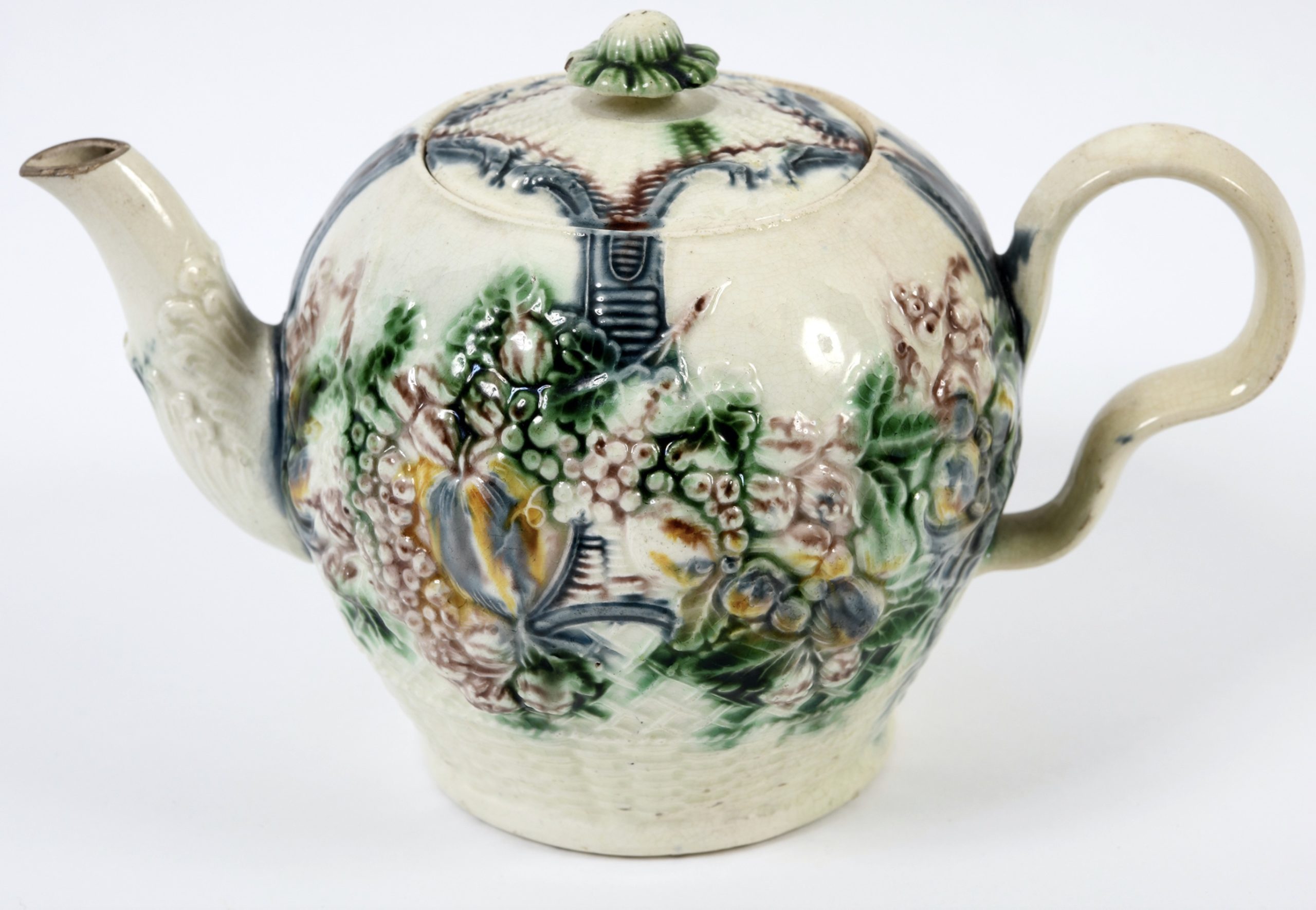 This William Greatbatch 'basket of fruit' pattern creamware teapot is a must-buy for any tea-lovers, carrying an estimate of £100 to £150 in Charterhouse Auctions upcoming sale.
A pair of Edward VII silver-mounted glass scent bottles is part of a beautiful collection that also includes a further example and a silver and mother-of-pearl mounted glass dressing jar. Going under the hammer at Tennants Auctioneers this month.
This pair of Staffordshire blue and white printed meat dishes, soon to be sold at Dreweatts, would be perfect for serving up your festive fare on Christmas Day. From the early 19th century, they feature 'Pashkov Palace' and 'Italian Scenery'. The estimate for the pair is £200 to £300.
This taxidermy kingfisher (Alcedo atthis) mounted on a branch beneath a glass dome would be the perfect addition to any man cave. It's set to fly at Lacy Scott & Knight this month, with an estimate of £80 to £120.
A beautiful turquoise scarab and diamond bangle features one terminal set with an exquisite scarab, while the other has a circular plaque pavé-set of brilliant-cut diamonds. It's likely to sparkle in Chiswick Auctions' upcoming sale, carrying an estimate of £250 to £300.
From the days when punk rock and the likes of Johnny Rotten and Sid Vicious ruled the airwaves, this vintage quad poster promoting The Great Rock 'N' Roll Swindle is the perfect Christmas gift for any pogoing punks coming around for Christmas. It's being sold by Sworders Auctioneers with an estimate of £200 to £300.
Another interesting piece of artwork, this time depicting a striking image of two horses rearing up. In watercolour, pen and pencil by Scottish artist Anna Zinkeisen (1901-1976), it was a design for a mural for RMS Queen Mary. Auctioneers Woolley & Wallis are selling the piece with an estimate of £200 to £300.
Demand for vintage watches continues unabated, and this Rolex 9ct gold wristwatch has all the credentials that today's vintage watch fans love – a good name, some age and a wonderful patina. Take some time out and snap it up in Mellors and Kirk's upcoming auction where it has an estimate of £200 to £300.
Cheers! It's almost Christmas, so time to raise a glass to 2019 and look ahead to the start of the 'Roaring Twenties'! This pair of Chateau Leoville Barton looks like the perfect tipple for the festivities, and yours for an estimated £100 to £150 in Chaterhouse Auctions' sale this month.
Here's the perfect Christmas gift for the antique and arts lover among your family and friends – a subscription to Antique Collecting magazine. Subscribe now and they'll receive it every month throughout the year, keeping them up to date with the latest market news, expert opinions and advice and must-read guides to buying and collecting antiques. Happy Christmas!