Contents from French château in Christie's sale
Christie's is holding an online auction featuring over 100 lots from an aristocratic château on the Côte d'Azur, with estimates ranging from £200 to £40,000.
The château was built in 1907 by Sir Charles Benjamin Bright McLaren, Bt, 1st Baron Aberconway, PC, QC, JP (1850-1934), the Scottish jurist, industrialist and landowner, and Chairman of the ship-building company John Brown & Co., along with other significant companies.
In 1877, McLaren had married Laura, the only daughter and heiress of Henry Pochin, an entrepreneur and Victorian scientist, businessman and politician whose vision shaped the famous gardens at Bodnant, which are nestled in the Conwy Valley in Snowdonia, Wales.
The château, a white Italianate villa, was originally designed as a winter retreat for the couple and their children. The warm interiors contained rich tapestries, paintings, sculpture and furniture emulating the Italian Renaissance and Baroque periods, perhaps originally intended to suit the colder months of the year rather than the hot summers now associated with the Riviera.  15th, 16th and 17th-century works of art sat alongside Italian neo-classical marquetry commodes and English chinoiserie cabinets from the 18th century.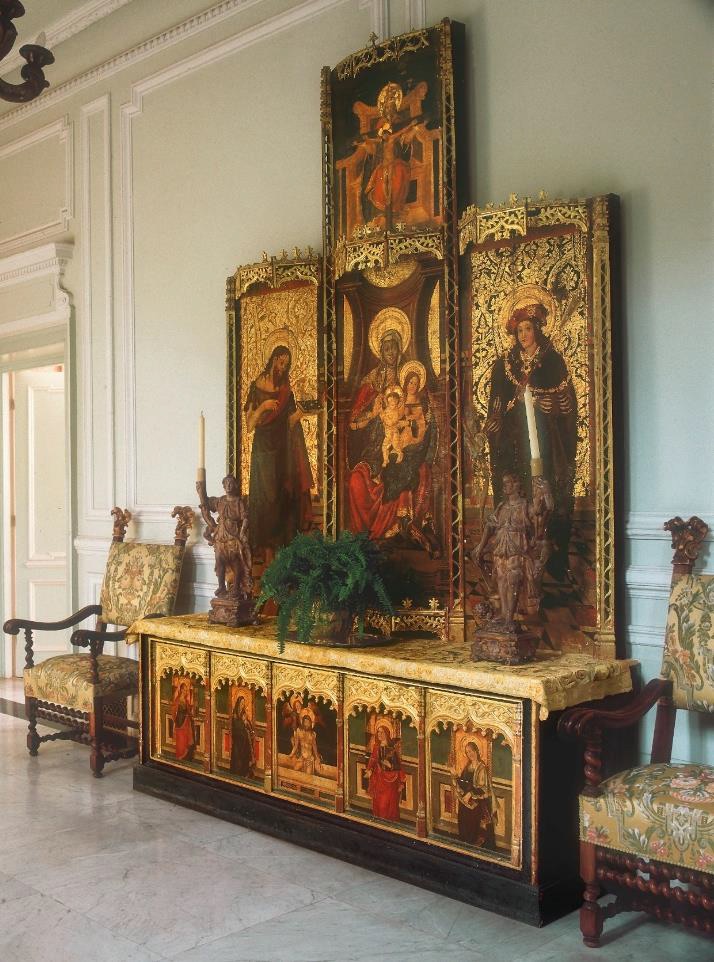 Amelia Walker, Specialist Head of Private & Iconic Collections commented: "Christie's is honoured to offer for sale works of art from this historic château. Once occupying the whole of the Cap d'Antibes, the incredible estate of Baron Aberconway was one of only a handful of properties created by British expatriate owners in the late 19th and early 20th centuries, who fell in love with the rugged landscape and wild romance of the French Riviera."
She continued: "This collection will resonate for anyone with a passion for beautiful works of art and for the South of France. Its eclecticism reflects the changing tastes of a family, with works of art collected over the course of 90 years, and the richly layered interiors they created encapsulate the history of both the family and of an iconic destination."
The sale is now taking place until August 4.