20 Inspirational Antique Instagram Accounts
With Christmas almost upon us and differing levels of lockdown all around, it's the perfect excuse simply to hunker down and sample some of the best Antique Instagram accounts serving up some envy-inducing interior inspiration for antique and vintage lovers. Here's 20 of our current favourites that you need to check out and follow
Captures life inside a beautiful 500-year-old English manor house packed with antiques, vegetables and chickens!
Join Jo as she renovates her Victorian home with a mix of antiques pieces, vintage, upcycling and pointers on DIYing
Rebecca is renovating a Victorian property, combining period features with muted tones. The result? A cosy and welcoming space we'd love to spend some time in
Fiona and Greg (and Rufus the dog) are working hard to renovate their Victorian home in Fife on Scotland's east coast
Renowned architectural designer, interior decorator and author Ben Pentreath is one of the leading antique instagram accounts to follow as he shares views of his homes in London and Dorset, and awe-inspiring projects
London and Norfolk-based interior decorator Carlos Sánchez-García shares inspiring shots
Jack Laver Brister has built up an army of followers who adore his evocative shots of antiques and interiors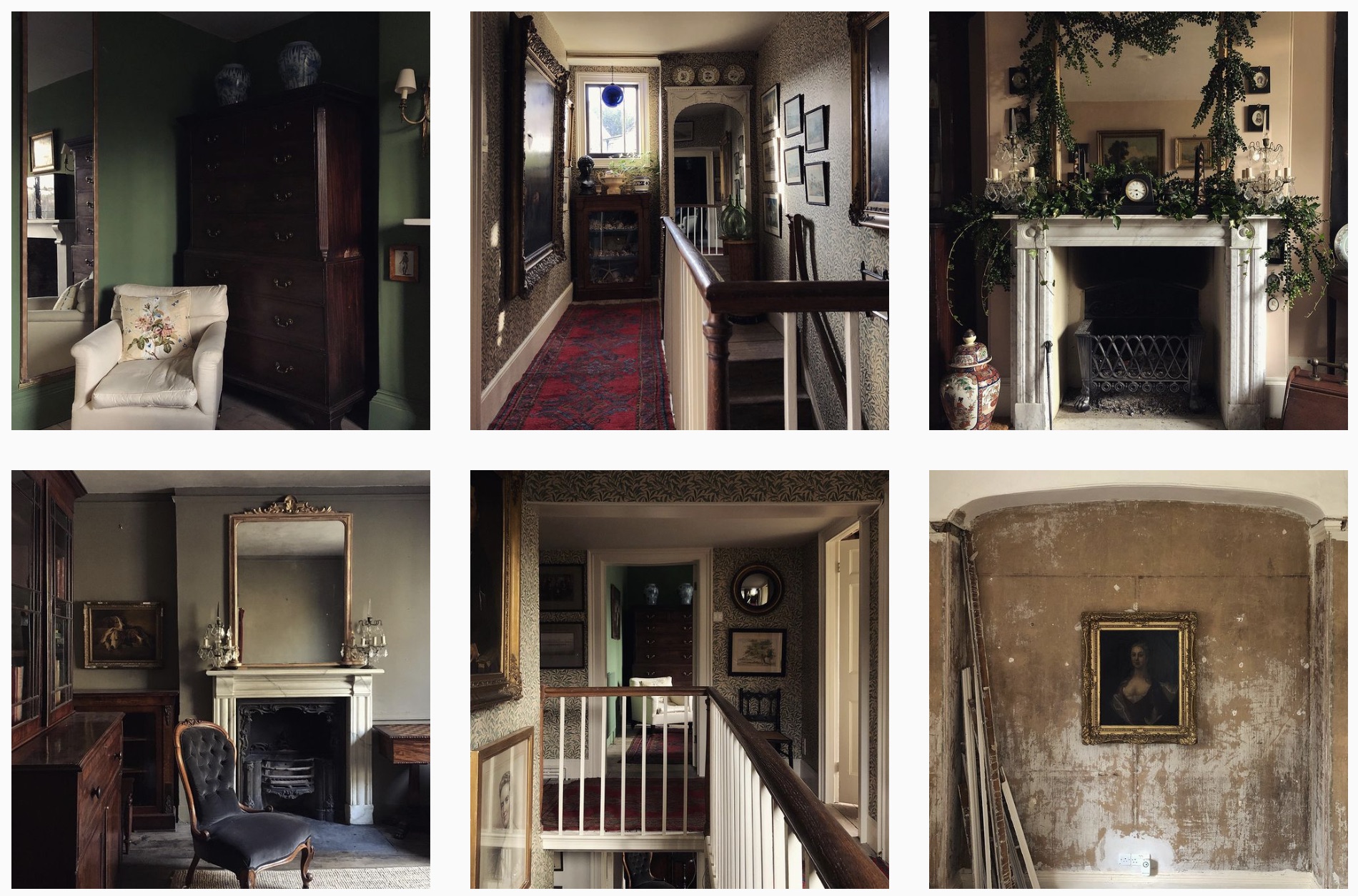 Interiors stylist, set designer and creative director Sally Denning shares a mixture of textured interiors, muted palettes and seaside-inspired spaces
Author and editor Justine Picardie offers daily 'greetings from the old rectory' in the Norfolk countryside
As the interior director at Sibyl Colefax & John Fowler, Daniel knows a thing or two about interiors, as his Instagram account to stylishly shows
Exuberant, colourful and infectiously fun – Paula Sutton's Hill House Vintage account is all this and much more – as her 450,000 followers agree!
Spitalsfield and Suffolk-based antique dealer Robert Shackleton serves up a selection of deliciously moody images of faded country cottages and weathered interiors. We're devotees!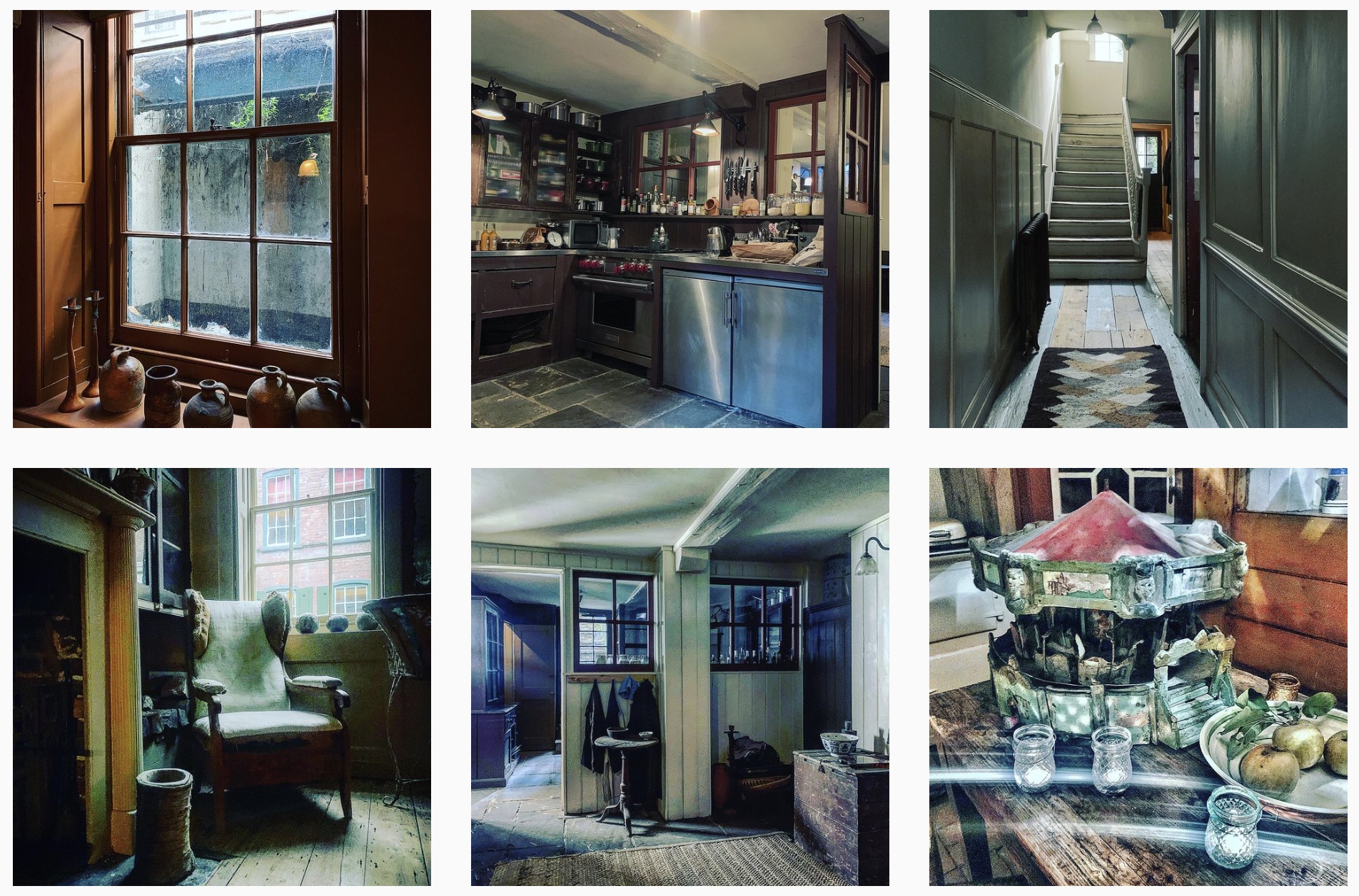 A sumptuous serving of belle-epoque Parisian glamour, stunning colours and indisputable va-va-voom awaits visitors to Henri's account
For lovers of white, grey and some shiny copper, Lauren's account showcases them all with soothing effect
Sal, with occasional help from Rob, shares the latest updates to their property using preloved, handmade and items bought from local businesses – a very cosy combination
American expat Abby lives in Dorset and regularly reveals her interior design style with sustainability at its core. Just watch out for her potty mouth!
Head over the pond and catch up with two thirty-somethings, Stephanie and Travis, who are bringing some serious love and style to an old Wisconsin farm house
Pull on your virtual overalls and lend a hand to Bryony and Tom as they renovate a charming Edwardian semi and show off their hard labours
More renovation inspiration, this time from Greg who is breathing life back into a Georgian pile in Devon. We're loving his work
Samantha brings some 'dark and whimsical home styling' to her Victorian home in Shropshire with each magical moment served up to her +25K fans