Antiques and art in 2021 – expert predictions
The last 12 months have thrown up huge challenges for the antiques and art industry, but the UK's leading dealers and auctioneers are optimistic for 2021. We caught up with some of them to ask how they see the coming 12 months.
Thomas Jenner-Fust, director, auctioneer and valuer, Chorley's in Gloucestershire
2020 is a year many wish to forget but it has not been all doom and gloom for the auction business. The latter half of the year has seen like-for-like auction prices higher than they were pre-Covid, this gives good reason to be optimistic about 2021. We must adapt to the changing ways in which people wish to buy at auction and I foresee more online-only sales. Trends are likely to continue following the existing trajectory, with the best items commanding top prices while the 'middle market' offers huge value for buyers. With negative interest rates on the horizon we have clients looking to invest money in objects, generally high-value paintings, which they can enjoy in their home, or small items that can be easily stored, such as jewellery and Objets de Vertu.
Natasha Francis, antique and vintage dealer at the Urban Vintage Affair and buyer on the BBC's The Bidding Room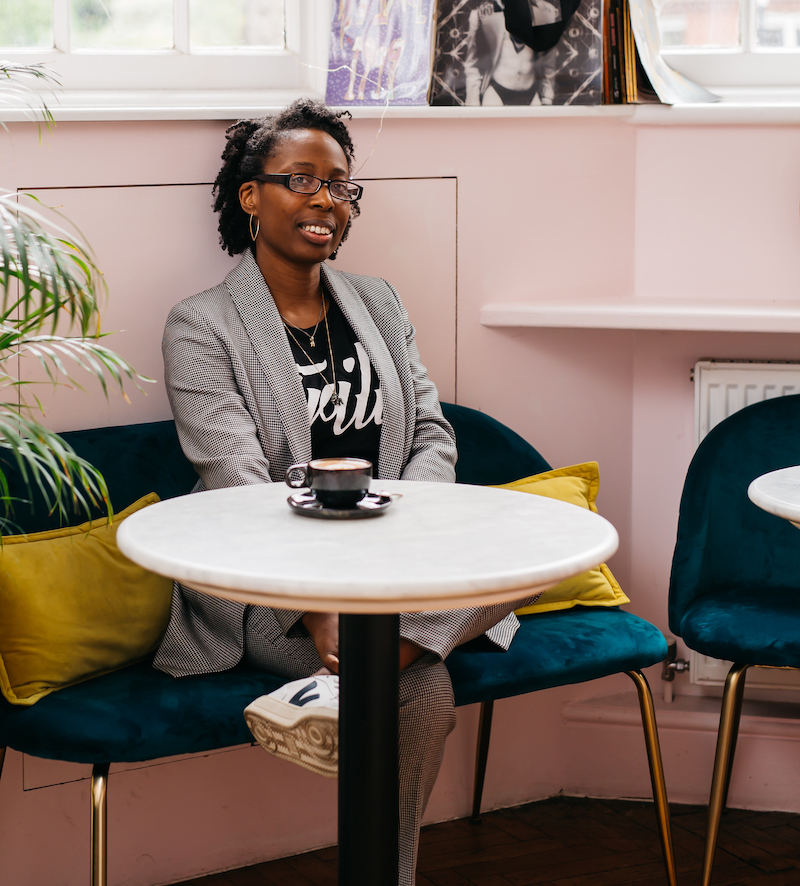 There are changes in the way consumers are shopping in relation to lockdown and I believe the patterns will follow into 2021. We have seen a rise in shopping for antiques and quality vintage ware due to the 'sustainable living' and 'shop small' messages communicated more throughout social media. I have seen an increase into kitchen, dining and storage items that are functional as well as beautiful, such as silver utensils; large, silver-topped vanity jars; and large silver containers for kitchen storage. This has supported an increase in the rate of silver trade prices making unique and unusual antique silver more desirable to invest in, which will no doubt climb throughout 2021.
From a decorative view, we have a huge increase in home office environments and effectively seen an uplift of buyers purchasing not just desks and chairs but small decorative ornaments creating #shelfie and #flalays for inspiration in their small work space areas.
One of the things I'm most excited about, is that the more time spent at home will mean more people finally getting around to clearing out their attics and garages. I rub my hands in anticipation waiting for their forgotten and unwanted antiques to hit the markets and auction houses.
Nigel Kirk, director of Nottinghamshire auctioneers Mellors & Kirk
The consequences of the almost universal adoption of online auctions by salerooms, already well advanced at the start of 2020, has, in a matter of months, accelerated change by three to five years. By the end of 2021 the whole process of buying or selling at auction at most UK salerooms will be significantly easier, but hopefully no less exciting.
To collect requires money, information and time. The Information Age, for better or worse, provides instant answers and now certainly is the time as owners, faced with bequeathing to heirs objects that will be unwanted, opt for auction. The high prices are an added attraction.
Across all categories, auction prices surged during the pandemic and this looks set to continue into 2021. But what to buy? In this market the answer is obvious: if buying with half a mind to investment avoid currently hot areas, such as Chinese and contemporary art, and go for the unfashionable, including 18th-century furniture, British portraiture, Victorian art. Avoid 'bargains' as they are usually anything but. Above all, be discriminating because, to adapt the estate agents' favourite cliché, "it's the condition, condition, condition that matters". Good luck!
Holly Johnson of Holly Johnson Antiques in Cheshire
When it comes to buying antiques, people are driven by the appreciation of the design and the desire to invest in sustainable, long-lasting pieces of furniture. At our showroom, we have seen a demand for more traditional, well-made furniture in lovely warm veneers, such as walnut, which adds richness and character to people's homes.
When it comes to investing in antiques, we have seen people sway towards later arts and crafts pieces of furniture by the likes of Edward Barnsley, Gordon Russell, Peter Waals, and Robert 'Mouseman' Thompson.
Times have been tough in 2020 due to the coronavirus pandemic, and every sector has taken a hit as a result. The calendar of antique and art fairs has been severely disrupted by the outbreak, however, many people have been investing in their homes, so we have high hopes that 2021 is going to be another busy year.
Will Farmer, director of Fieldings Auctioneers and BBC Antiques Roadshow specialist in 20th-century design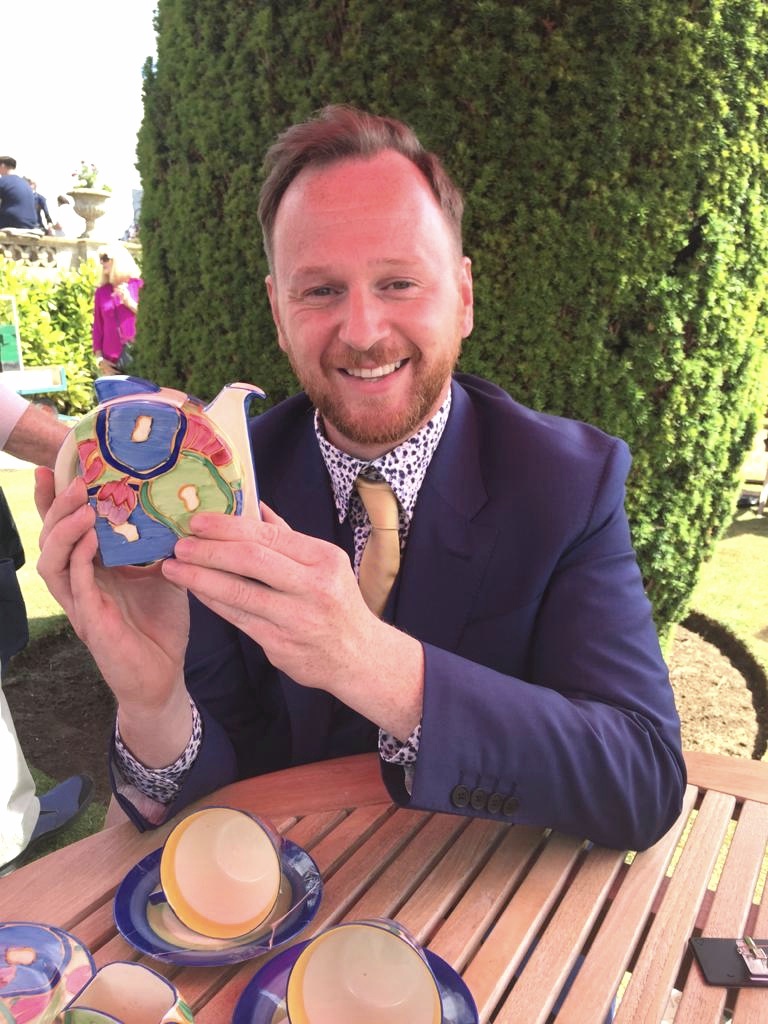 I think there has been a steady shift and move from minimalism and mid century into a more '80s style. There is a definite surge in interior design with a return to opulent 1980s styling, with lots of objects with surface pattern, good colour, glass and gold, along with an '80s colour palette with opulent gilt and pastels.
Looking ahead, I would concentrate on the second half of the 20th century, post-1950s, contemporary, and later 20th-century pieces by known artists and designers yet to be acknowledged in the wider market.
2020 has seen the industry re-adjust and buyers, through their greater willingness to bid online, have adjusted with us. However, as auctioneers, we have to continue to build consumer confidence in a virtual world, with clients wanting to hold and inspect items before they purchase them.
Charles Hanson, TV antiques expert and the managing director, valuer and auctioneer of Hansons Auctioneers in Derbyshire
Home is where the heart and that was underlined in 2020. Lockdown meant people spent enforced time at home and had weeks, if not months, to feather their all-important nests. The desire to dress the home for best and invest in quality objects from the past to aid our comfort and joy will continue in 2021. Areas of growth will include retro 1970s, 80s and 90s furniture particularly teak.
I'm optimistic for 2021 for many reasons. Not only have auctions flourished in a global pandemic thanks to online-only sales, the nation's passion for antiques has been reinvigorated by the focus on our homes and the comfort nostalgic objects bring us.
Good investments include striking iconic jewellery and designer watches from the 20th century, together with modern furniture. As for the challenges ahead, compared to what we have all faced in 2020 I have no concerns. Things can only get better.
Peter Greenway, director and head of professional services at the London-based auctioneers Roseberys
This year, due to the lockdown we have seen more interest in our clients buying art and antiques to decorate their homes and gardens – a trend I predict will also grow next year as people stay home more. Silver has also seen a monumental growth this year and continues to increase, as investors and traders have been buying the white metal with a frenzy. There are several factors that have caused the popularity in the bullion market, but a large driving force behind recent momentum is the resurgence of generalist investor interest in the sector. Roseberys is delighted to offer a 'Private Collection of Silver' in January 2021, which we hope will feed the appetite of these silver buyers.
Louise Phillips, recently-appointed chairman of the British Antique Dealers' Assocation (BADA) and dealer at Elaine Phillips Antiques
One of the results of the last lockdown was that we saw a marked increase in online sales and enquiries, both through our own website and – as members of the British Antique Dealers' Association – through our presence on bada.org. An encouraging fact was that the buyers were of a younger age group.
Many people are working from home and seem to be more aware of their surroundings – maybe feeling the need for some comfort and also spending time sitting down to eat as a family. This has led to an increased demand for dining tables, and sets of chairs and benches. And for home offices, antique lamps and lighting, bookcases and tables big enough to accommodate working from home with laptops and computers are in demand. Even books for the shelves – Zoom backdrops maybe?
These facts, combined with the issue of antiques being the ultimate in recycling, are creating a marked increase in prices of what some would call 'traditional furniture' – we are even selling and being asked for corner cupboards, large and small, the one item everyone said was dead in the water!
I predict that in 2021 people will become even more aware of the need to support small businesses and appreciate customer service and a human voice, ideally face to face, but failing that, at the end of a telephone. As a second-generation dealer in a family business this is something we are passionate about – as well as building relationships and hopefully, collections for clients.
The problems I foresee are sourcing enough stock of quality and interest and keeping the empty wine bottles below the limit of the recycling box!
Andrew Ewbank, partner, auctioneer and valuer at Ewbank's Auctions in Surrey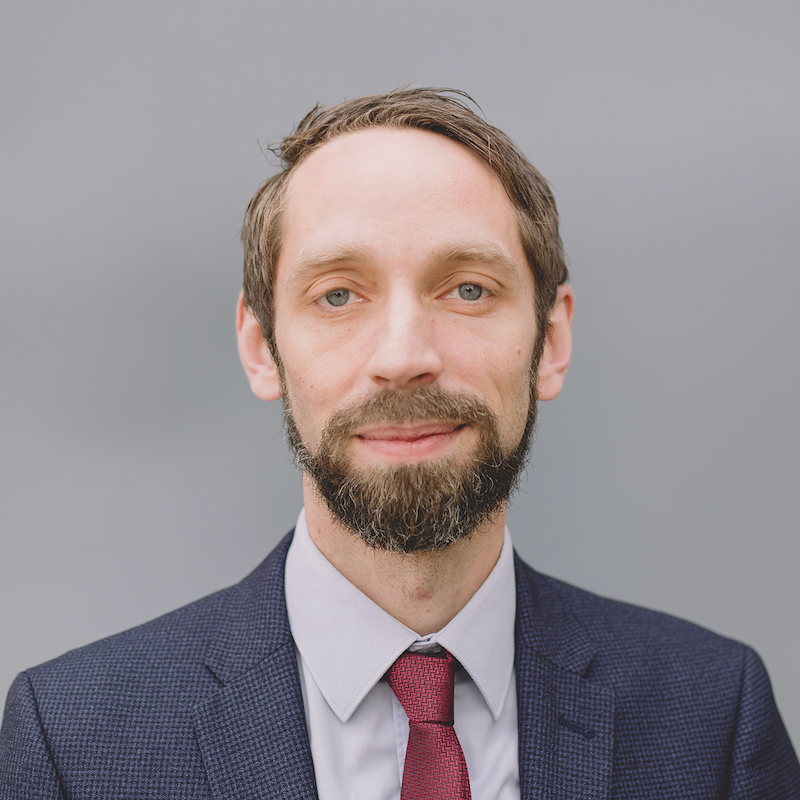 We celebrated 30 years in business in 2020, the period of most dramatic change. Online auctions broke through the last line of resistance and this liberation has made buying at auction normal for people of all ages, so expect to see growing demand – and prices – for collectables associated with young buyers, like limited edition clothing and trainers (a multi-billion-dollar market in the US).
In 2019, we posted more than £1.25 million in entertainment and sporting memorabilia sales – five times our 2017 total. By September 2020, we had passed that figure; this sector of the market is just getting bigger.
Important anniversaries may have an impact: 2021 is the 30th anniversary of the World Wide Web, the fall of the Berlin Wall and the dissolution of the USSR – all events prompting nostalgia.
Coronavirus remains a challenge, but businesses have become more versatile, which bodes well for those who remain alert.

Harriet Chavasse of Thakenham Furniture in Petworth, West Sussex
As sustainability creeps ever closer to the forefront of public consciousness, I believe 2021 will see a continuation of the rising demand in vintage and antique pieces. Alongside the rest of the house and garden sector, we have been very fortunate to have seen a boost in sales throughout the pandemic. With us all spending more time in our homes than ever, we are seeing clients willing to splash out on investment pieces that will stand the test of time, hold their value and not end up in landfill in 15 years' time!
With lockdown, we have also had more customers than ever buying pieces unseen, or using our at home approval service before committing to buy. I expect this to continue well into 2021, and our businesses will need to adapt to cater for this, finding ways of giving customers as much information about the item as possible from the comfort of their homes, be it via photos, videos, or, who knows, maybe even VR!
I believe 2021 will see a continuation of the eclectic English country-house look; a comfortable, lived-in look, encompassing fine furniture, the odd continental piece, layered textiles and updated colour schemes. This is very much led by a host of interior decorators and home owners taking Instagram by storm: Carlos Garcia, Jack Laver Brister (aka Trad Chap) and Ben Pentreath to name but a few. I expect to see an emphasis on untouched, well patinated pieces, that haven't been heavily restored: understated Georgian pieces with clean lines and country pieces with a rich patina. Early walnut is increasingly popular, particularly from the Queen Anne period. But the emphasis is very much on colour here, look for golden tallboys, chest of drawers and bureaux on bun feet.
John Black, director and head of design at Sworders in Essex
As an auctioneer, I hear stories from older colleagues of teak and even rosewood furniture from the 1950s/60s being sent to landfill as it was deemed worthless. The trend for period furniture, Georgian and even Victorian was such that members of the industry had a moral disdain for all things modern.
The tables have turned and many an eyebrow is raised when a mid-century rosewood chest makes three to four times as much as a Georgian chest, or a teak daybed makes more than a Regency settee.
Most of the contents we see coming onto the market were bought when couples married in the 1950s or 60s – therefore we are seeing more on the market. It's not just millennials that are interested –we have all age ranges wanting 'a fresh space to live and work'. The way we now live has changed markedly from the way we used to twenty or thirty years ago. What will the next thirty years see?
We all thought that 2020 was going to be a great year with Brexit done but the pandemic appeared like a black cloud to surround us. We knew we had to change and went from viewed sales to online sales in the space of a month. Timed sales became a part of our calendar and we have learnt to embrace new technologies – but still offering a great customer service to all our clients.
Aubrey Dawson, managing director, Dawsons Auctioneers London and Berkshire
2020 has certainly been an unforgettable year and Covid-19 has been the catalyst for much-needed change in the industry. Auction houses have had to adapt to new online technologies and ways of communicating with our clients. Live video valuations over WhatsApp and FaceTime are now common place when before they were almost unheard of, not to mention endless Zoom calls. Whilst live online bidding has been popular for quite some time, most salerooms are now solely online and all the better for it. We have seen record prices across the board this year for almost every category and this trend corresponds with a marked increase in new bidder numbers, more bidder engagement and higher average lot values than ever before. One more victim of the outbreak has been printed catalogues, we stopped producing them in March and have seen no ill effects – I can't see them returning in this new digital age. Our team has worked tirelessly to ensure this challenging and difficult year has been a positive one, but I think that we will look back on 2020 as a key turning point in the industry."
Oliver Miller, managing director, auctioneer and valuer at Bishop & Miller Auctions in Suffolk
The pandemic saw auction prices across the board rise, most noticeably in unique statement pieces, such as piece of sculpture or furniture, to act as a focal point for a room – no doubt due to people spending more time at home and looking for that special finishing touch.
We predict an evolving interest in Scandinavian, and more notably Swedish 19th-century furniture, in 2021 which looks fantastic in contemporary homes.
Photographic images will also have a strong showing in the auction rooms next year, from the earlier topographical images to striking 20th-century images of cityscapes. People are being really imaginative in their homes' look and feel. So 2021 will be all about pieces that look amazing rather than being purely functional.
Alice Roberton, PR, social media and online events, Arthur Swallow Fairs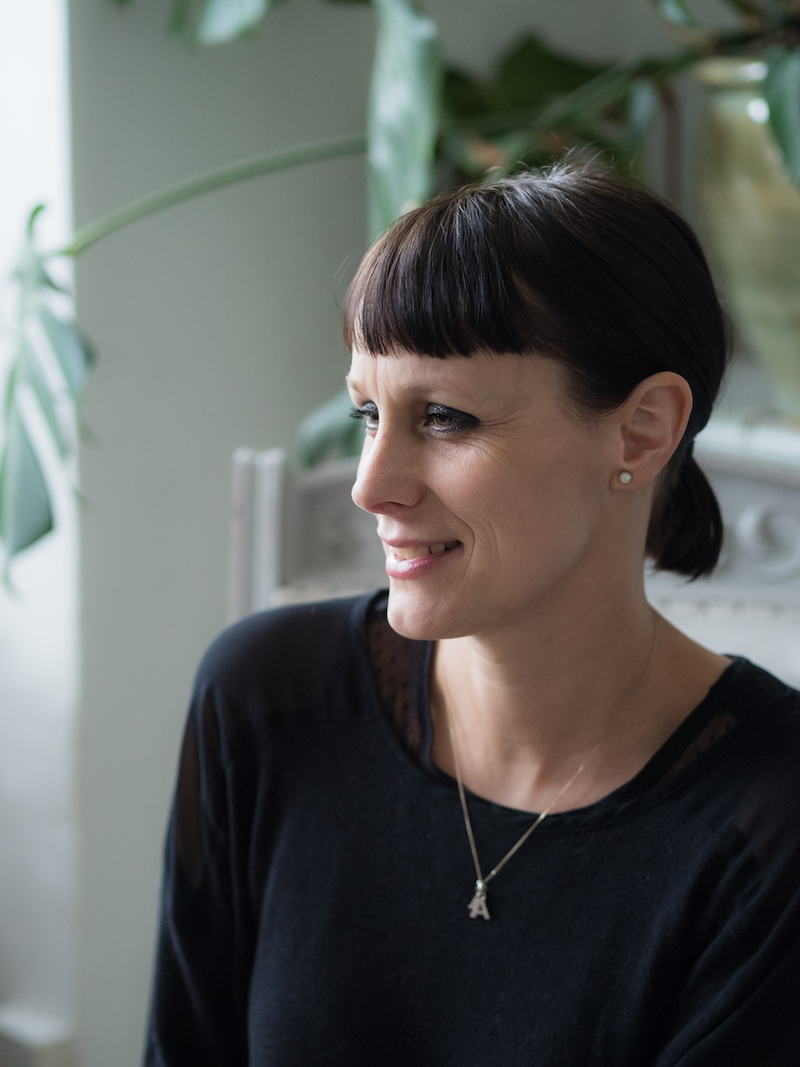 During first lockdown and the halt on fairs, we quickly adapted by hosting Insta events and through this we've seen many established dealers up their online presence along with new dealers emerging onto the scene. With this has come some excellent stock. With people now generally more home-based we've definitely noticed a surge in buyers investing in made-to-last decorative antiques. What's also stuck us is how the Covid-19 situation has contributed to an important change in people's buying habits in terms of valuing the concept of reuse, be it antiques, vintage or salvage. We genuinely feel that people are buying with more meaning and longevity and we think that 2021 could be a busy year for the antiques trade, and, indeed, fairs. One huge positive that has come out of 2020 for us is that we now host actual and virtual events, this offers dealers more opportunity to sell, and gives buyers greater access to wonderful pieces.
Freya Simms, chief executive, LAPADA
Since the onset of the Covid-19 restrictions we launched a webinar series called LAPADA Leaders where I had the pleasure of interviewing leaders from the art, design and heritage sectors and was able to get first-hand feedback on trends and demand. Interior design has experienced a surge in commissions as people have sought to improve or edit their surroundings to visually create a home/life balance – which has also been reflected in online sales of art and antiques (see www.lapada.org). Particular attention is being paid to furniture and decorative objects that are handmade, one-of-a-kind, display excellent craftsmanship and are full of colour and texture. This chimes perfectly with our members' stock that not only ticks all the boxes above but in addition is sustainable.
Where to invest is always a difficult question, as pleasure in an item should be the only return on investment you really need. However, brown is coming back and is still relatively affordable when buying Edwardian or Victorian pieces (even modern outlets of repro are ditching some of the cream painted furniture in favour of natural wood patinas). Watch this space!
The greatest challenges facing the trade at present is preparing for business post-Brexit and navigating the accompanying red tape, as well as finding and maintaining new and successful online routes to market post-Covid. Although, as I type this, news of the first successful vaccine has just broken that will have fair organisers breathing a large and collective sigh of relief!
Eve Oliver, social media and marketing administrator, International Antiques & Collectors Fairs
In recent years we have seen how consumer buying behaviours are becoming increasingly eco-conscious and searching for ways to help the environment. In 2021, we anticipate an increased interest in antique furniture.With the ease of marketplaces such as LoveAntiques.com, people are able to invest more time in buying furniture and consumers can swap big brand names for smaller, more ethically-sourced furniture.
Antique and vintage pieces are becoming more on trend than ever before. The 'modern 80's' are likely to be popular in 2021, so investing in any iconic geometric shapes with bold colours will keep you in style for the upcoming year.
We believe the demand for antique pieces will continue to increase and helping display our antique dealer's incredible pieces to their customers is what we will always be proud to do.