Sir Roy Strong sale this week
The highly-anticipated sale of a collection of paintings, antiques, works of art, costume design, theatre design and photographs from the collection of Sir Roy Strong CH FRSL takes place at Chorley's this week.
The sale also provides a rare insight into the Strongs' life in the arts, featuring portraits of Sir Roy by David Hockney, Sir Cecil Beaton and David Bailey as well as exquisite costume designs for the likes of Rudolf Nureyev.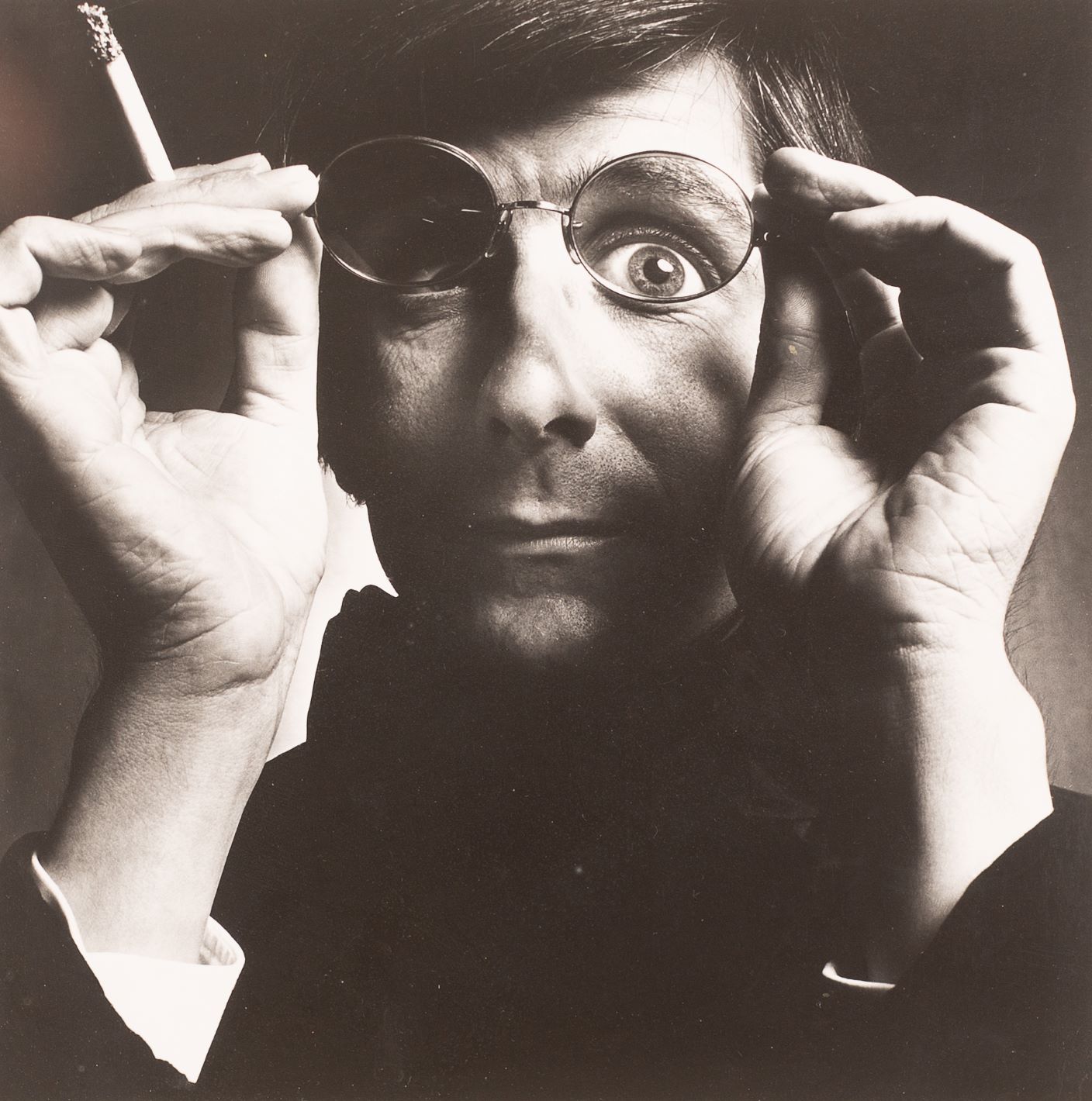 Formed by Sir Roy Strong and his late wife Julia Trevelyan Oman Lady Strong CBE, the collection was an important part of their exquisite home which boasted one of the most beautiful private gardens in the country.
Sir Roy, an English art historian, museum curator, writer and broadcaster served as Director of both the National Portrait Gallery and the Victoria and Albert Museum. Under his tutelage, visitor numbers saw exponential growth by virtue of his curatorial sense and unique eye for preeminent exhibitions. Julia Trevelyan Oman was an English television, theatre, ballet and opera set designer. A brilliant set designer, she brought imagination, vivacity and fine historical detail to her work.
Numerous stage and costume designs feature in the sale including:
A plaster bust of Caesar, modelled as Gielgud, estimated £200-300 from the 1970 production of the film Julius Caesar featuring Sir John Gielgud, designed by Julia Trevelyan Oman.
Rudolf Nureyev's costume for the Nutcracker at The Royal Opera House in 1968 by the celebrated artist Nicholas Georgiadis which is expected to achieve £800-1200.
A slightly lower price is predicted for a fabulous design by Dame Laura Knight of a costume for Tamara Karsavina in Folkine's ballet, Firebird. Between 1911 and 1929 Knight drew and painted backstage some of the most famous dancers in Sergei Diaghilev's company The Ballet Russes.
Another sketch in the sale by Dame Laura Knight, estimated at £600-800, is of Tamara Karsavina and Leonide Massine in the ballet Le Tricorne, commissioned by Sergei Diaghilev. Dame Laura was the only artist allowed to sketch live performances by the choreographer Leonide Massine and it is rare that a sketch of him ever comes on the market.
The Strongs' friends in the art and theatrical world included many photographers and Sir Cecil Beaton's portrait of both Sir Roy and Julia in Lord Rothermere's garden, a few months after their wedding in 1971 and another of them in Princess Margaret's garden at Kensington, taken by Snowdon which are estimated at £300-500 each.
Sir Roy's fascination with the stage manifested itself when he was very young and he is proud to confess his cardboard theatre with hundreds of props and cut out actors, each individually named, was the reason. The theatre is estimated at £200-300.
Sir Roy's interests span across the centuries and other notable lots from the collection include:
A pencil portrait of Sir Roy drawn by David Hockney at Cecil Beaton's house during the Whitsun weekend in 1969 is one of the highlights in the 20th century art collection and likely to be one of the sale price highlights with an estimate of £4,000-6,000.
An extremely rare wax seal being The Second Great Seal of Queen Elizabeth I designed by the important late 17th century artist Nicholas Hilliard; it is mounted in a later stand in the form of a monstrance. Although the seal is slightly damaged it is expected to realise £2,000-3,000.
The Strongs' dwarf Georgian linen press, in the manner of Thomas Chippendale, is of interest. When taking it apart at the Laskett to carry it downstairs, a label on the underside was spotted, reading C W C Oman, All Souls College Oxford. The press was owned by Sir Charles William Chadwick Oman KBE FBA (12 January 1860 – 23 June 1946) who was MP for the University of Oxford (1919-1935), Fellow of All Souls College Oxford and Chichele Professor of Modern History.  The Linen press was exempted from Death duties upon his death in 1946, when it was deemed to be a fine example of Chippendale's work. The linen press is estimated at £1,000-1,500.
Other lots in the sale and formerly the property of Sir Charles include his travelling chess set and a collection of the clothes he wore as a baby.
The sale also includes fine examples of early Continental porcelain and glass, the pick of which is a set of seven unusual Galle engraved and enameled glass beakers, circa 1880, estimated at £2,000-3,000.
Several unique lots dedicated to landscape and horticulture and the Laskett sale offer pictures of gardens and some mezzotints and engravings from the 17th and 18th century. English and Continental views are plentiful including:
A view of Boscobel House with gardens and woods, the wood where King Charles II concealed himself in an oak tree after the battle of Worcester.
A 17th century engraving of Wilton House Garden, and two 17th century engravings entitled Spring all with estimates in the low hundreds.
A very small oil painting attributed to the 18th century French artist Hubert Robert (1733-1808) depicts figures and trees in the park garden at Versailles £4,000-6,000.
The Laskett Gardens were created by Sir Roy and Lady Strong from a bare plot of four acres in 1974 and were skillfully tended through decades to be one of the largest private formal gardens created in England since 1945. Sir Roy departed from the Laskett in December 2020, after donating the gardens to Perennial, a charity which provides support to horticultural workers. The Laskett continues to be an extraordinary tribute to the Strong's marriage and their shared passion for the arts. The hundreds of thousands who visited the Laskett Gardens were asked never to forget that this is kingdom of the cat, from the Lady Torte de Shell down to today's Lettice and Perkins (the Strongs' cats) – all are lovingly celebrated and remembered in the four-acre patch of Herefordshire soil.
Auctioneer Simon Chorley of Chorley's commented: "This remarkable collection is testament to both the extraordinary history and creativity of the Strongs, and their passion for their beautiful garden at the Laskett. Some truly unique items of our cultural history and items that remind us of the Strong's unparalleled contribution to the arts are being offered in this landmark sale."
The Sir Roy and Julia Strong collection sale takes place on April 27.