Six centuries of art in Somerset sale
A big selection of pictures and prints spanning six centuries at Lawrences was received with enthusiasm by bidders online, on the phones and by commission bidders.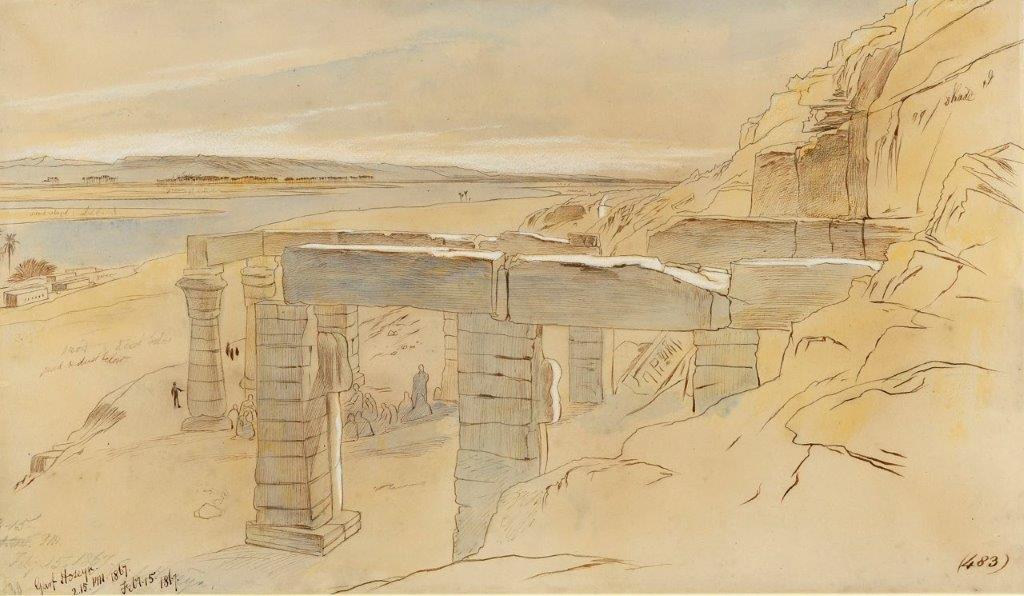 Edward Lear's watercolours find steady success at auction, and his carefully annotated and atmospheric scene of Garf Hoseyn in Egypt from 1867 was bought for £4,000.
Closer to home, Charles Dixon's impressively neat Thames panorama, `Off the Albert Docks` from 1908, was bid to £3,750.
A group of watercolours by Edward Ardizzone received many bids and top prices were paid for a set of six illustrations by Ardizzone for James Reeves's `Titus in Trouble` from 1959; and a detailed but characterful drawing of `A Busy Book Shop` from 1961.
Portraits were well-received. A copy after Van Dyck of his depiction of James Stanley, 7th Earl of Derby made £8,750.
Elsewhere, a portrait of Queen Anne, ascribed to Edmund Lilly and formerly in the collection of the Earl of Guildford, made £6,000; and a magnificent pair of portraits from 1758 by Thomas Frye of the London brewer George Hodgson with his wife and child exceeded their estimate of £20,000 to make a sale-topping £37,500. This is the second-highest recorded auction price for Frye's work.
Figure subjects, generally more informal depictions of people's lives, also did well. A study of an old man reading a newspaper by Edwin Harris made £4,500; an intimately sensuous composition entitled `Le petit Favori` by Delphin Enjolras, showing a lightly-draped nude by a fireplace, made £5500; the front cover lot, a perfect image for a hot summer by John McGhie, depicting children playing with a toy boat in shallow waters, made £5,750; and John Bagnold Burgess's Royal Academy exhibit from 1880 entitled `Zehra`, in superb and original condition from a longstanding family collection, took £16,250, the 7th highest auction price ever recorded for the artist at auction.
A fine Old Master painting by the Austrian artist Franz de Paula Ferg (1689-1740) had come from a West Country vendor and was formerly at Fawley Court in Oxfordshire. The 75 x 111cm canvas showed countryfolk and livestock at a river in a sunlit Italianate landscape. This peaceful scene overtopped hopes of £8,000 to take £11,875.
The sale total was just over £315,000