Top lot in textiles sale makes thousands
An exceptional early 19th-century patchwork quilt was the star lot in a recent costume, accessories and textiles sale in North Yorkshire.
Tennants Auctioneers saw the top lot sell above its pre-sale estimate to make a hammer of £5,200.
The rare quilt incorporated pieces of an 18th-century textile, beautifully embroidered with floral sprigs and flower heads. The 18th–century embroidery was in remarkable condition considering its age and retained its vivid colours and fine stitching.
Elsewhere in the sale, a further 19th-century applique reversible cotton patchwork quilt beat its £200-300 estimate to sell for £1,100, and a late 19th-century cotton patchwork quilt with a 'tumbling block' pattern sold for £600.
Strong bidding was seen throughout the sale, with many lots selling well above estimate. Further highlights of the sale included a late 18th-century Queen Anne type doll that sold for £2,500; measuring 40cm high, the doll had a carved wooden head with blonde wig and wide eyes with inlaid blue irises and was sold together with costume remnants and a blue grosgrain hat.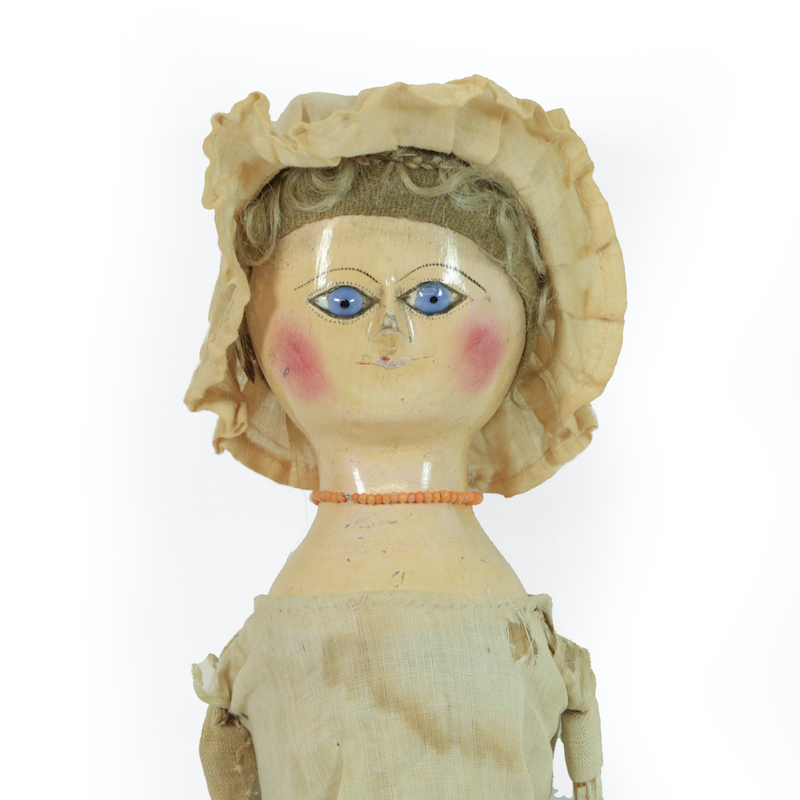 A pair of circa 1900, possibly French, wax mannequin busts modelled as young ladies sold for £2,500, a circa 1930s large Steiff mohair kangaroo and joey sold for £350, and a 19th-century French fabric sample pattern book, part of a small private collection in the sale, sold for £850.
An impressive 18m length of Hazleton House's 'Homage to Rose Cumming' hand block printed linen, a pattern known as on of the finest examples of English block printing, sold for £650, and a cushion with early 19th-century woolwork embroidery depicting a gentleman shooting sold for £600.
The sale also included a good selection of costume, including modest mid-century ladies house coats and work robes which were particularly in demand; a lot of circa 1930s to 1950s dressing gowns, robes and house coats sold for £750, and a lot of circa 1940s and 1950s ladies' cotton work robes sold for £600. On the other end of the scale were luxury lots such as a 1970s dress by Bill Gibb that sold for £320, a gilt metal hinged bangle by Hermès that sold for £500, and a Mulberry black crocodile Gladstone style travel bag which fetched £450.
The sale achieved a total hammer prices of £62,050.