Lionel Ellis paintings set to race
A series of horse paintings from the estate of Lionel Ellis (1903-1988), the accomplished artist and Wimbledon School of Art tutor, will go under the hammer at Surrey auction house, Ewbank's this month.
The rare consignment consists of works unseen by the public since Ellis left them to his long-term partner, fellow artist Barbara Shaw, 33 years ago. She died recently and the proceeds will go to her chosen charity.
Born in Plymouth, Devon, Ellis studied at Plymouth School of Art, 1918–22 and the Royal College of Art, 1922–4, where he obtained a Travelling Scholarship, moving on to Atelier Colarossi in Paris, and then Italy.
As a painter, wood engraver, modeller and teacher, he specialised in portraits, flowers and horses, displaying a particular aptitude for capturing the pace and power of animals being put through their paces on the gallops. The pick of the consignment at Ewbank's, Horsemen on a hillside, from 1956, is a fine example of such work.
Ellis exhibited at the Royal Academy, New English Art Club and extensively at Redfern Gallery. The Victoria & Albert Museum, British Museum and several provincial galleries, including Plymouth, hold his work.
He lectured on painting at Wimbledon School of Art (Wimbledon College of Arts) for more than 20 years, from 1937-68, later leading a reclusive life at Headley in Surrey.
"This is a rare opportunity to acquire works that effectively come direct from the artist's estate, even though he died 33 years ago," says Senior Partner Chris Ewbank.
"Ellis's work can be found in a number of major public institutions, which demonstrates his skill and standing. The equine pictures in our sale are of particular note."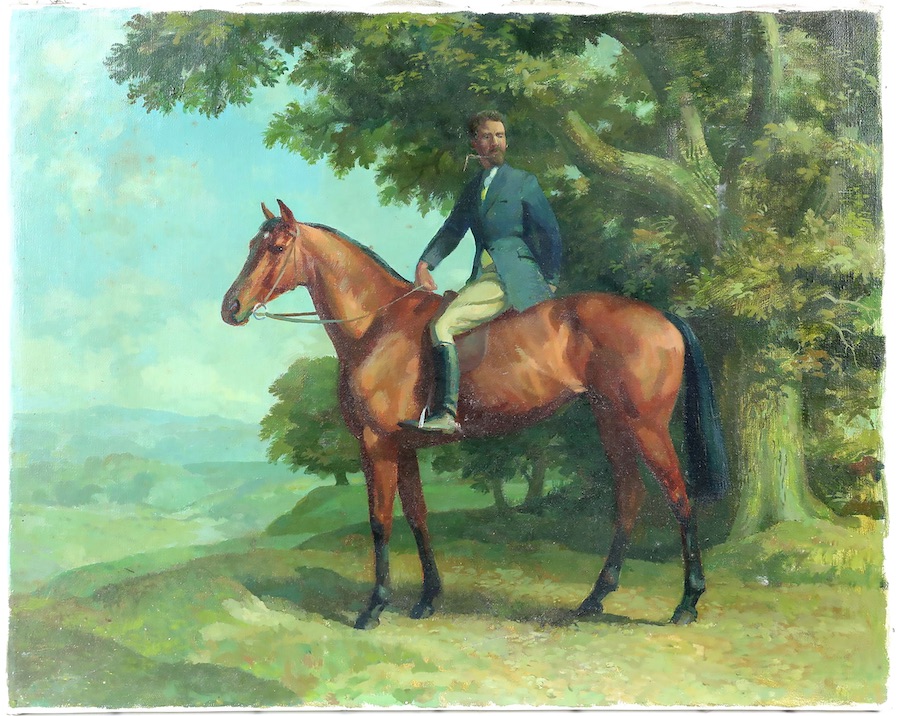 The Fine Art auction takes place on September 16.