William Telfer works in auction

A cache of until now undiscovered paintings by a prominent Scottish artist is coming up for auction in the Cotswolds.
The haul of paintings, mainly in oils are by Scottish artist William Telfer.
Born in Falkirk in 1907, Telfer began his painting career in 1925. In 1927 he studied at the Falkirk Art School under the supervision of James Davie, father of artist Alan Davie. He moved to Edinburgh in the early 1930's where he had exhibitions at the Society of Eight whose members at various times included F.C.B. Cadell, Sir William Gillies, John Duncan and Samuel Peploe who all provided a source of inspiration for his work.
He held many one-man shows in Edinburgh and beyond as well as at the RSA, RSW, SSA, the Glasgow Institiute and in Canada. He was a trustee of the Smith Art Gallery and Museum in Stirling from 1958-1976. In later years he re-located to Bedfordshire where he died in 1993. It was from his former property where the discovery was made and forms part of the Constance Short Collection of paintings and antiques.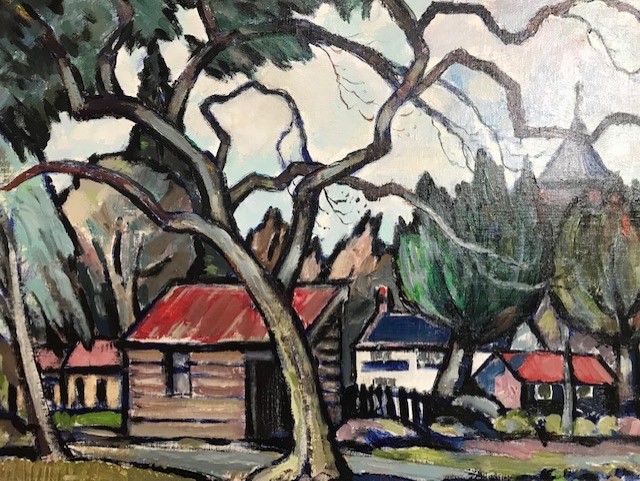 Telfer's style can be closely linked to the works of the important Scottish Colourist Samuel Peploe (1871-1935) and George Leslie Hunter (1877-1931). Subjects in the upcoming auction include examples of his highly sought after still life studies and numerous landscapes, some depicting the garden and house at his beloved Bedfordshire home but also expansive scenes such as the lochs of his birthland.
Adrian Rathbone, Associate Director at Moreton-in-Marsh auctioneers Kinghams discovered the haul and commented on the find. "I was asked to visit a large Victorian villa near Woburn, Bedfordshire to advise on the dispersal of an entire house contents. When I arrived, I could not believe the sheer quantity and range of works by Telfer – there were not only oils of various sizes but also numerous watercolours. This was not surprising as he was grandfather of the current owner who had inherited and cherished the paintings. Each work is unique but all convey Telfer's skill at capturing colour and form in his distinctive and sometimes charming naive style which will resonate and appeal to buyers today'.
Approximately forty works by the artist are coming up for auction at Kinghams on October 8 with estimates ranging from £100 upwards. An example of a still-life by him sold for over £2,200 at auction a few years ago and strong interest is expected from across the globe with this collection which has added provenance. Scottish art has performed particularly well in recent years with works by Peploe attracting hundreds of thousands of pounds.