Spanish rug wears it well
Rugs, carpets and a 17th-century Spanish woollen rug proved in demand at a recent sale in Oxfordshire, with the latter hammering down at £3,000.
The wool rug measured just under 3 metres and, in spite of signs of excessive wear, attracted several bidders to battle it out.
Another rug in Mallams' Abingdon House & Garden Sale, this time a stunning Persian silk rug, also performed well selling to an online bidder for £1,200, more than 30% above top estimate. An antique Persian carpet also outperformed, with the hammer falling at £1,700.
Elsewhere in the sale, a Georgian green tortoiseshell tea caddy, proved very popular amongst bidders. Tortoiseshell needs backing paper behind it in order to best show its colour and pattern. Originally, tea caddies with green or red backing paper were less desirable and deemed inferior to those that had a brown backing so the best tortoiseshell pieces were used for the brown backed caddies. This meant that not so many green or red backed ones were made, making these coloured examples much rarer and more desirable today, such as the example in the sale which sold to an online bidder for £1,900.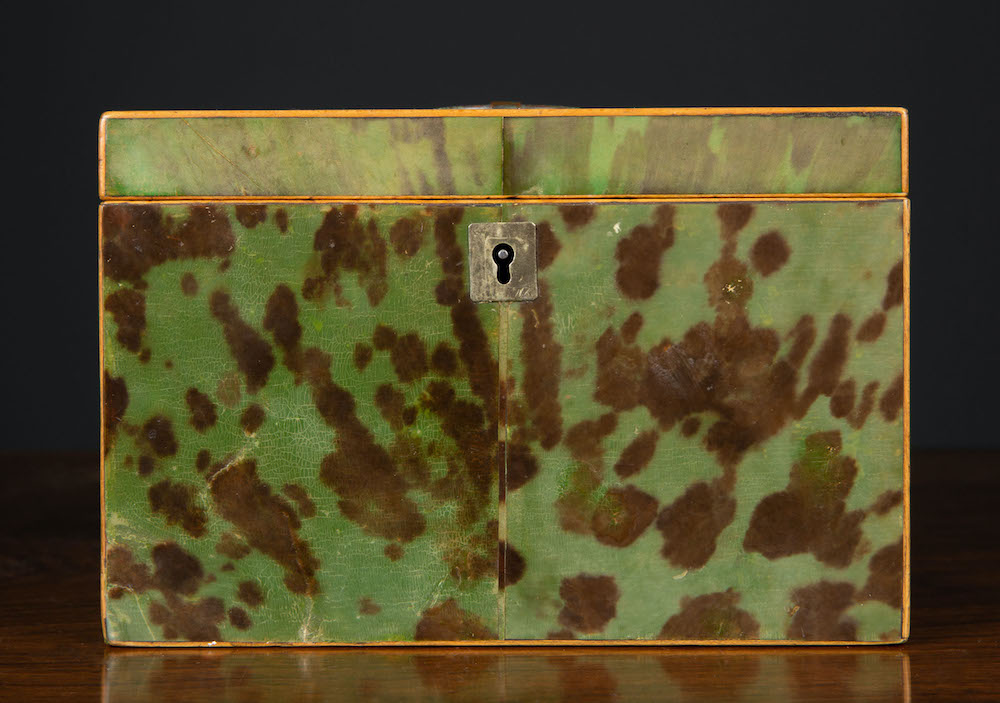 A George III oak eight-day longcase clock of just 196cm tall, made by George Lupton of Altringham (listed in Britten as working circa 1780) and featuring blue backed glazed panels with painted floral ornament attracted bidders and pushed the hammer price to £1,800, just below top estimate.
A really interesting item included in the sale was a Curta Calculator Type 1, dating from circa 1959. This hand-held mechanical calculator was designed by Curt Herzstark, and was compact enough to fit in the palm of the hand, its cylindrical shape earning it the nicknames of the 'pepper grinder' or 'math grenade'. Curtas were considered the best portable calculators available until electronic calculators were introduced in the 1970s. It saw some competitive bidding and sold for £450, just above top estimate.