Louis Vuitton trunk packs in bids

A vintage Louis Vuitton trunk dating from around 1900, was hotly contested at H&H Carlisle Auction Rooms' sale in Carlisle, with the hammer eventually coming down at £4,600, four times the guide price.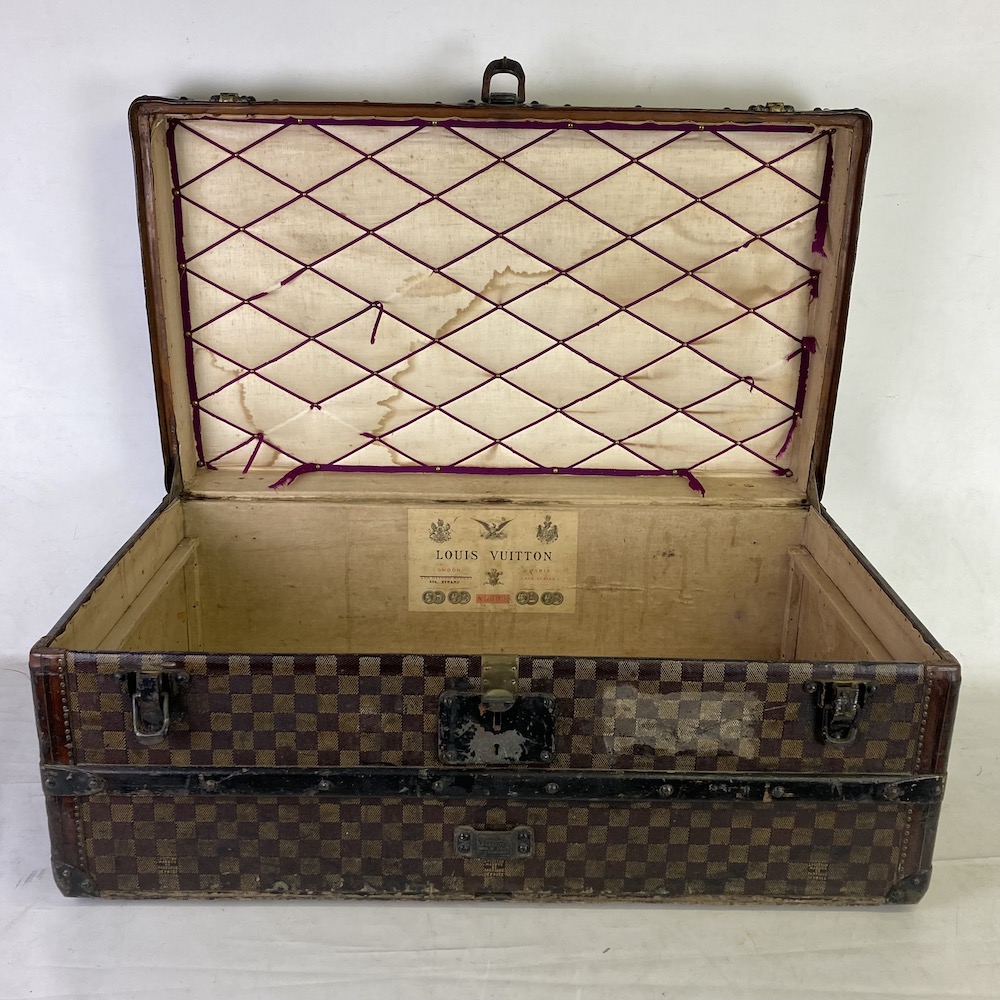 Louis Vuitton is a name that even non-fashionistas will recognize. A brand renowned for its style and elegance, the trunk far exceeded its estimate of £800 to £1,200. Competing against several in person and telephone bidders from across the UK, the trunk was sold to a purchaser from the south of England.
Believed to date from the beginning of the 20th century, its original owner was a Belgian engineer who travelled across Africa and Europe and worked in the Congo for many years. Although it had journeyed far and wide it was in remarkably good condition. Measuring 80cm x 47cm x 37cm the exterior was decorated in the Damier canvas, with all clasps and locks in working order.
Stephen Farthing, Auctioneer at H & H Auctions, said: "I am not surprised that this trunk went for so much, as Louis Vuitton is such a collectable brand. In excellent condition and with such a great provenance it was always going to be highly desirable. In advance of the sale there was a lot of interest, both from the trade and members of the public, across the UK and Europe. This sale once again demonstrates that there is great demand for high quality original and vintage items which are in good condition."